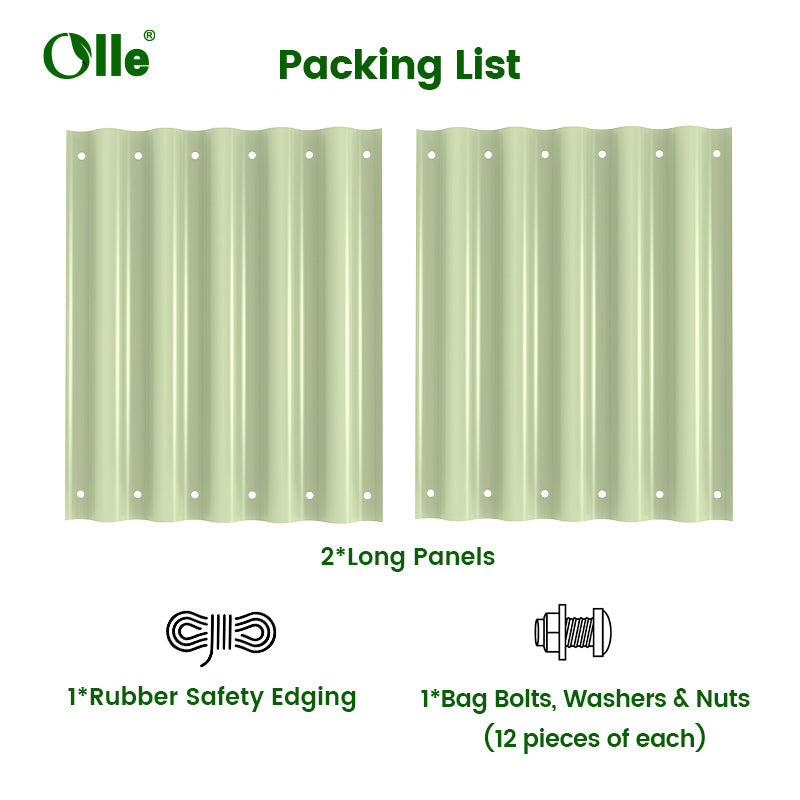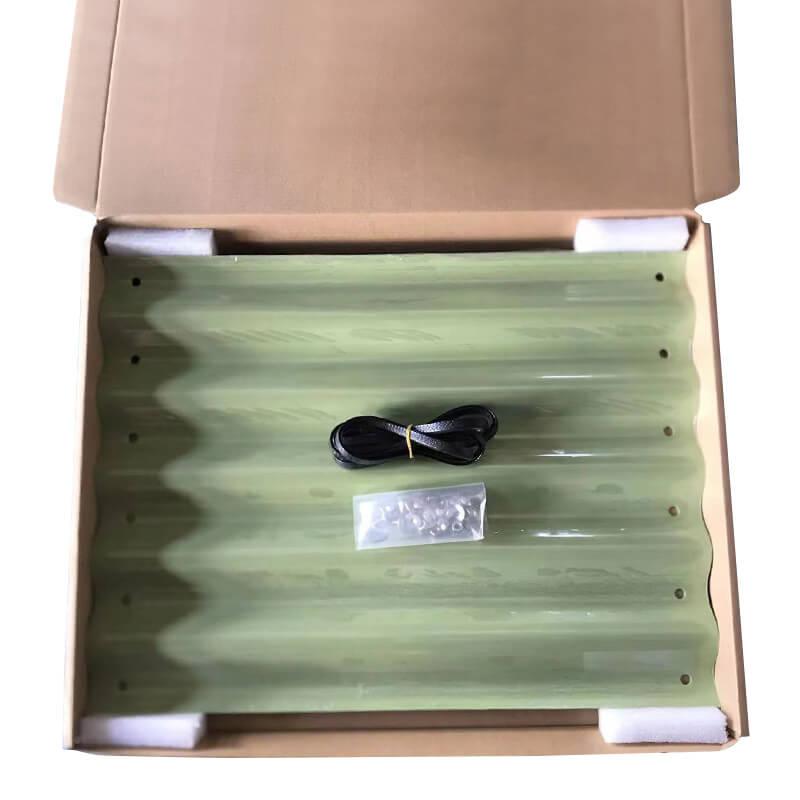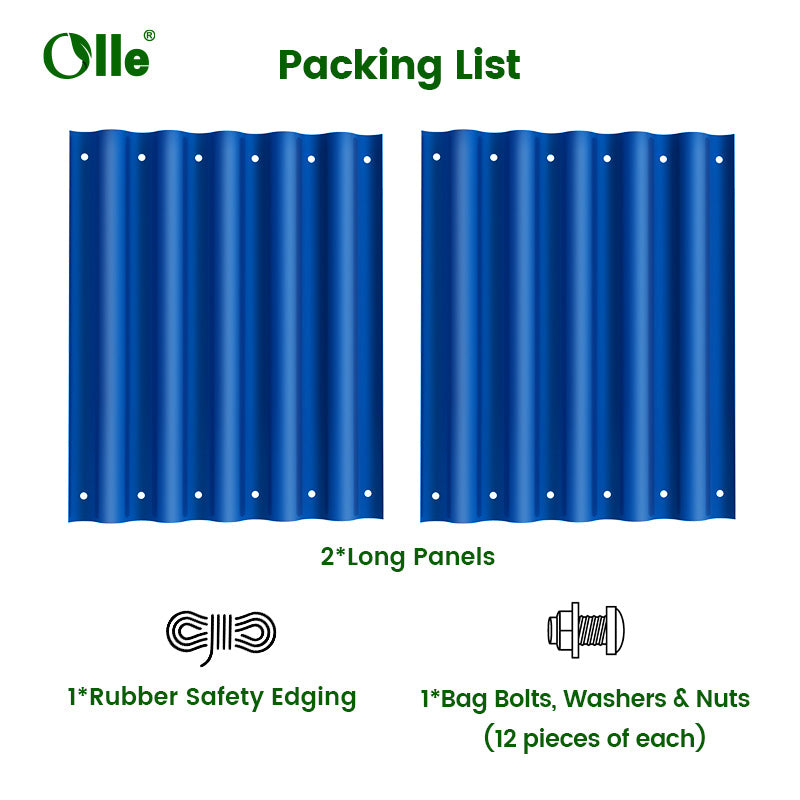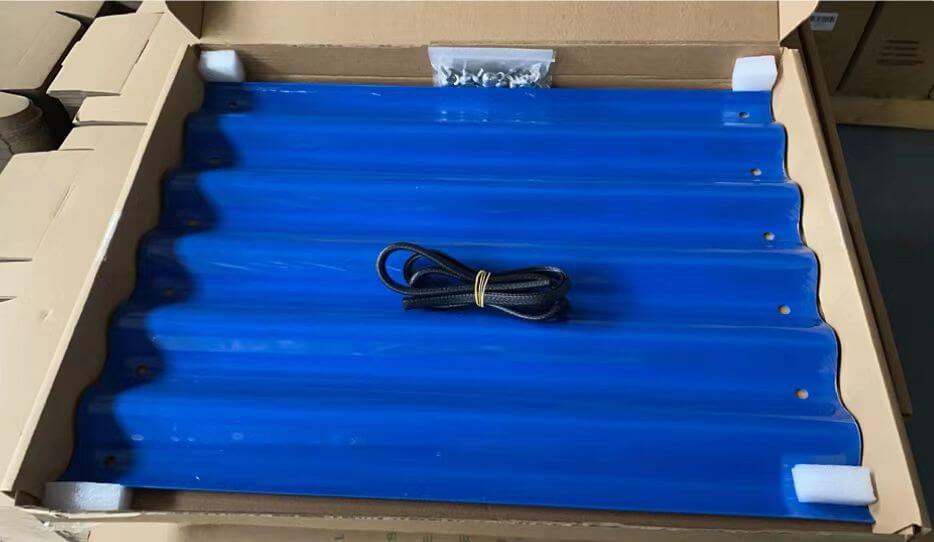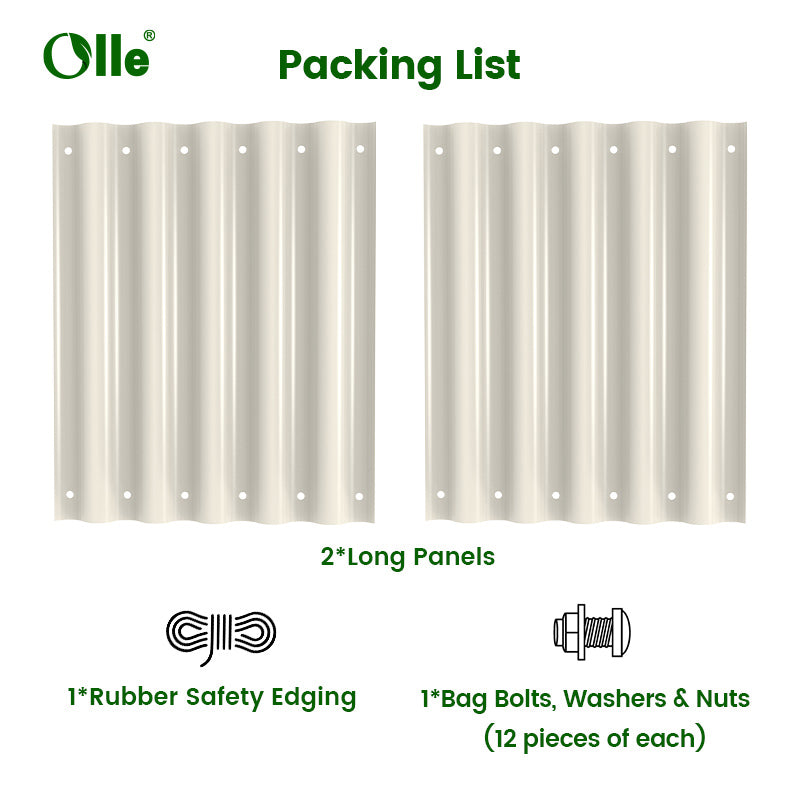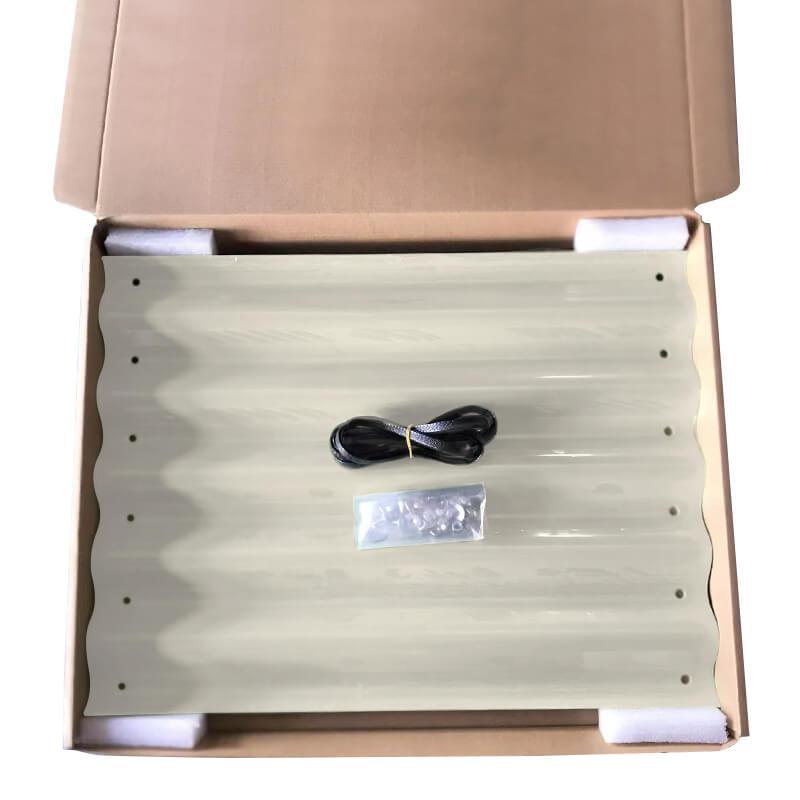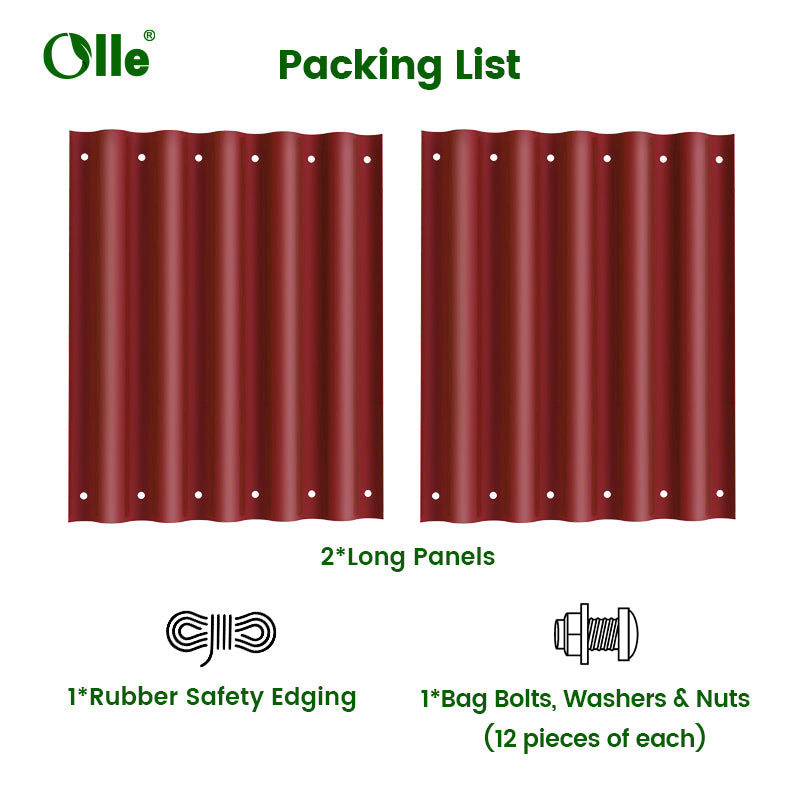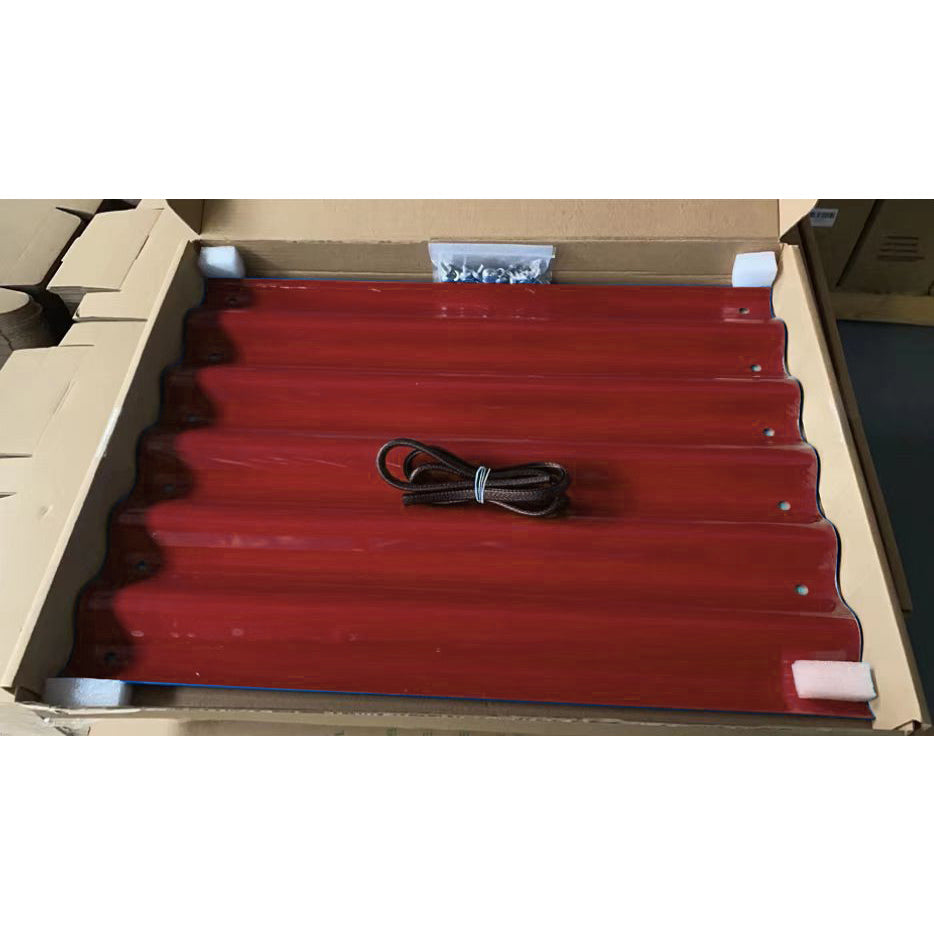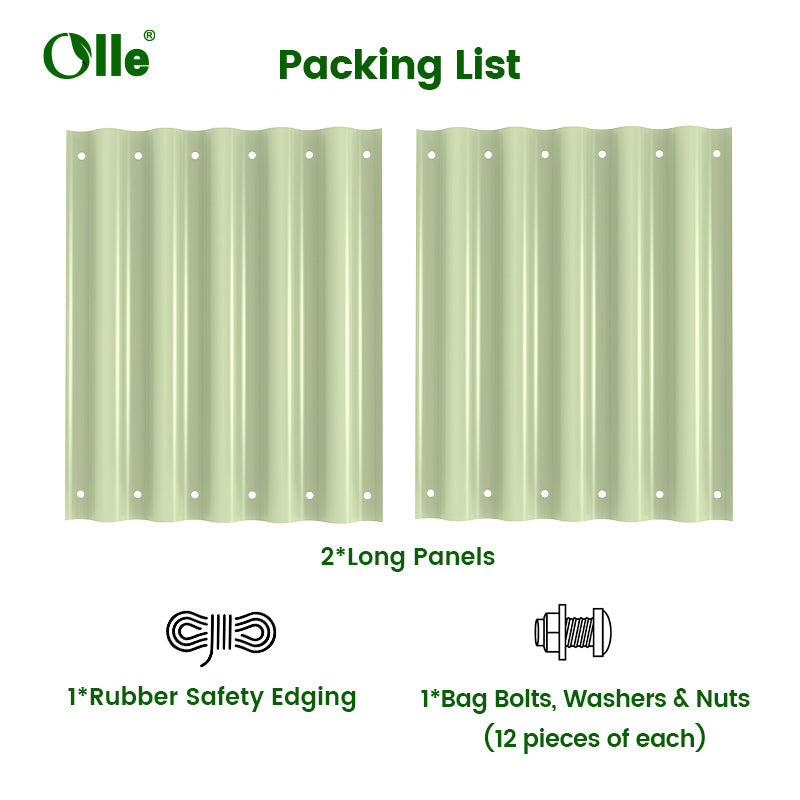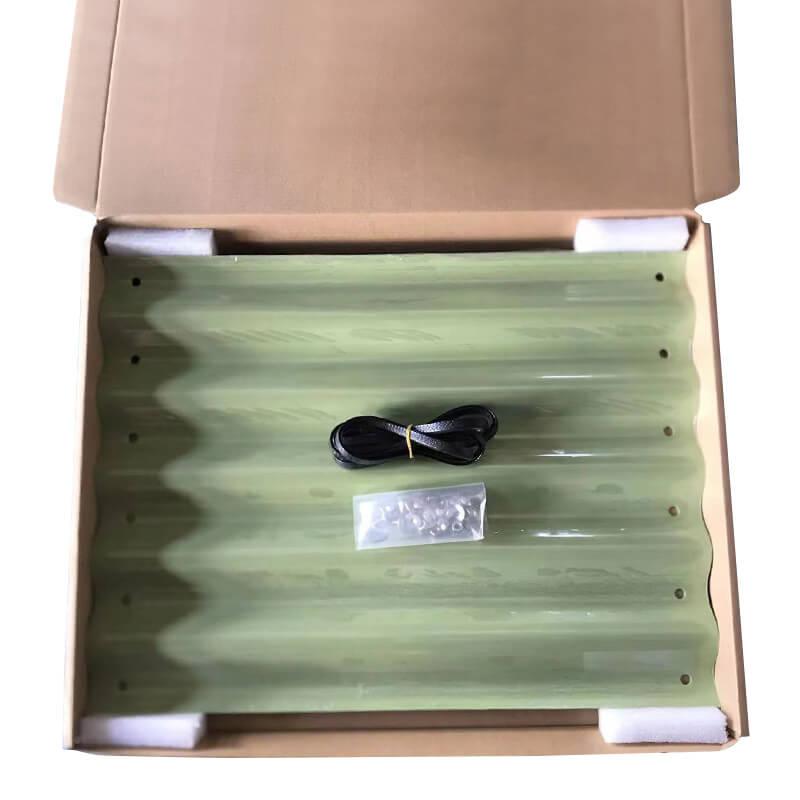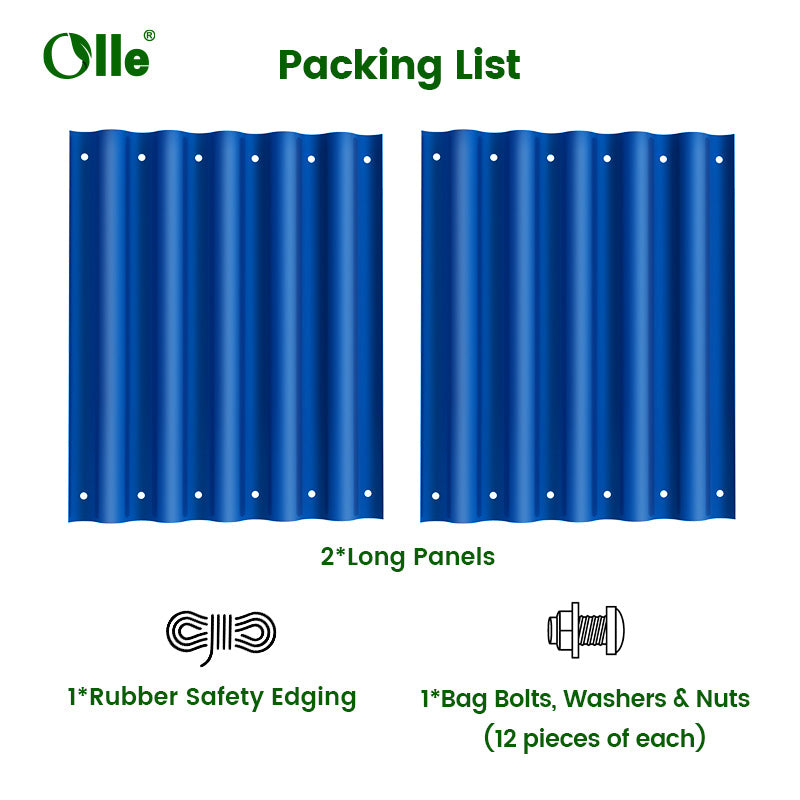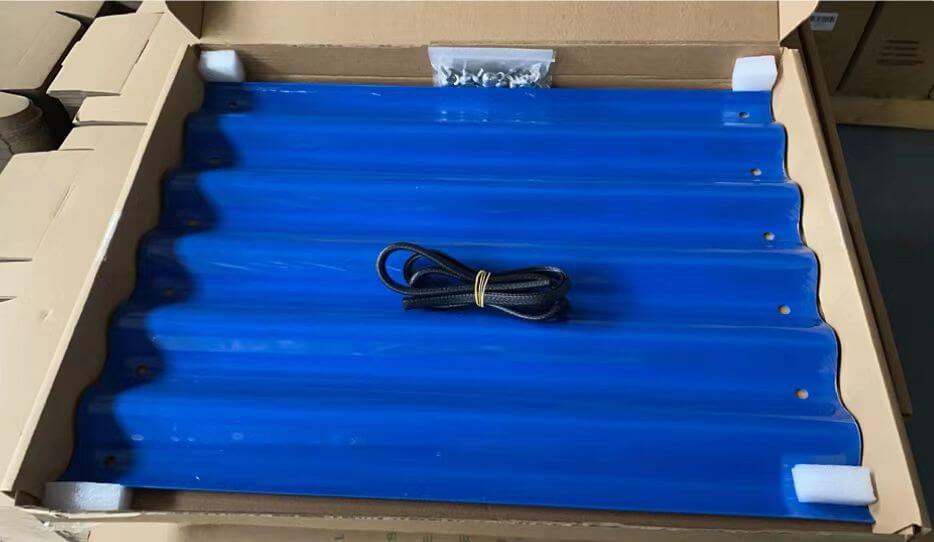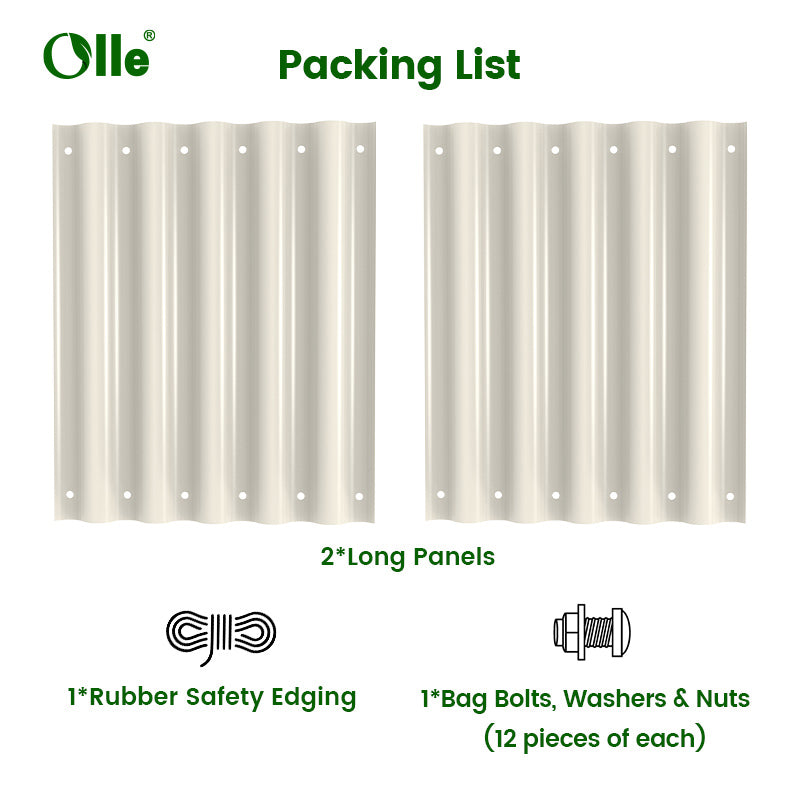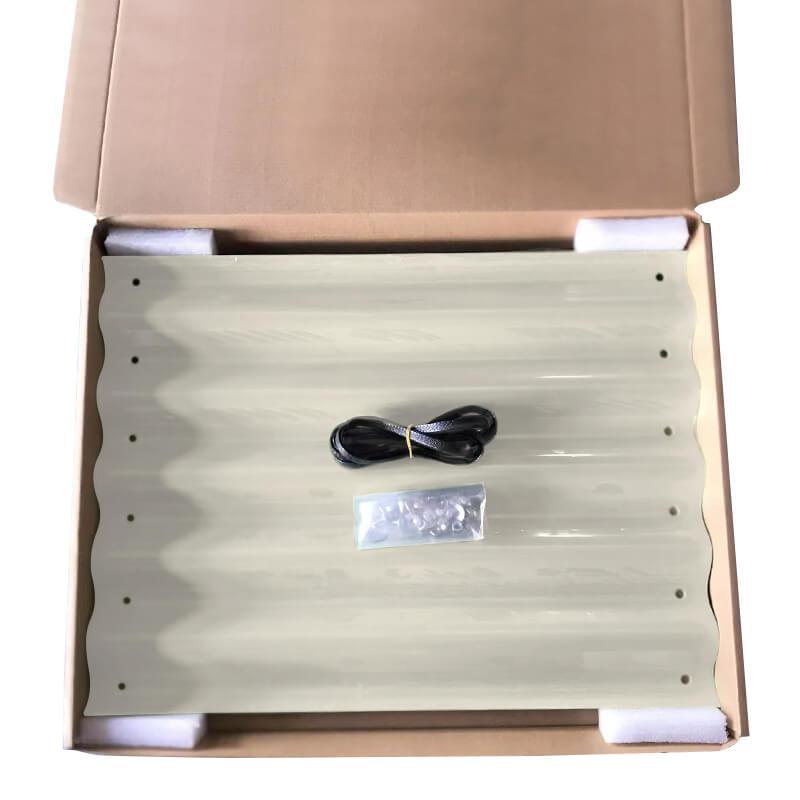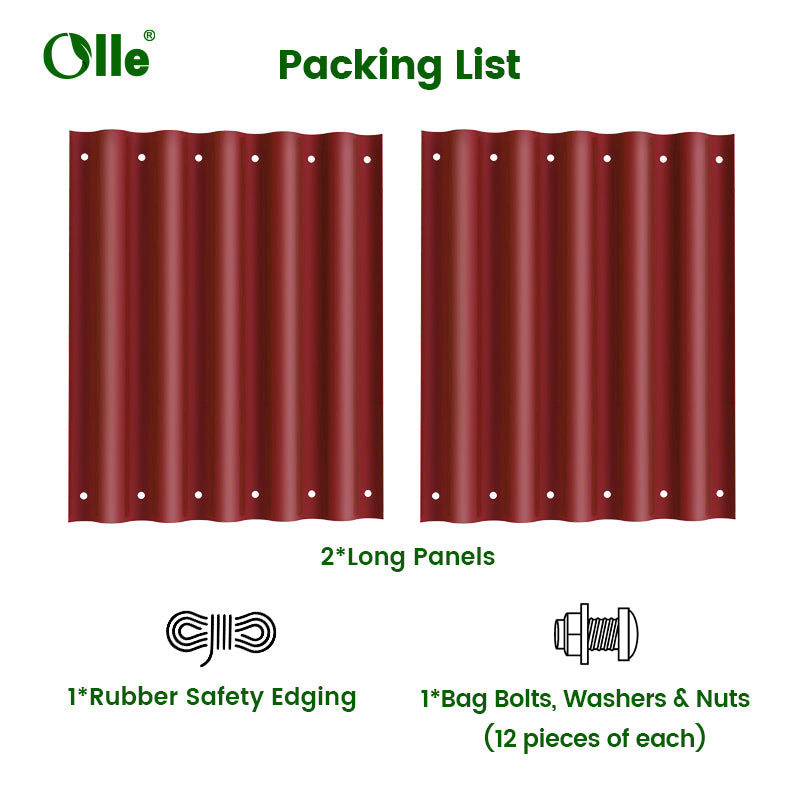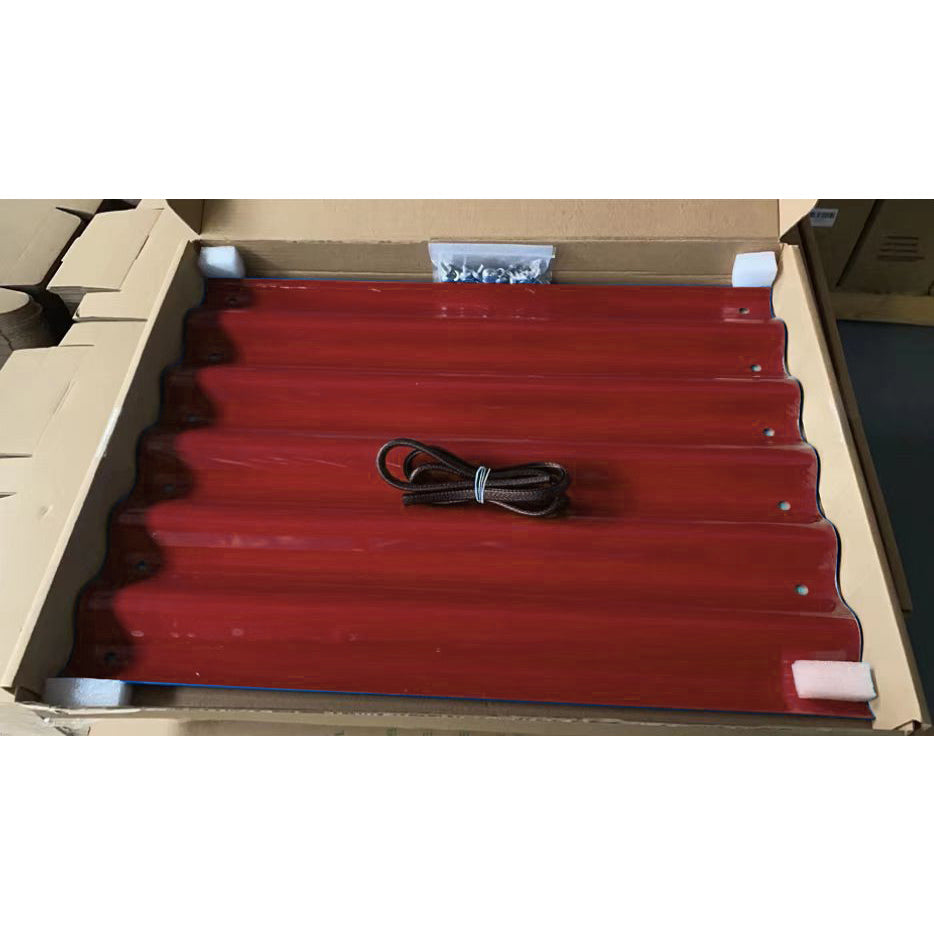 Olle Gardens 17" Tall, 12-in-1 20" Raised Bed Extension Kit
Free Shipping for orders over $50
12-in-1 20" Raised Garden Bed Extension Kit
Looking to extend your 12-in-1 garden bed?

This 20" Wide Extension Kit is just what you need.

Included in the kit are 2 straight 20" panels, hardware, and safety edging. This extension kit has everything you need to add an extra 20" of length to your garden bed. There's no limit on how long your garden bed can be, so if you can imagine it, you can make it happen!
Extension Kit Includes:
2 Wide Panels 20"
1 Rubber Safety Edging
1 Bag Stainless Steel Bolts, Washers and Nuts
Extension Kit Includes:
2 Wide Panels 20"
1 Rubber Safety Edging
1 Bag Stainless Steel Bolts, Washers and Nuts
Weather-Resistant
Made of corrugated steel, the galvanized garden bed is safely protected against the weather by a special zinc-aluminum alloy.
Open Bottom
The raised garden bed have an open bottom design which improves drainage and promotes root development.
Easy to Assemble
An easy DIY assembly. You can quickly put your bed together with the bolts, nuts, washers, and a wrench tool that we provide.
Eco-Friendly
The galvanized steel raised garden bed is food grade safe and provides ample space for your fruits, vegetables, herbs, plants, and flowers to grow.
Built to Last (20+ Years)
Our galvanized steel panels are 0.6mm in thickness. Strong and sturdy to hold the weight of soil and plants.
Safety Features
Olle Garden Beds come with a rubber safety strip to protect you from the sharp edges of the panels. Safe for children, elders, and pets.
Sustainability
Olle Gardens are built to last up to 30 years of happy gardening, the food grade coating is safe for vegetable planting.
4 pcs
corners 24"
4 pcs
Short Panels 16"
4 pcs
Long Panels 20"
132 sets
Washers and Nuts
1 ste
Wrench Tool
1 set
Rubber Safety Edging
Ivory Galvanized Raised Garden Beds
Midnight Gray Raised Garden Beds
Cobalt Blue Raised Garden Beds
Sage Green Raised Garden Beds
Ask Customer Service
Address: 825 W. Walnut Street, Compton, CA. 90220

Phone: 1-833-655-3872
Email: info@ollegardens.com

If there is anything we can help, don't hesitate to contact us by filling contact form below:

Not only did this extension kit increase my garden space, but it also elevated the aesthetics of my backyard. It's a win-win for functionality and beauty.
I appreciate how this kit blends seamlessly with my existing garden bed. It looks like a natural extension, and I couldn't be happier with the overall appearance.
The extra space provided by this garden bed extension has allowed me to experiment with different planting layouts and create a more organized and visually appealing garden.
This kit transformed my small garden into a thriving vegetable paradise. I can now grow a wider variety of plants and enjoy a bountiful harvest.
Having used other garden bed extension kits in the past, I can confidently say that this one stands out for its quality and value. It exceeded my expectations.
I love how versatile this extension kit is. I can customize the size of my garden bed according to my needs, making it perfect for any gardening project.
The materials used in this kit are top-notch. Sturdy and durable, they give me confidence that my garden bed will last for years to come.
I am impressed with the ease of assembly of this kit. It took me no time to set it up, and now I have a larger garden bed to cultivate my favorite vegetables.
This garden bed extension kit was a game-changer for my gardening endeavors. It expanded my garden space effortlessly, and I can now grow more plants than ever before.
I was worried that the kit might be too complicated for me to assemble, but it was actually quite simple. The instructions were easy to follow, and I had the raised bed set up in no time. I love the height and the fact that I can grow multiple types of plants in one space.