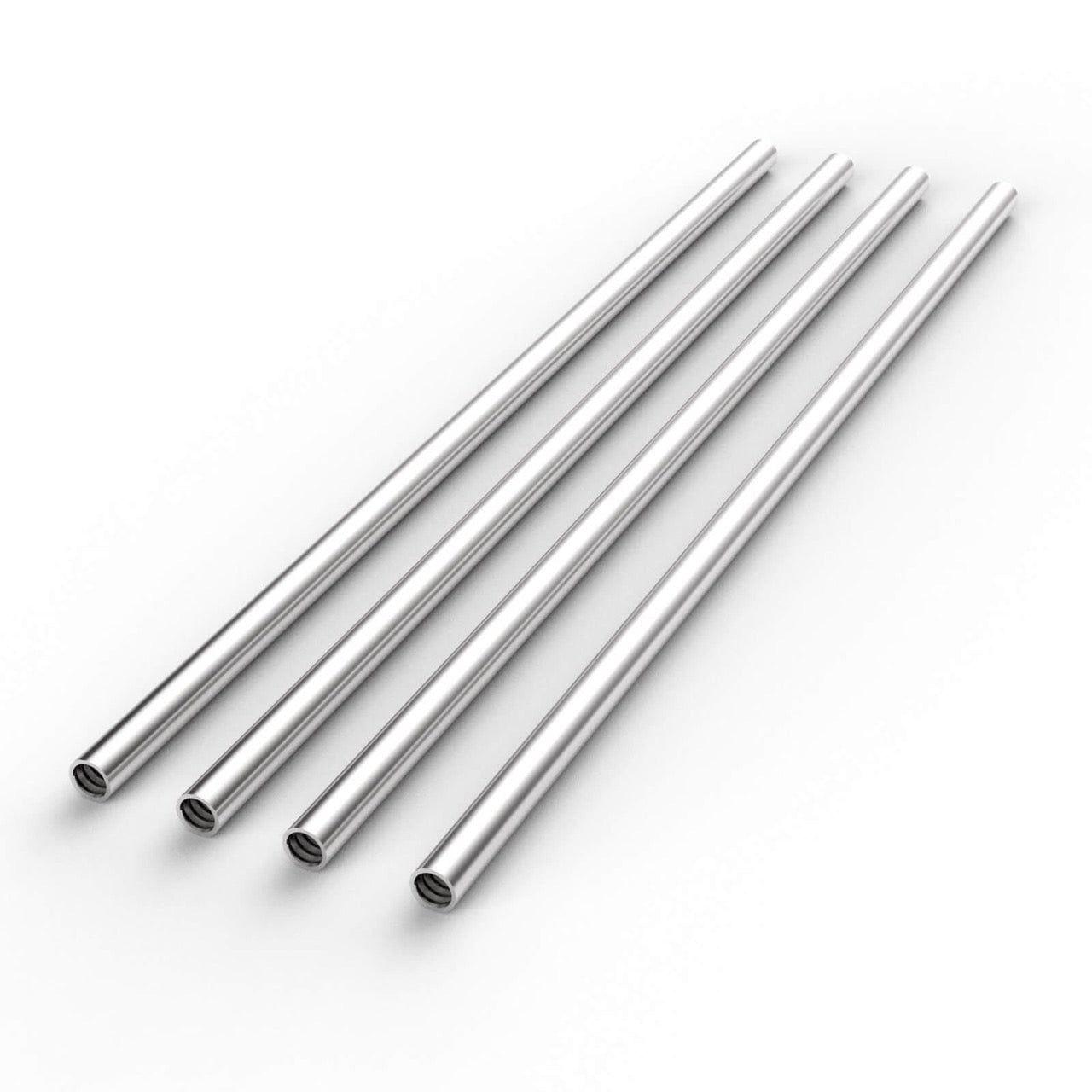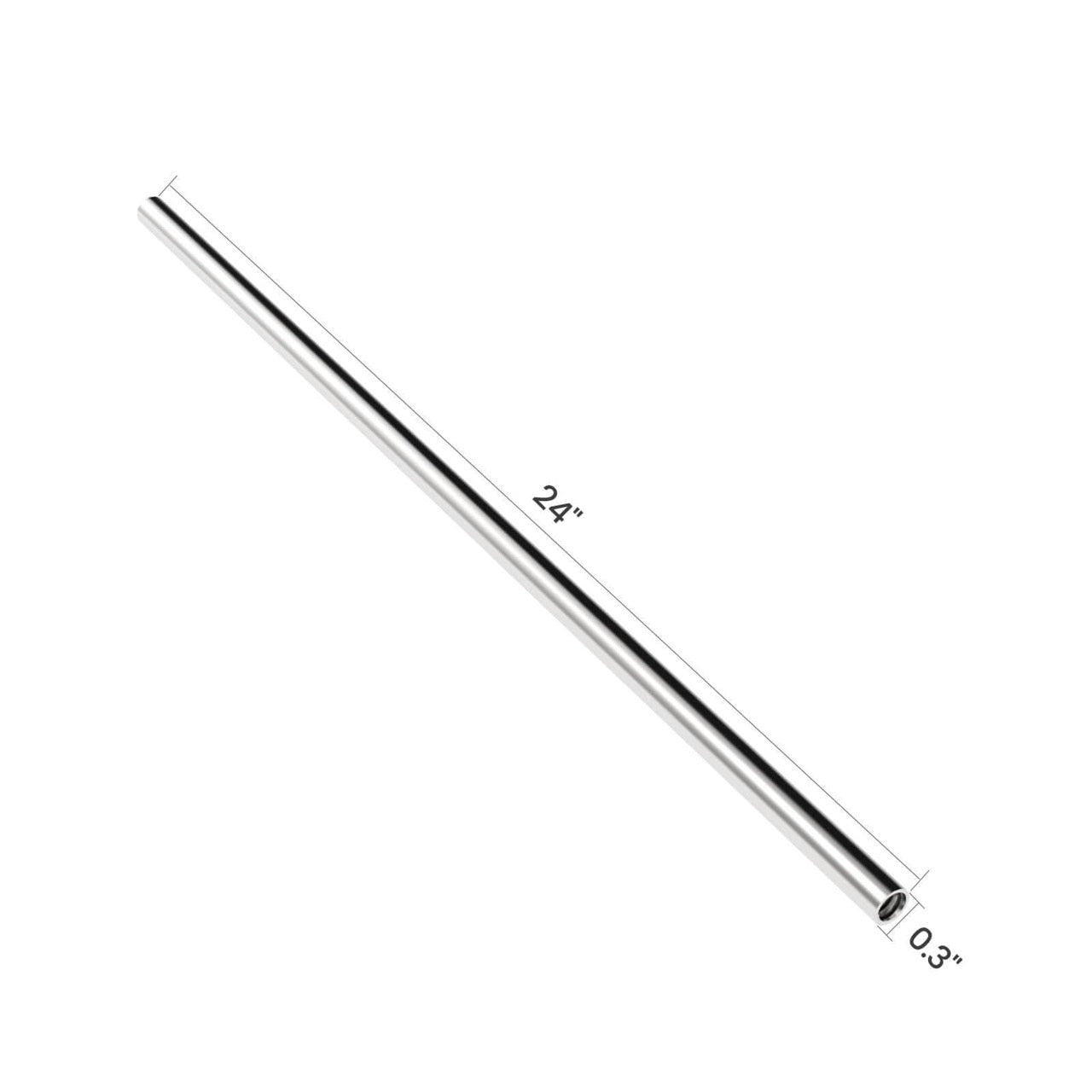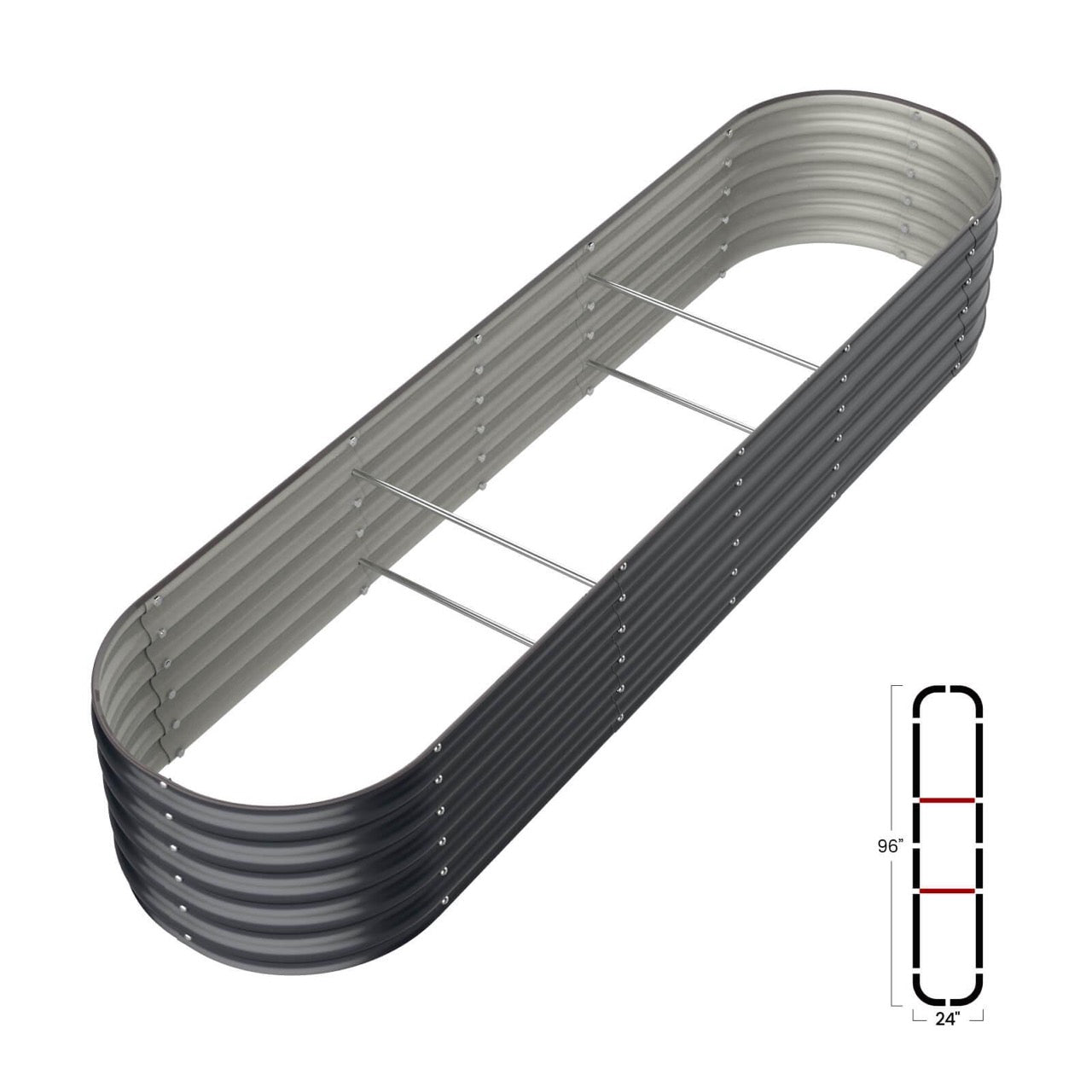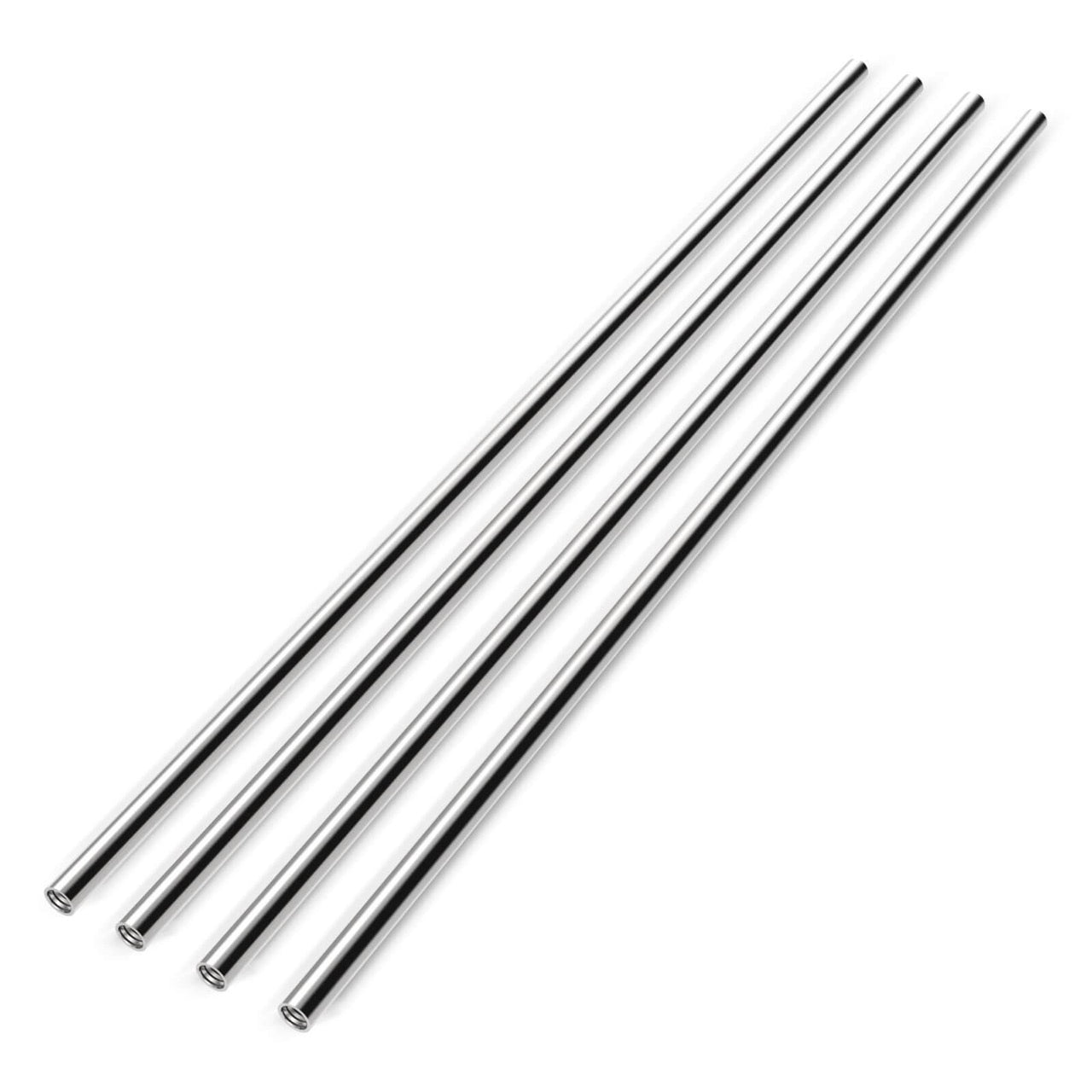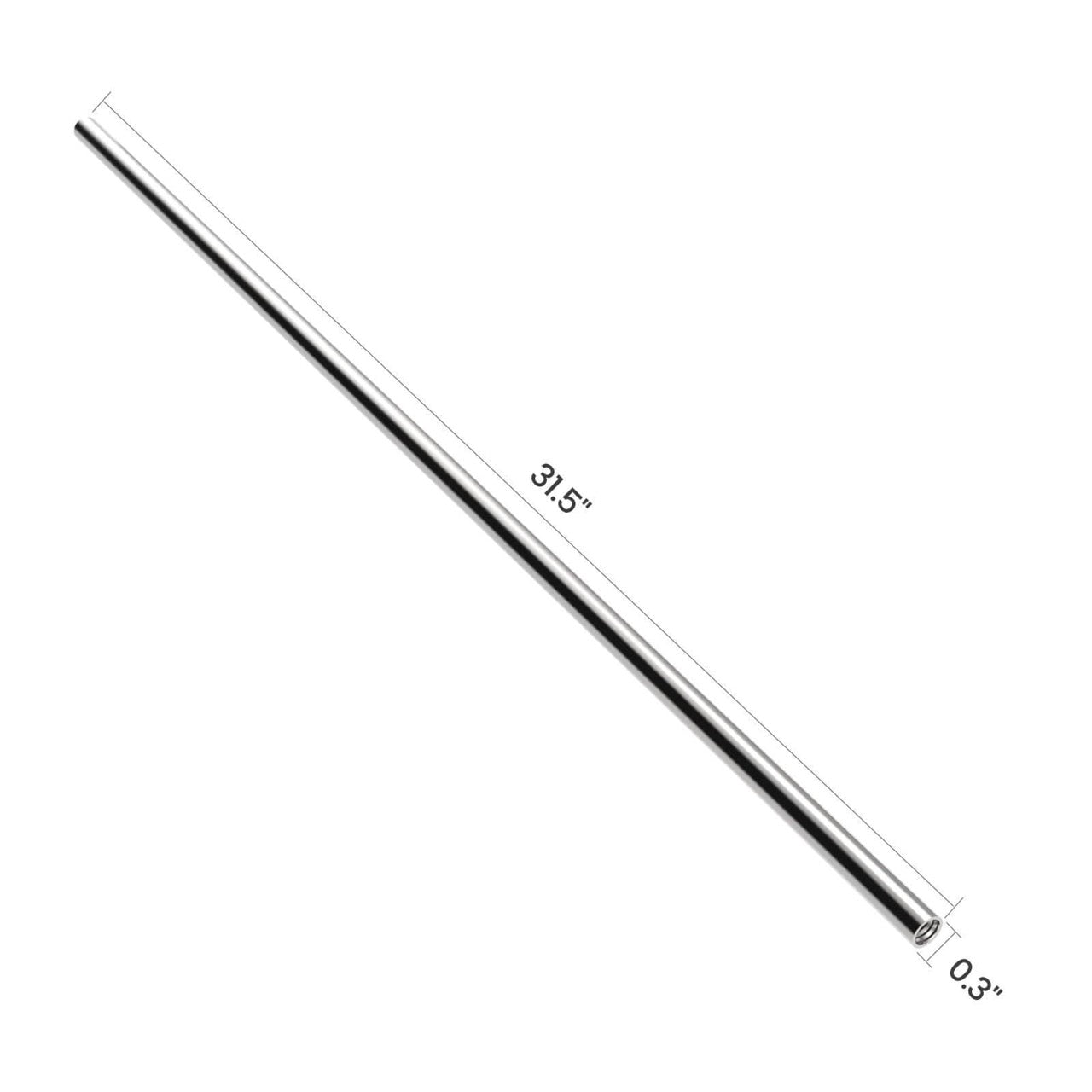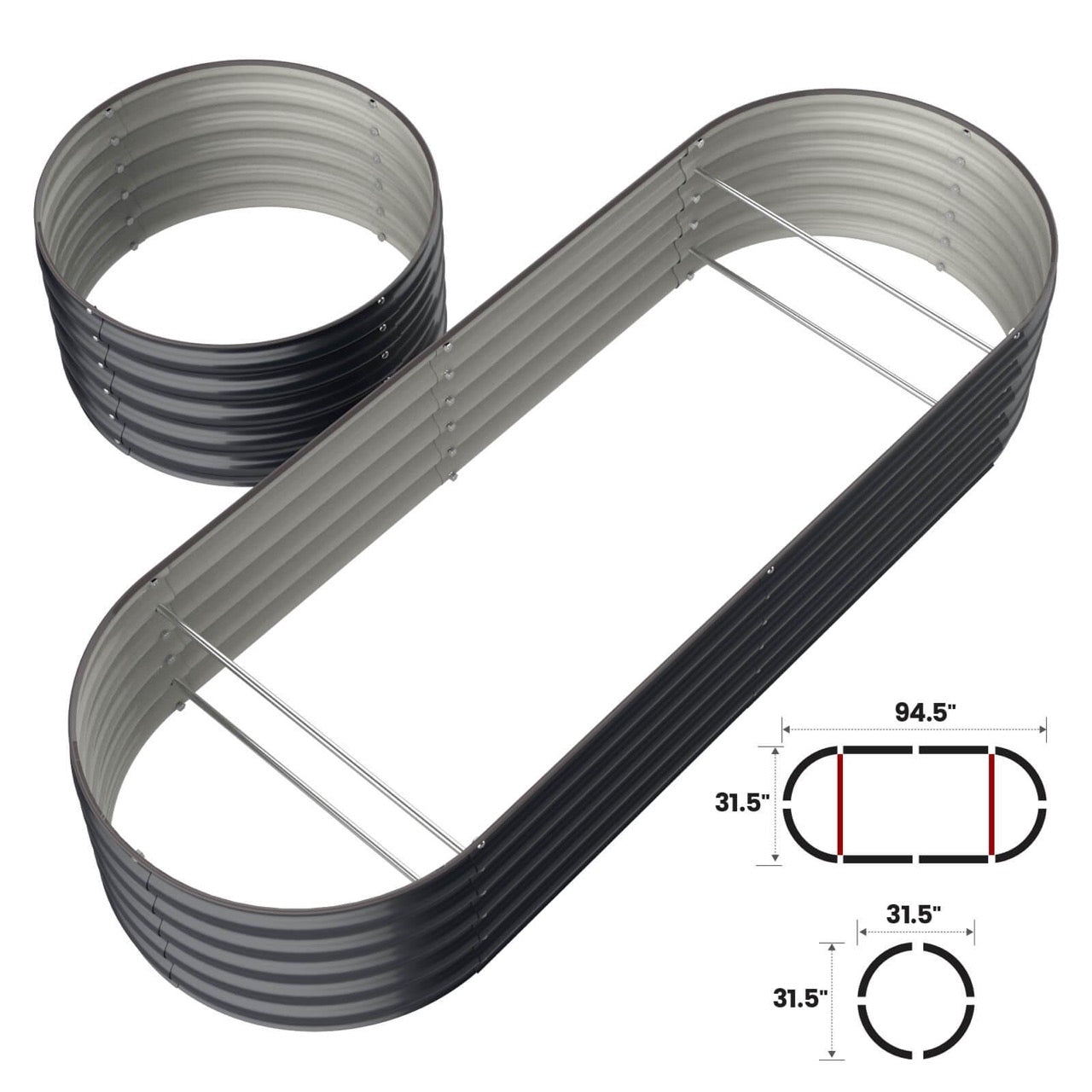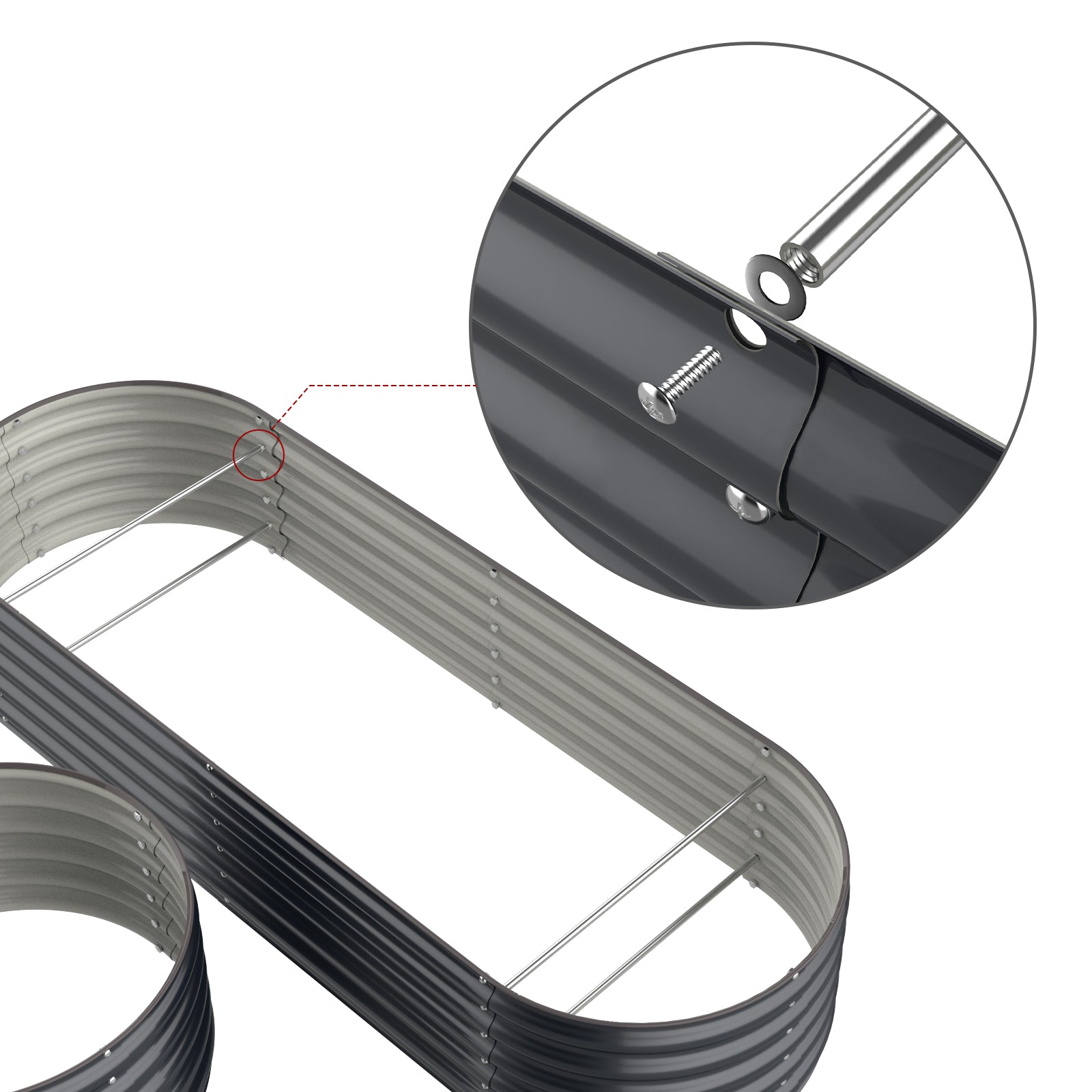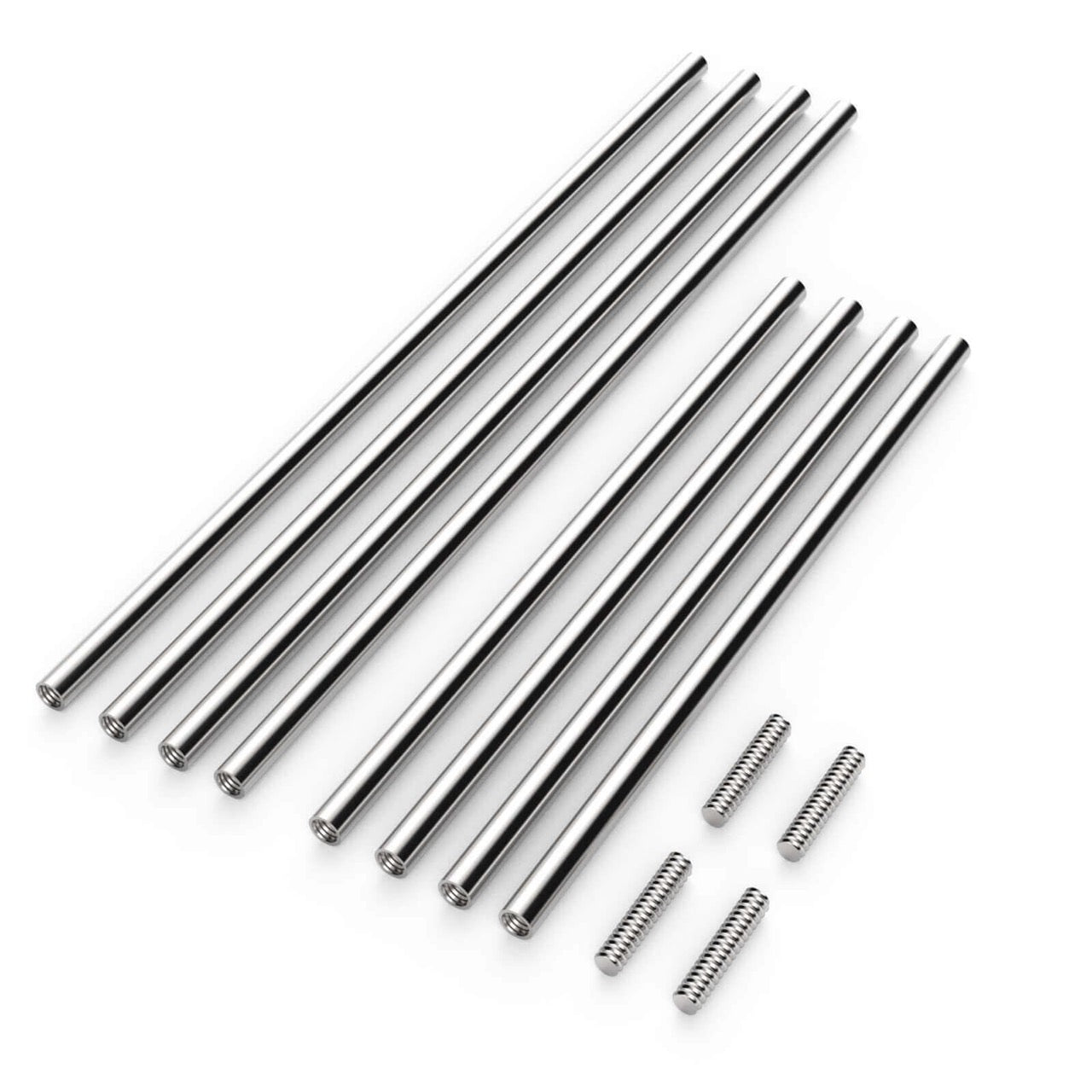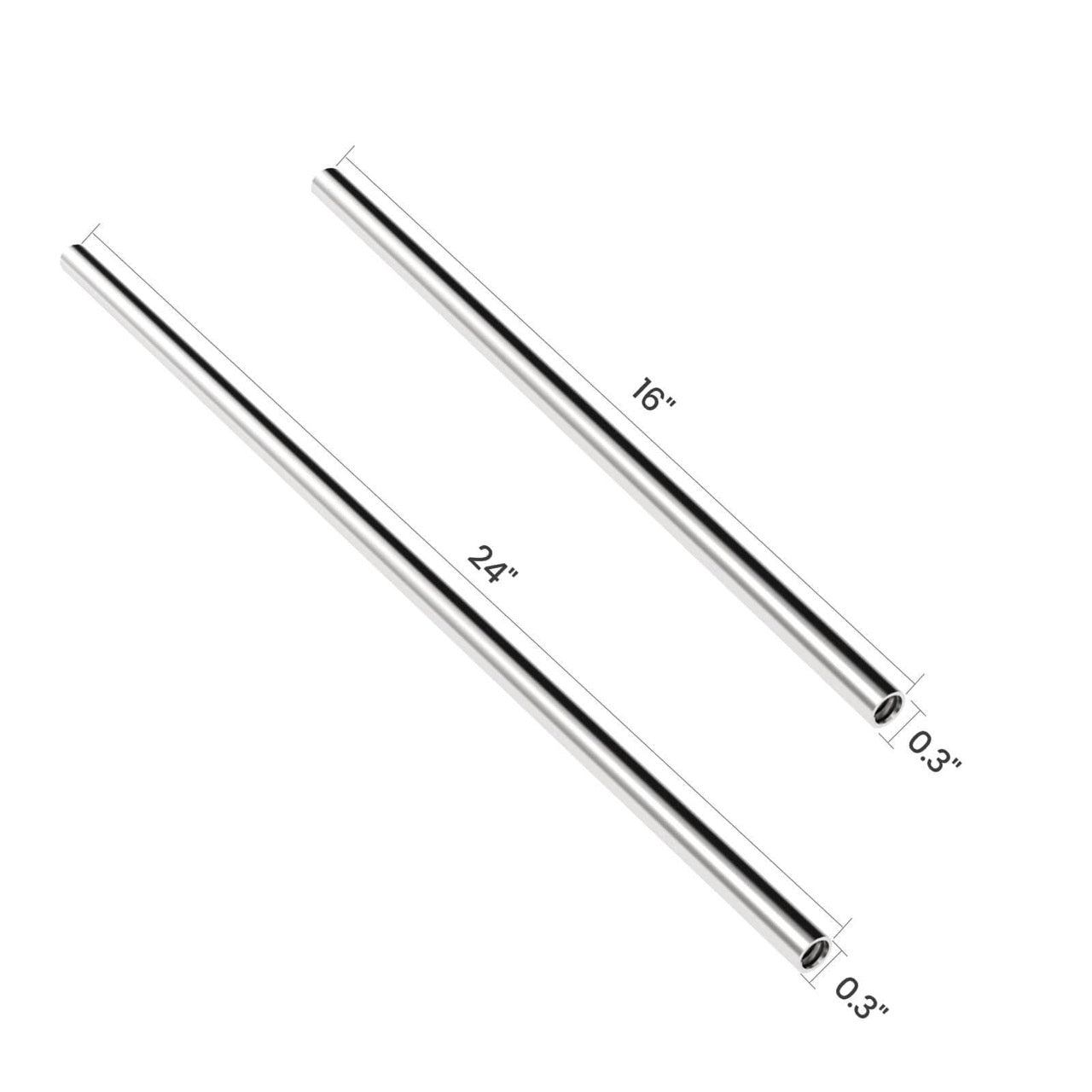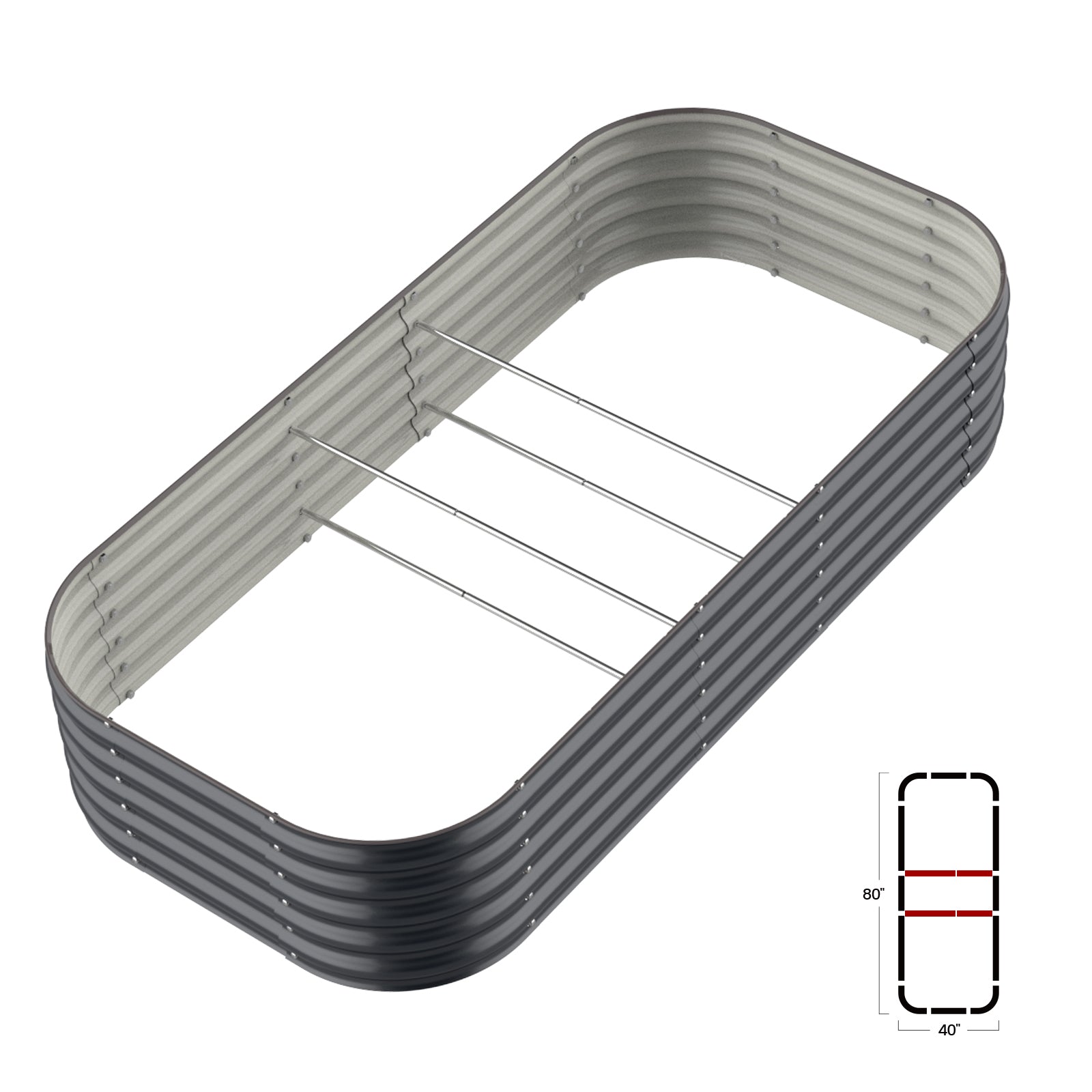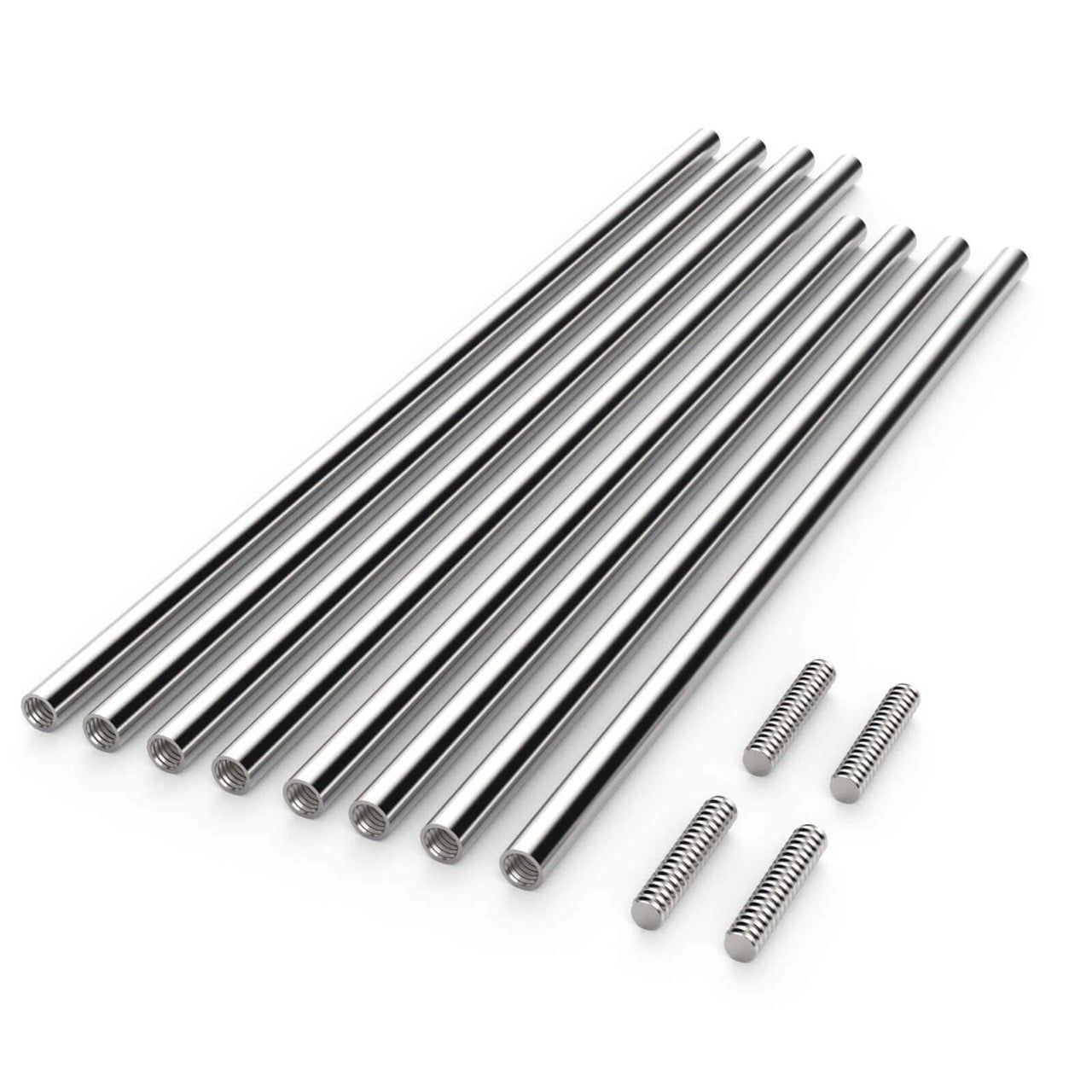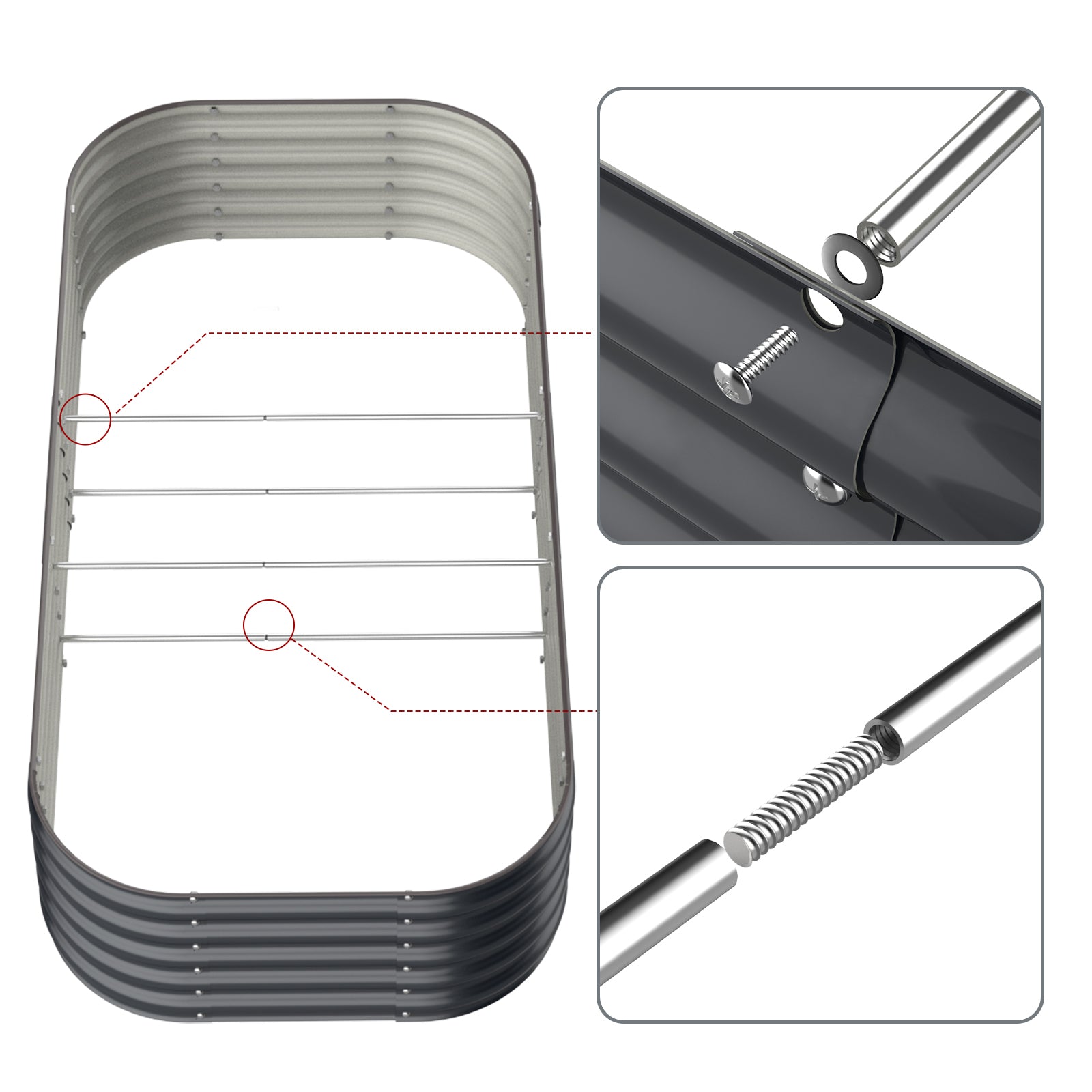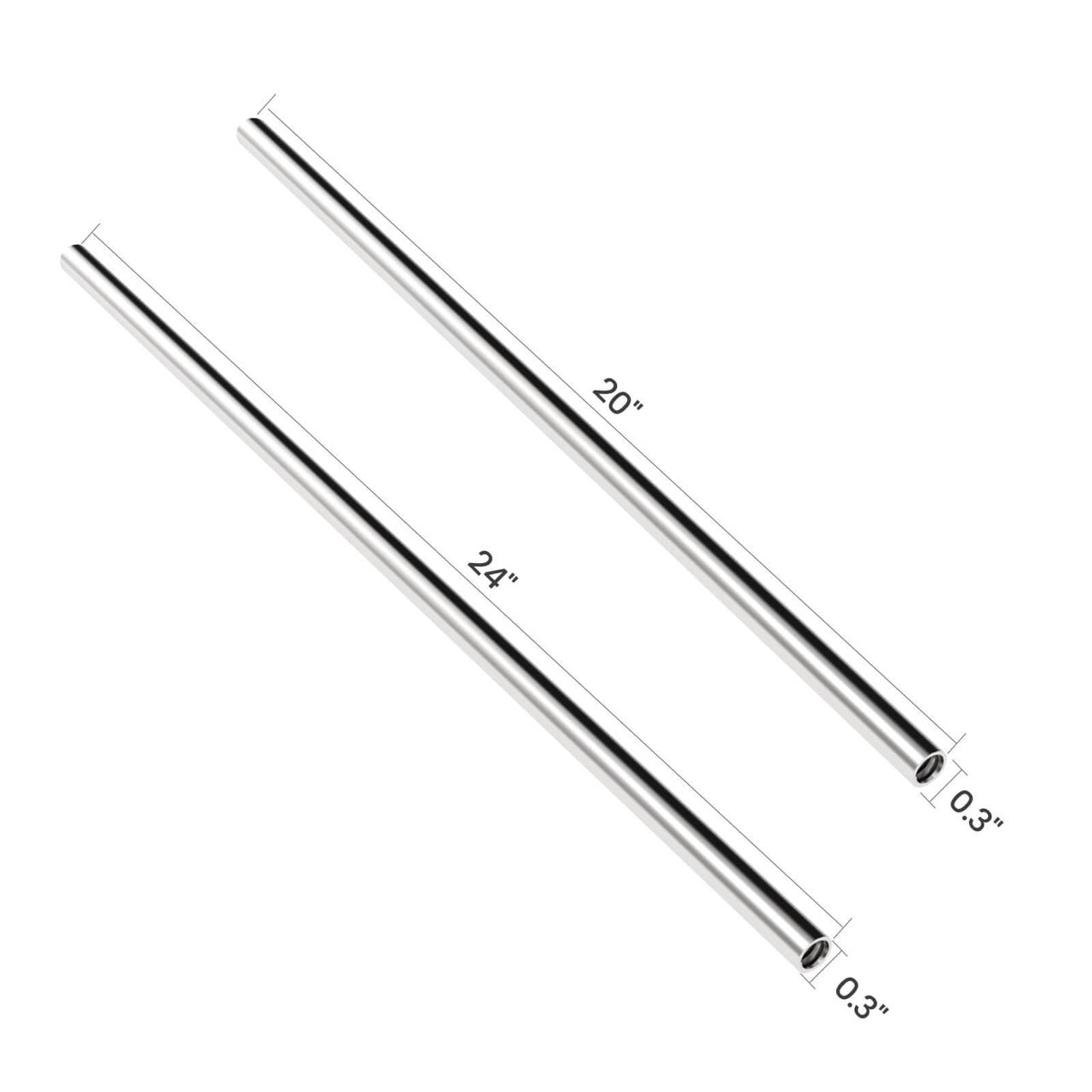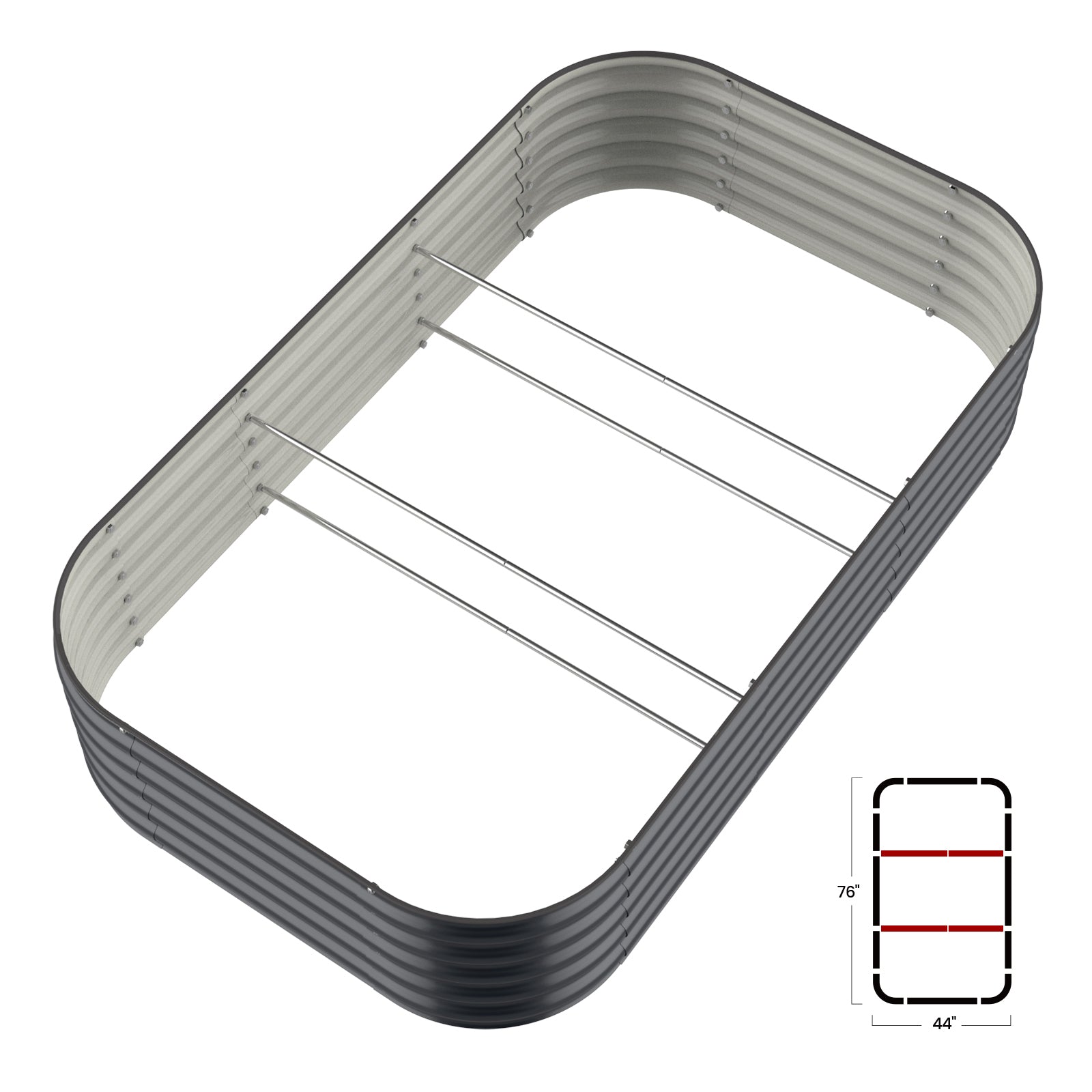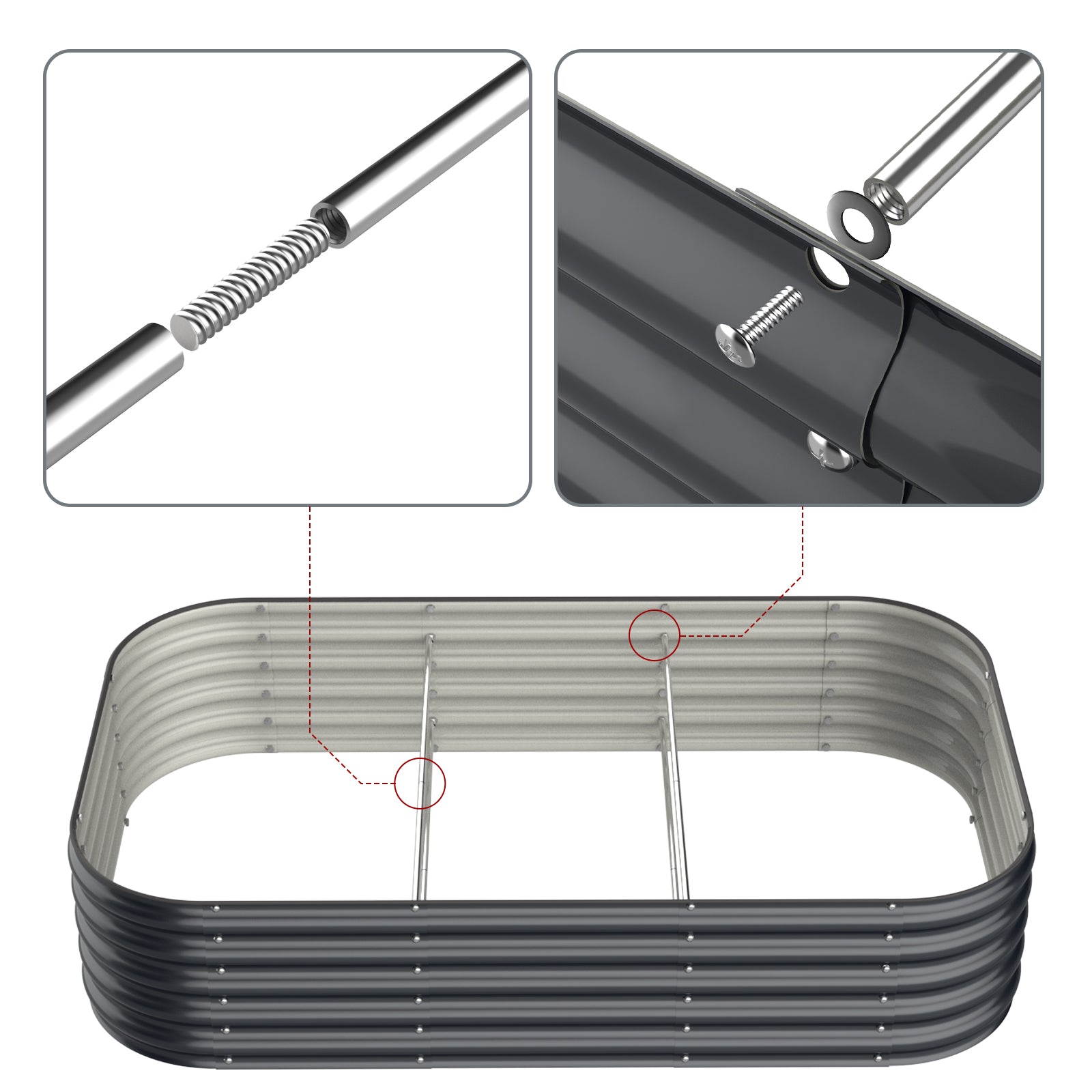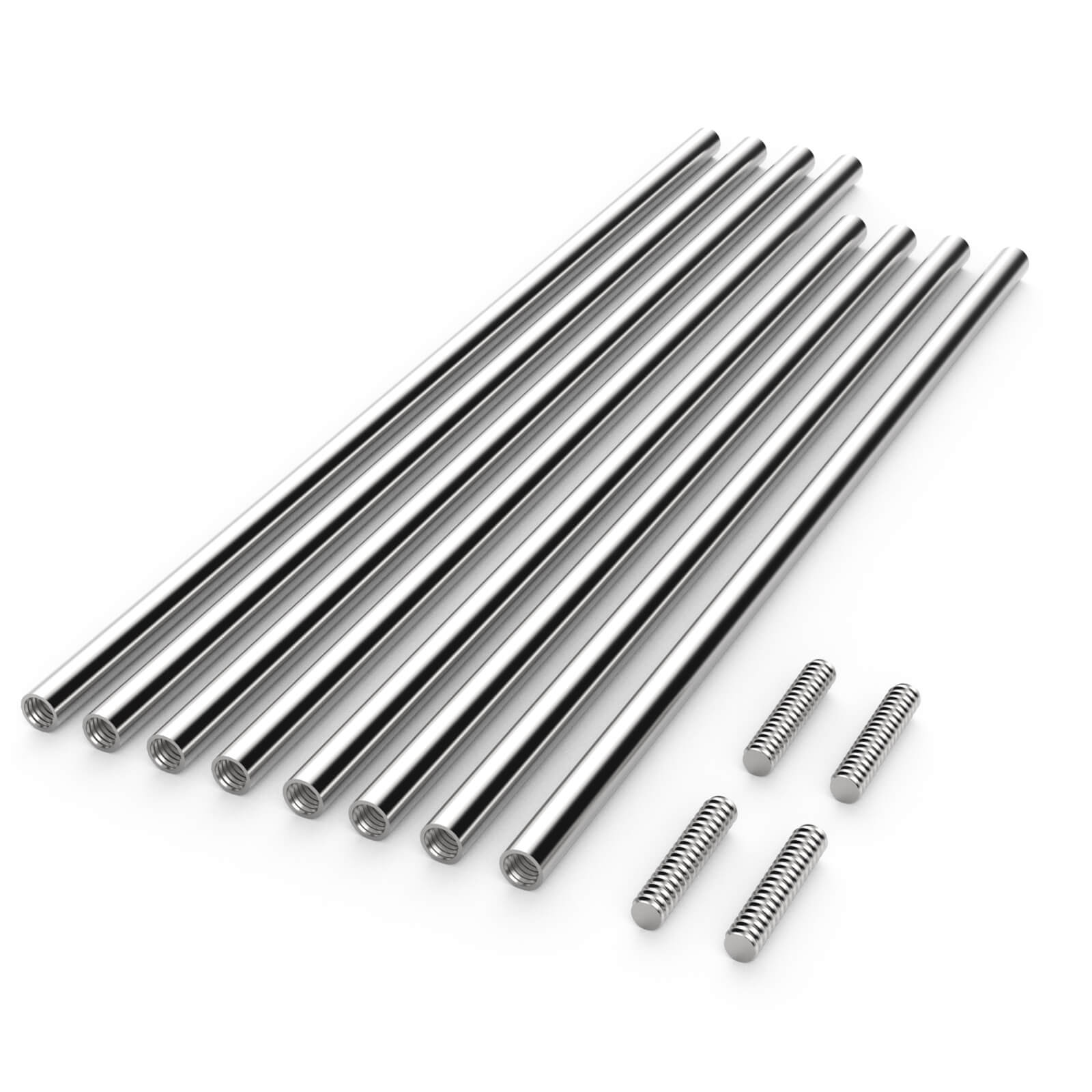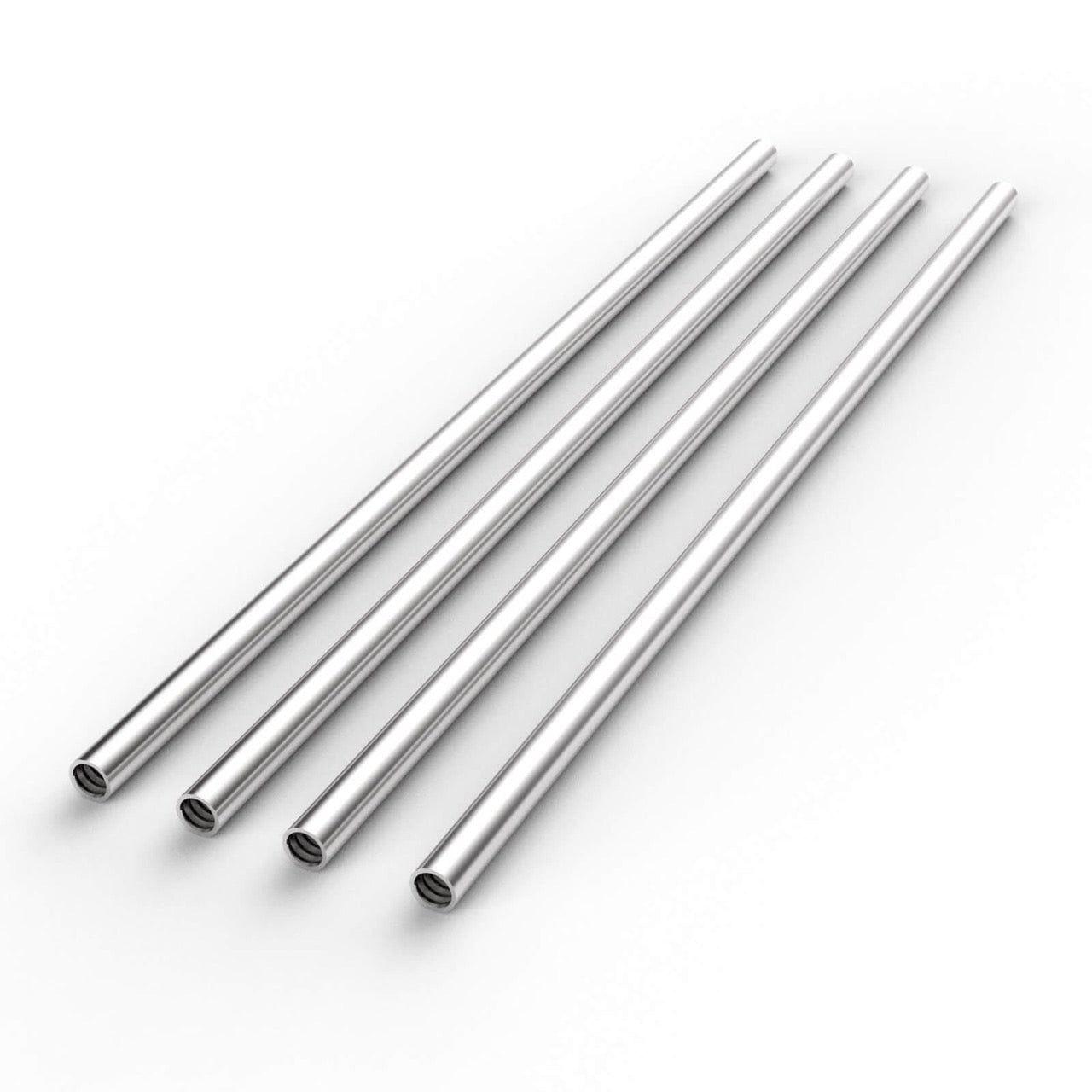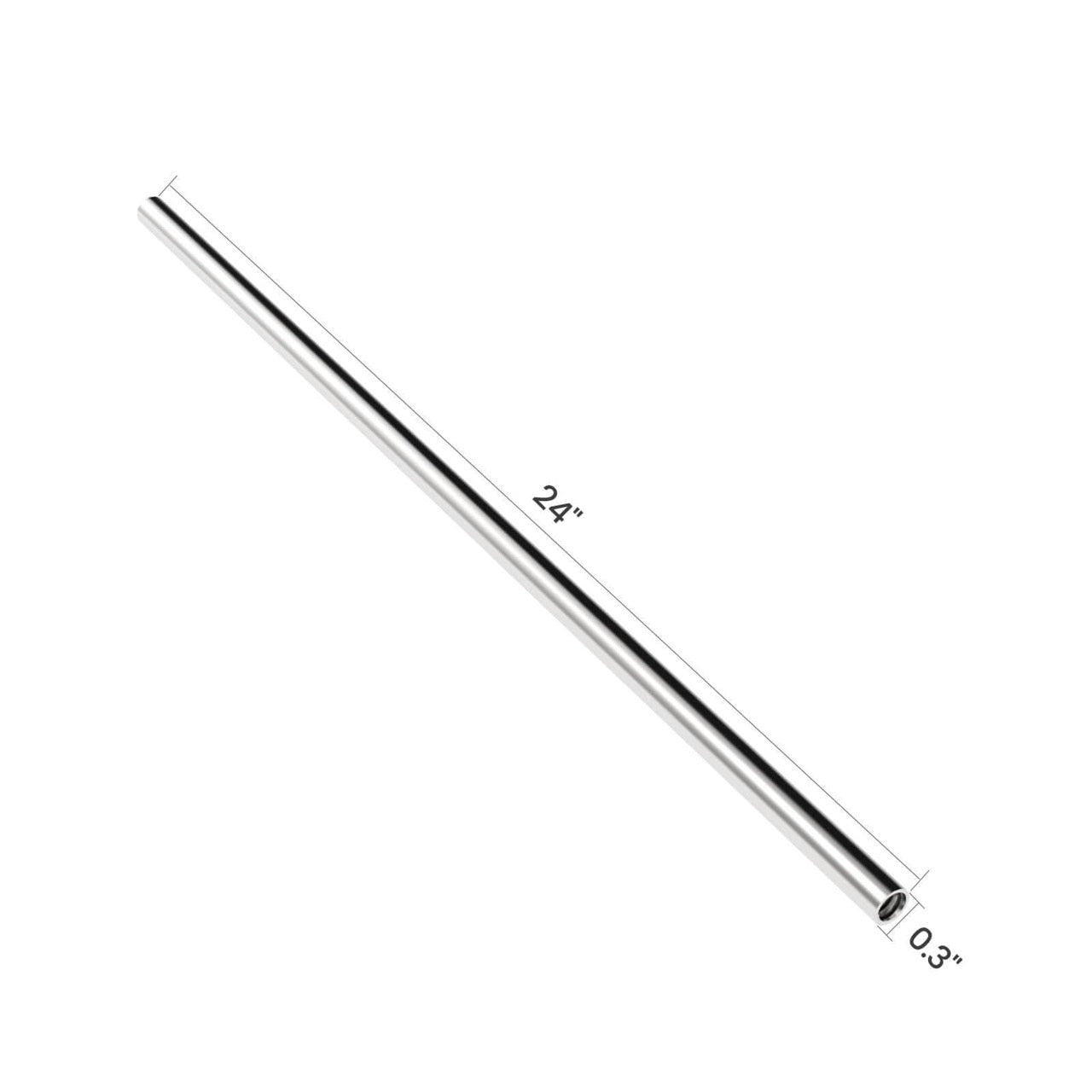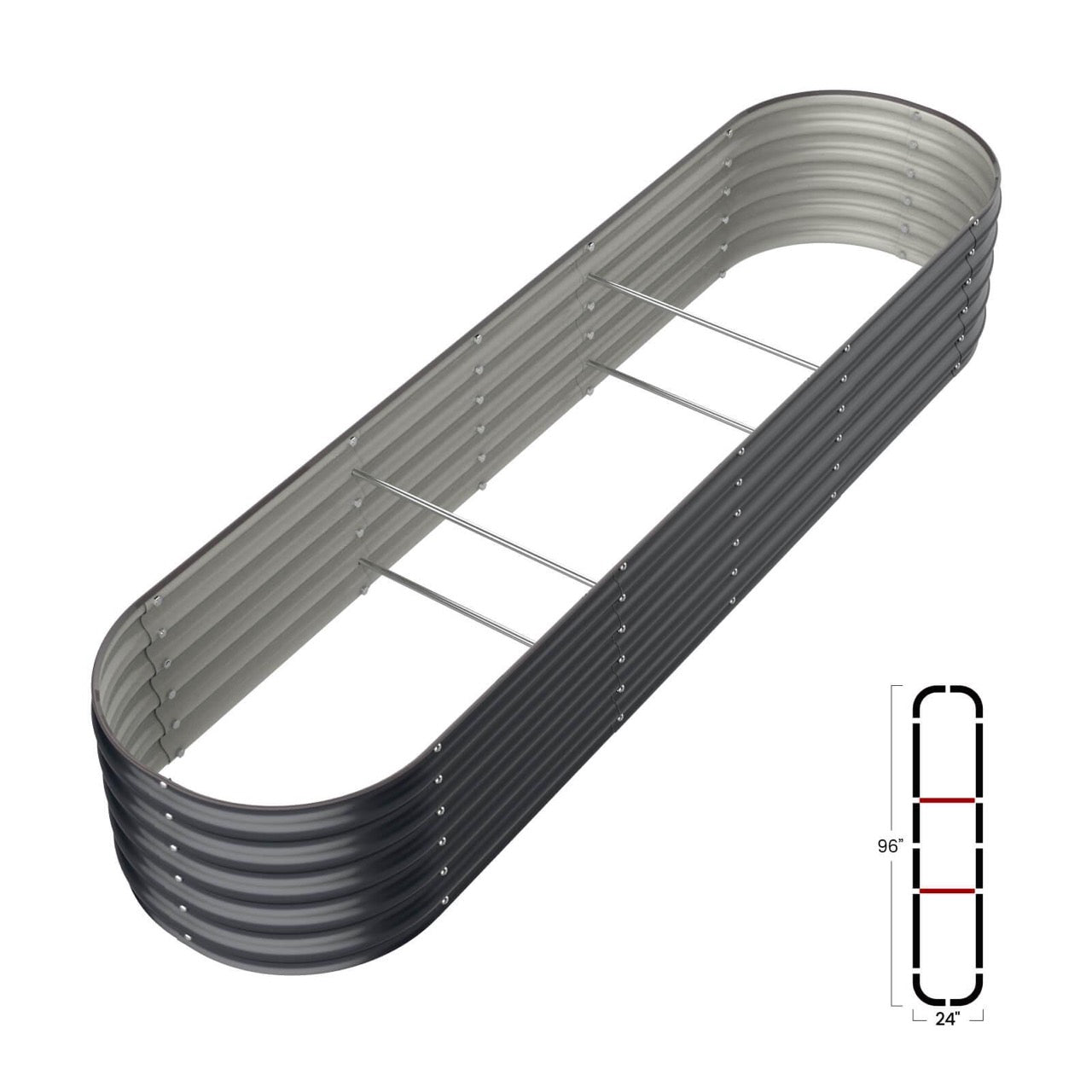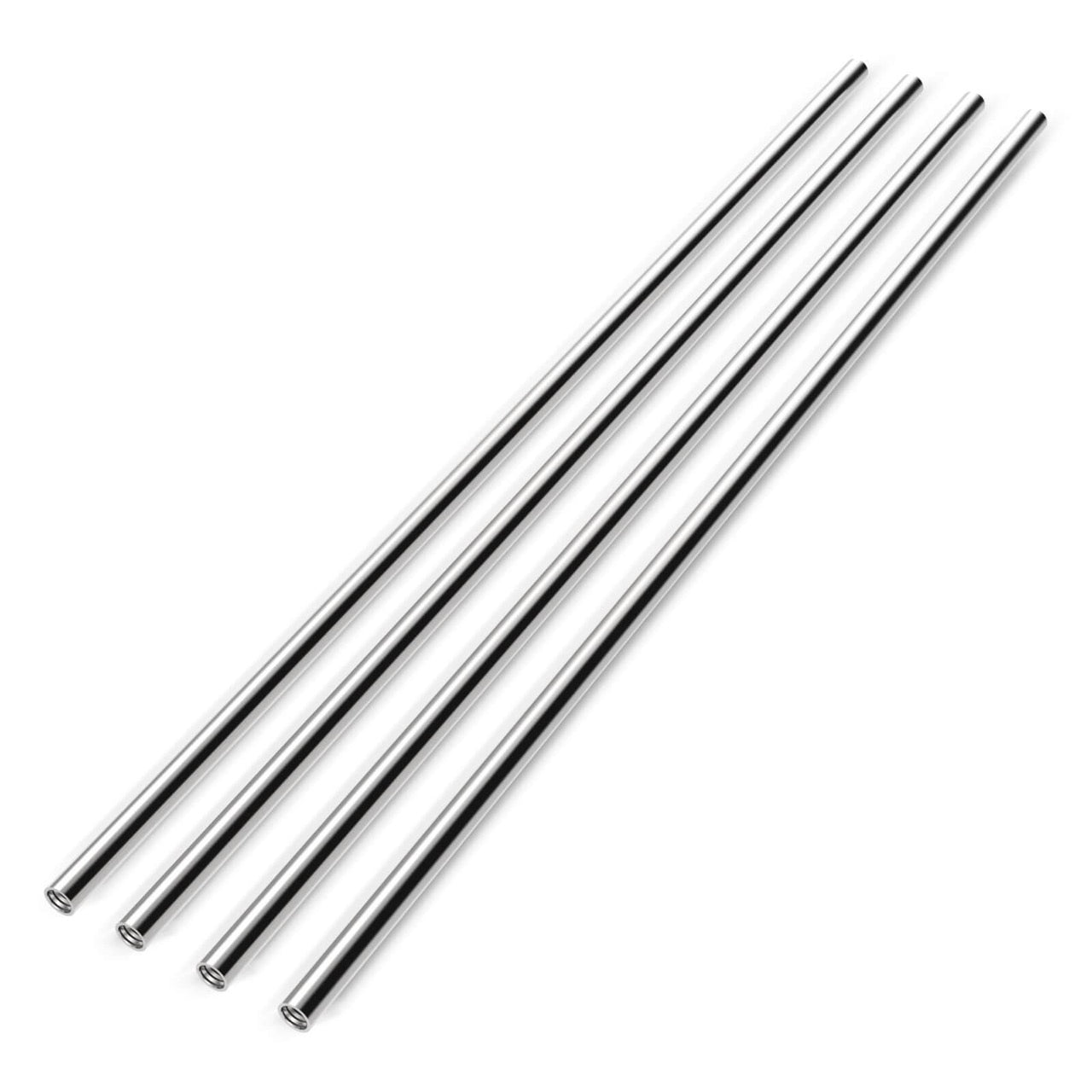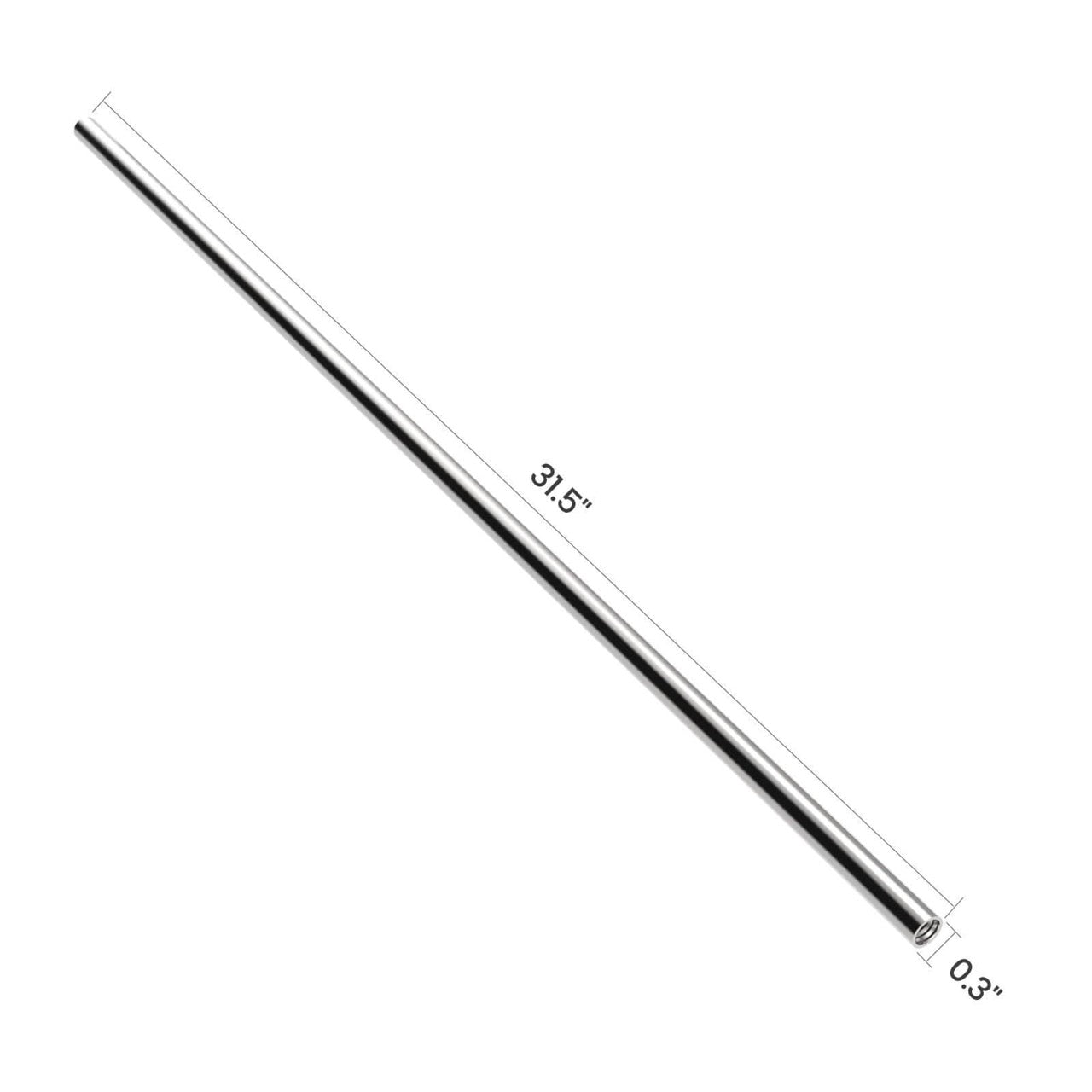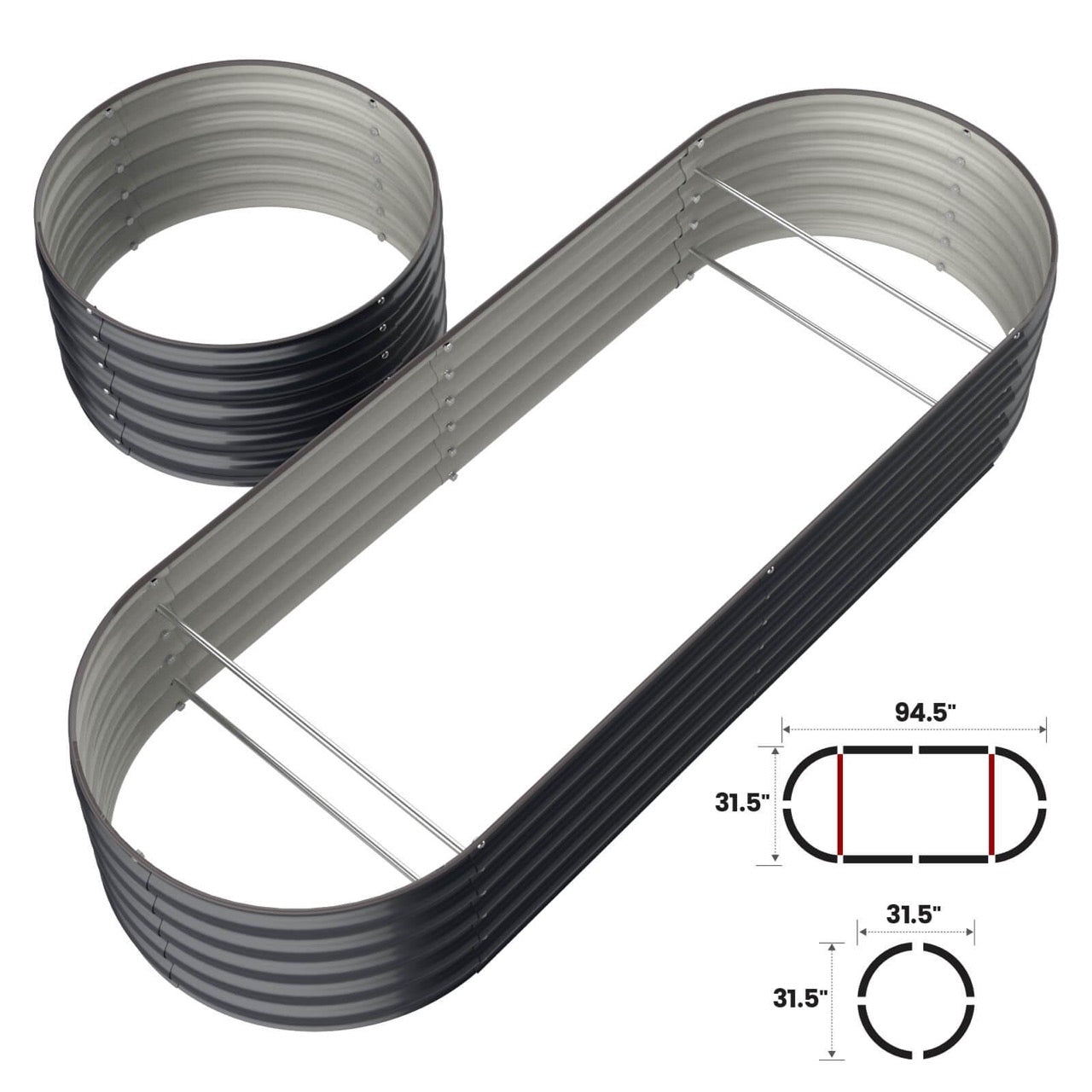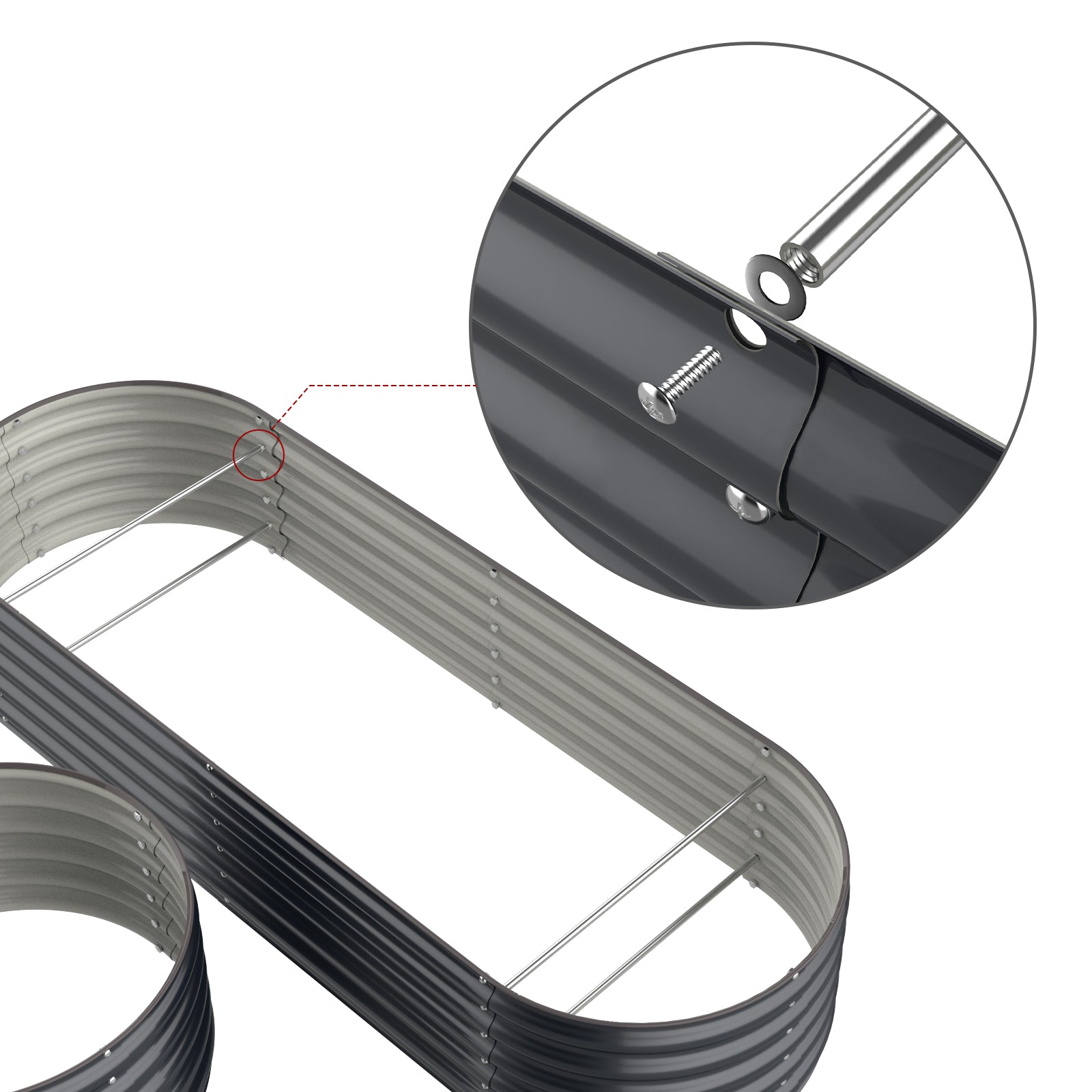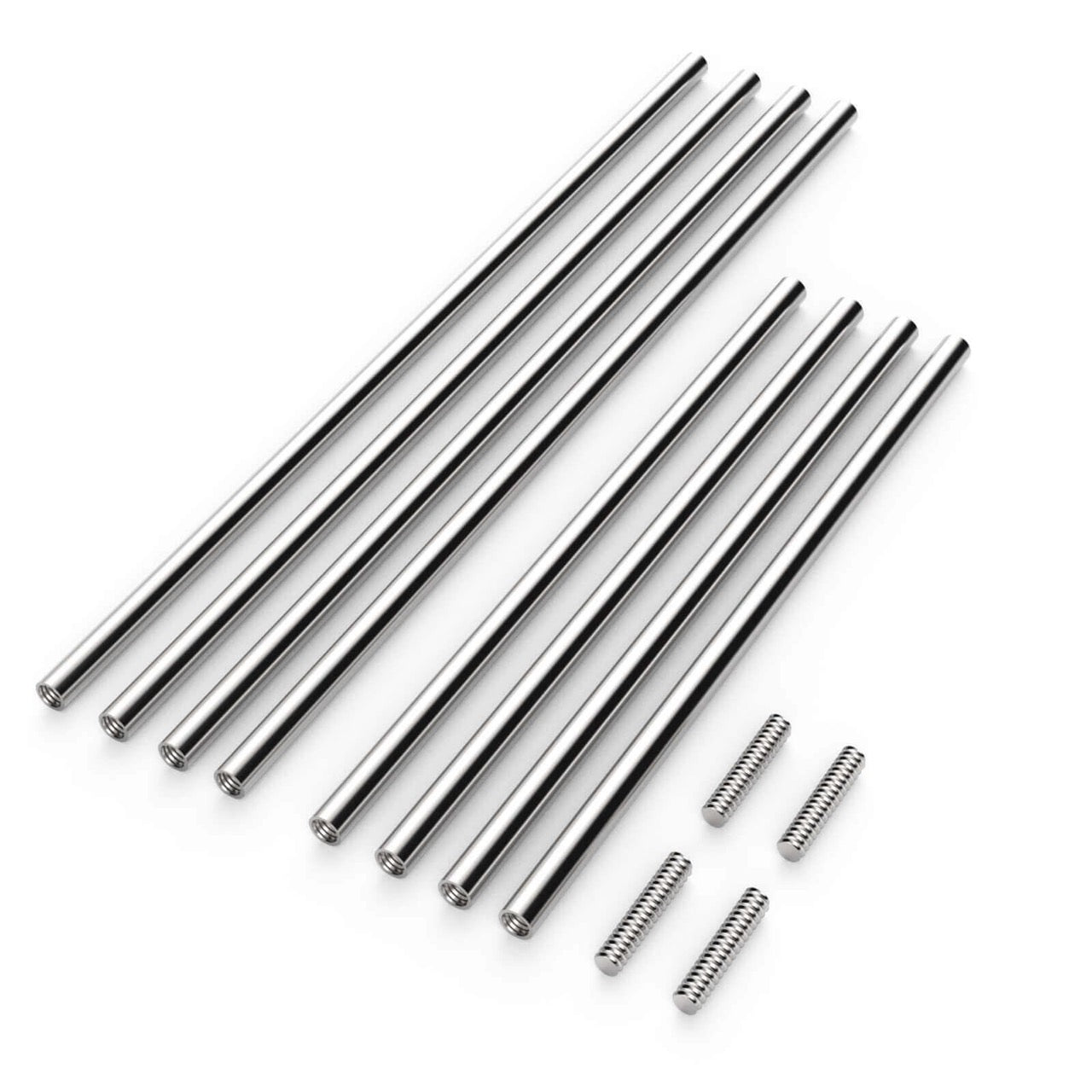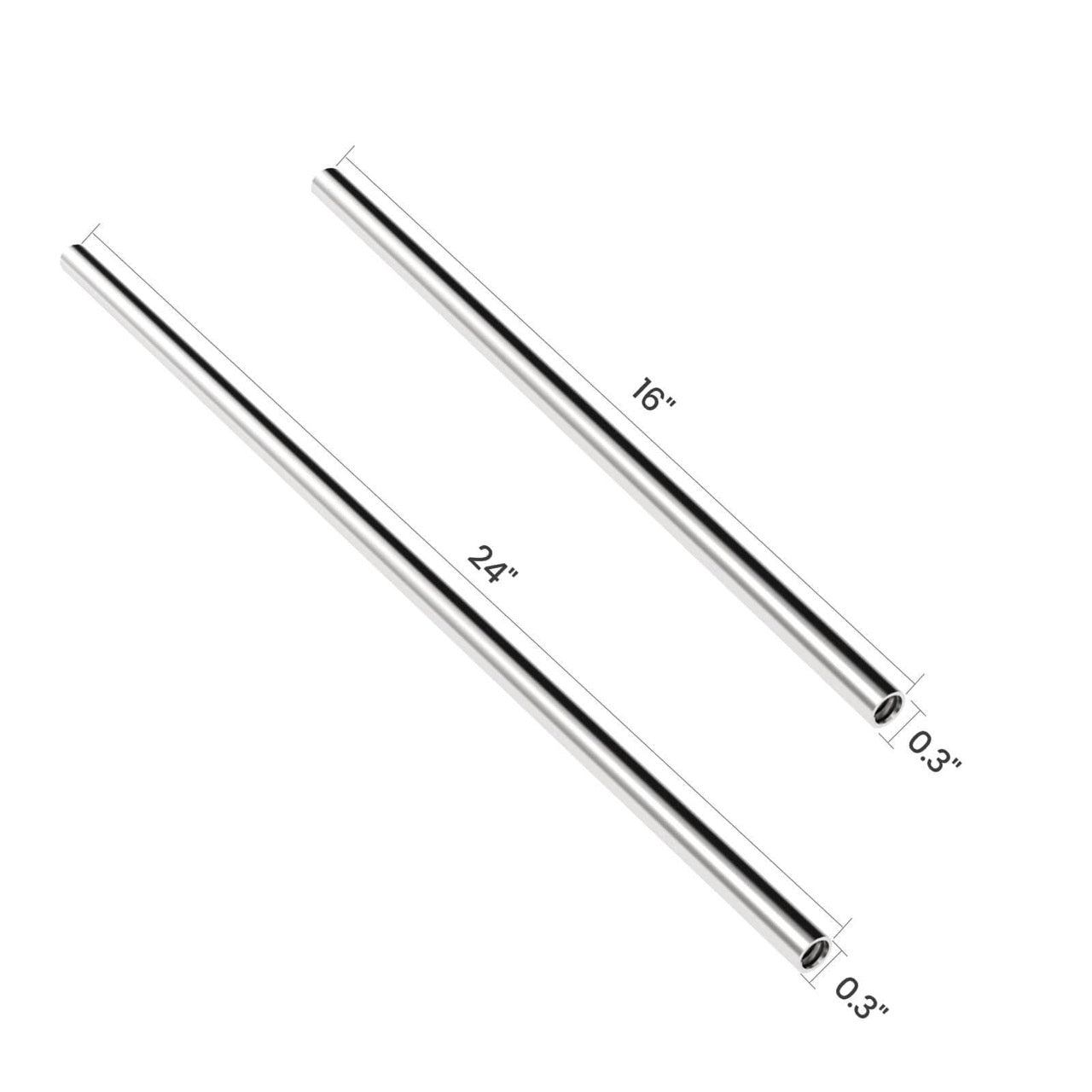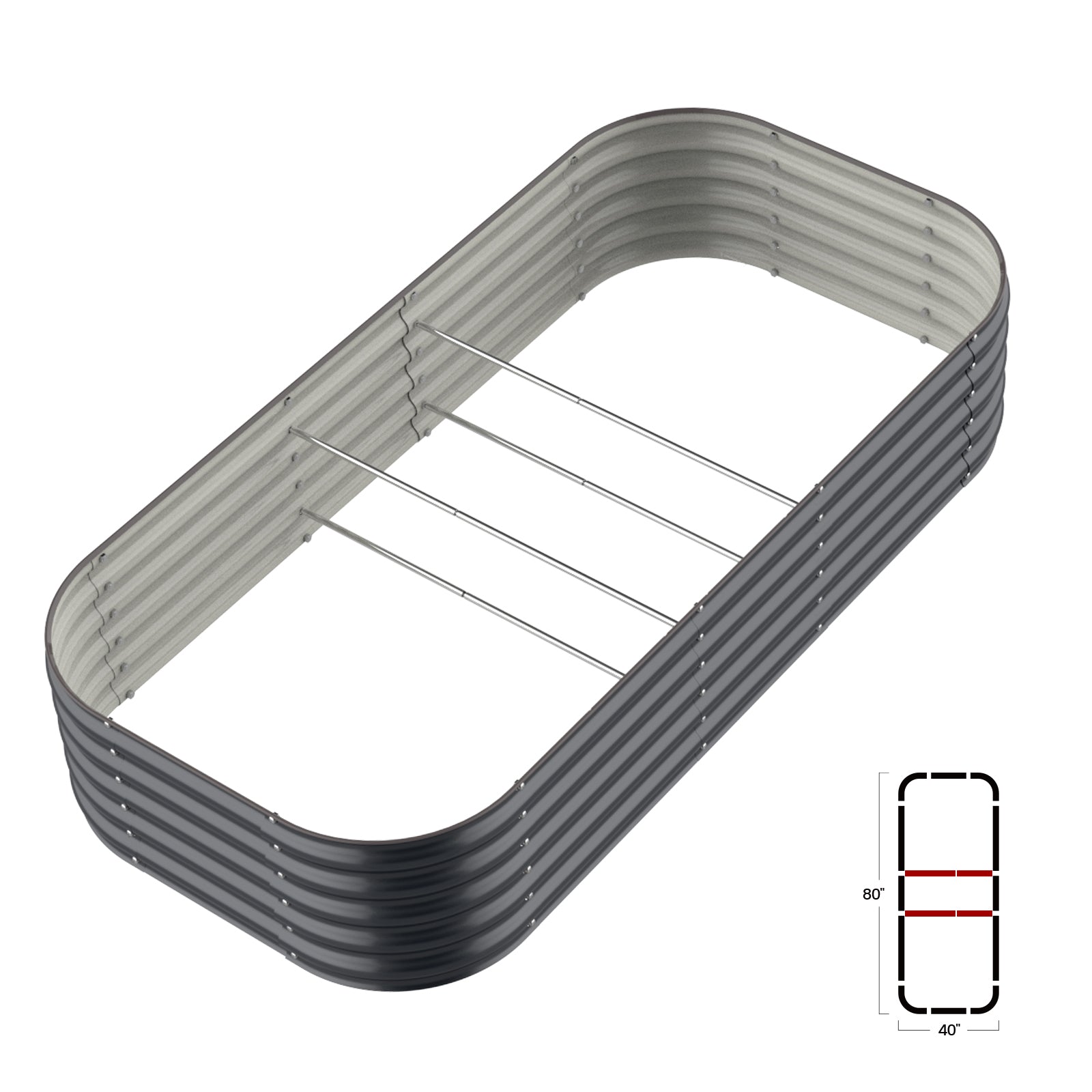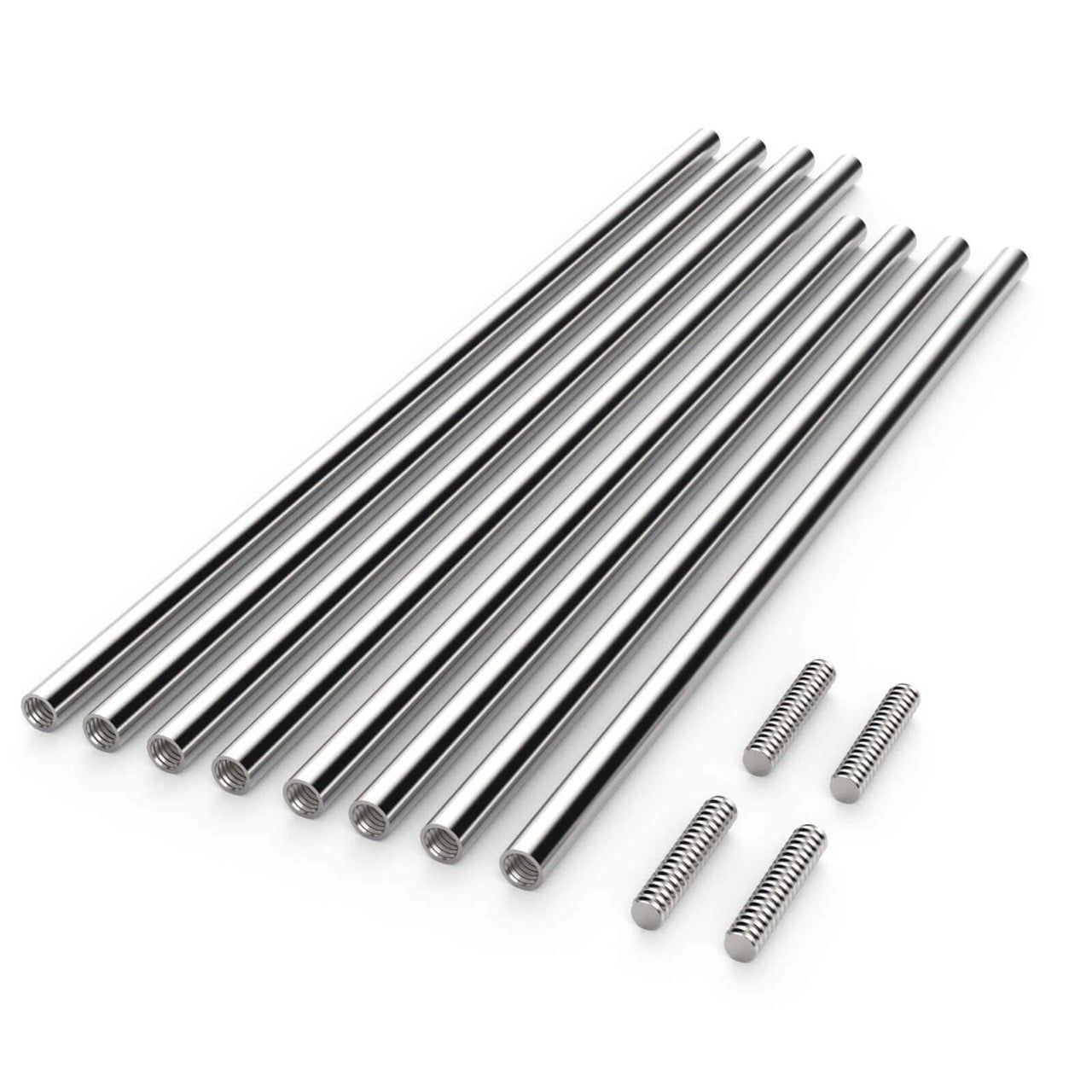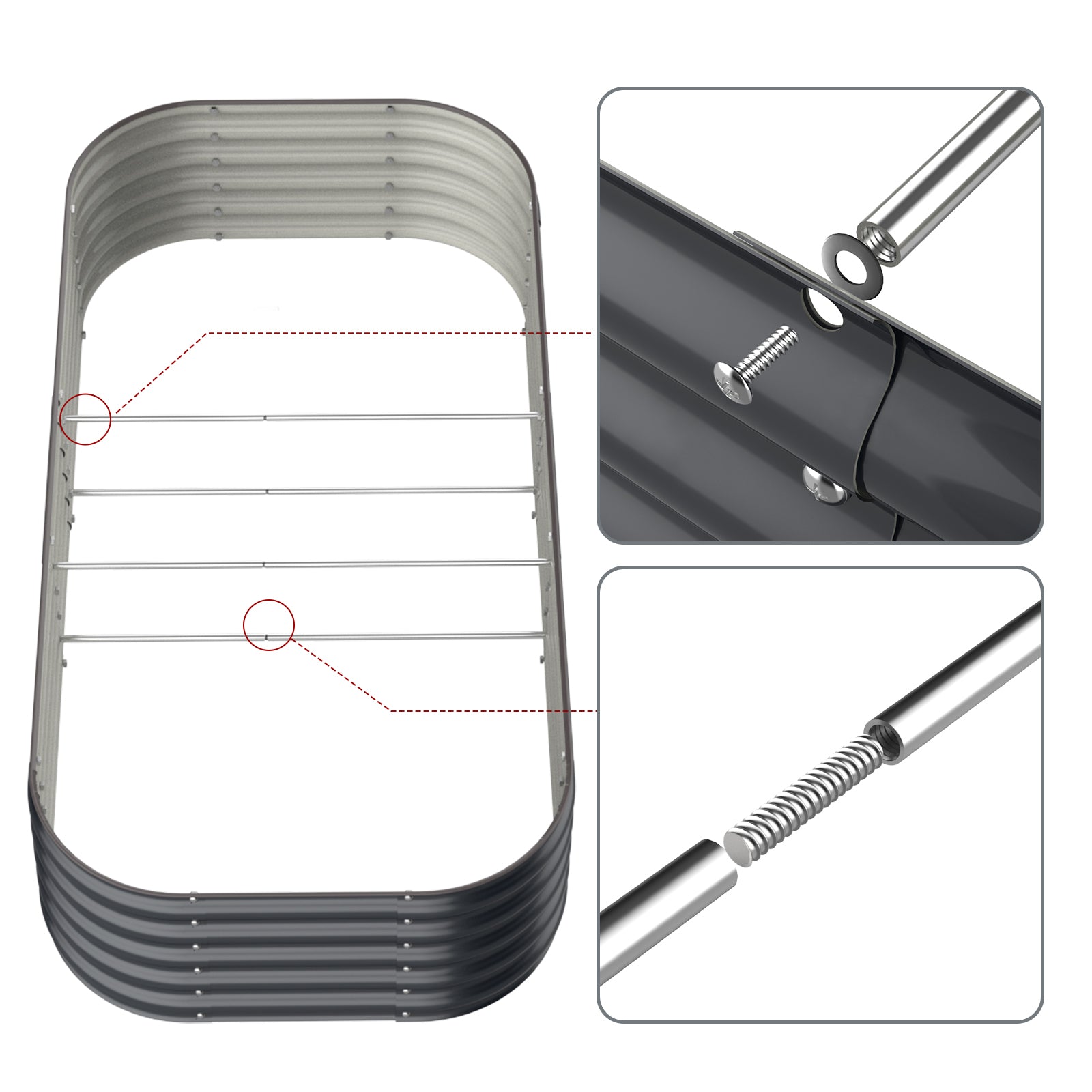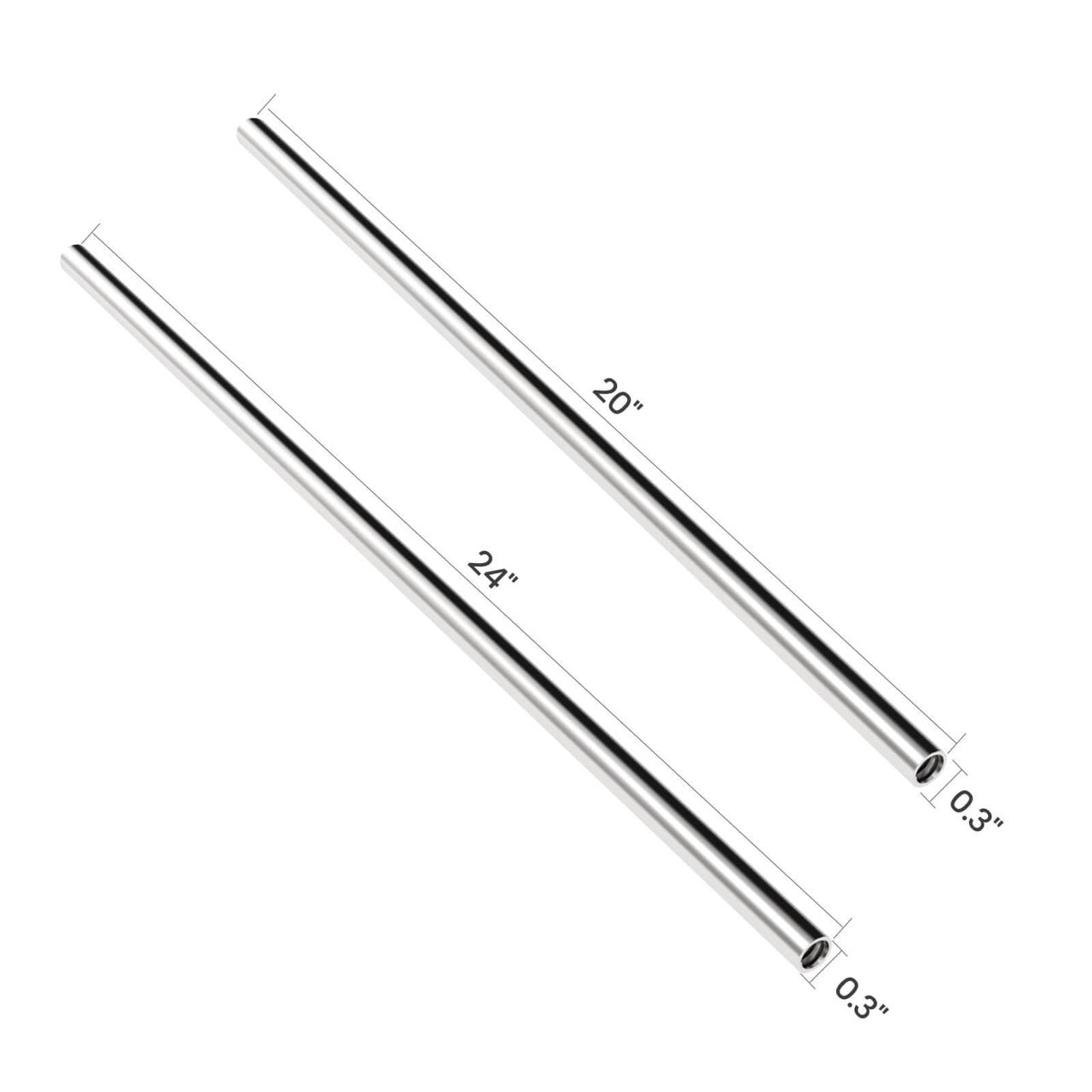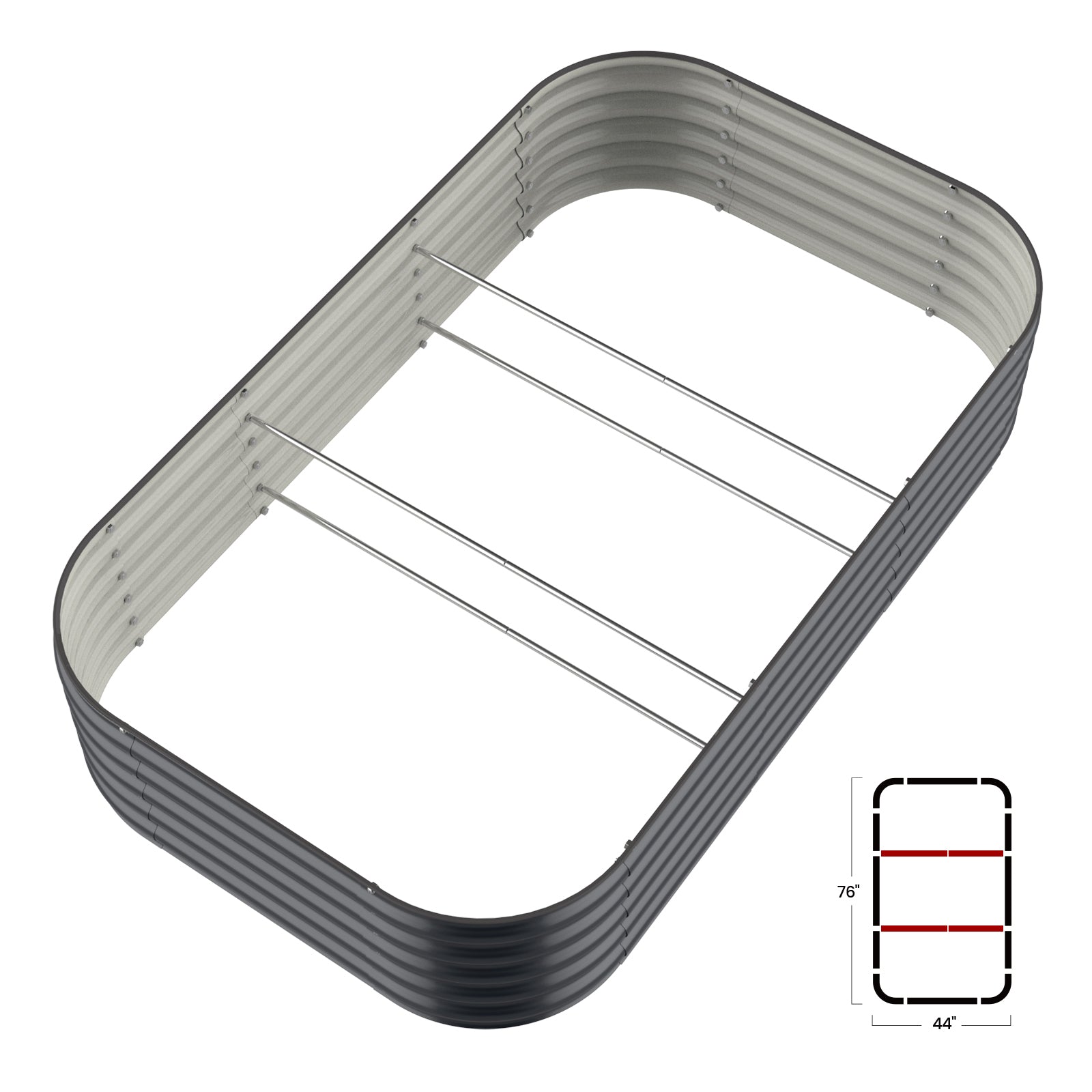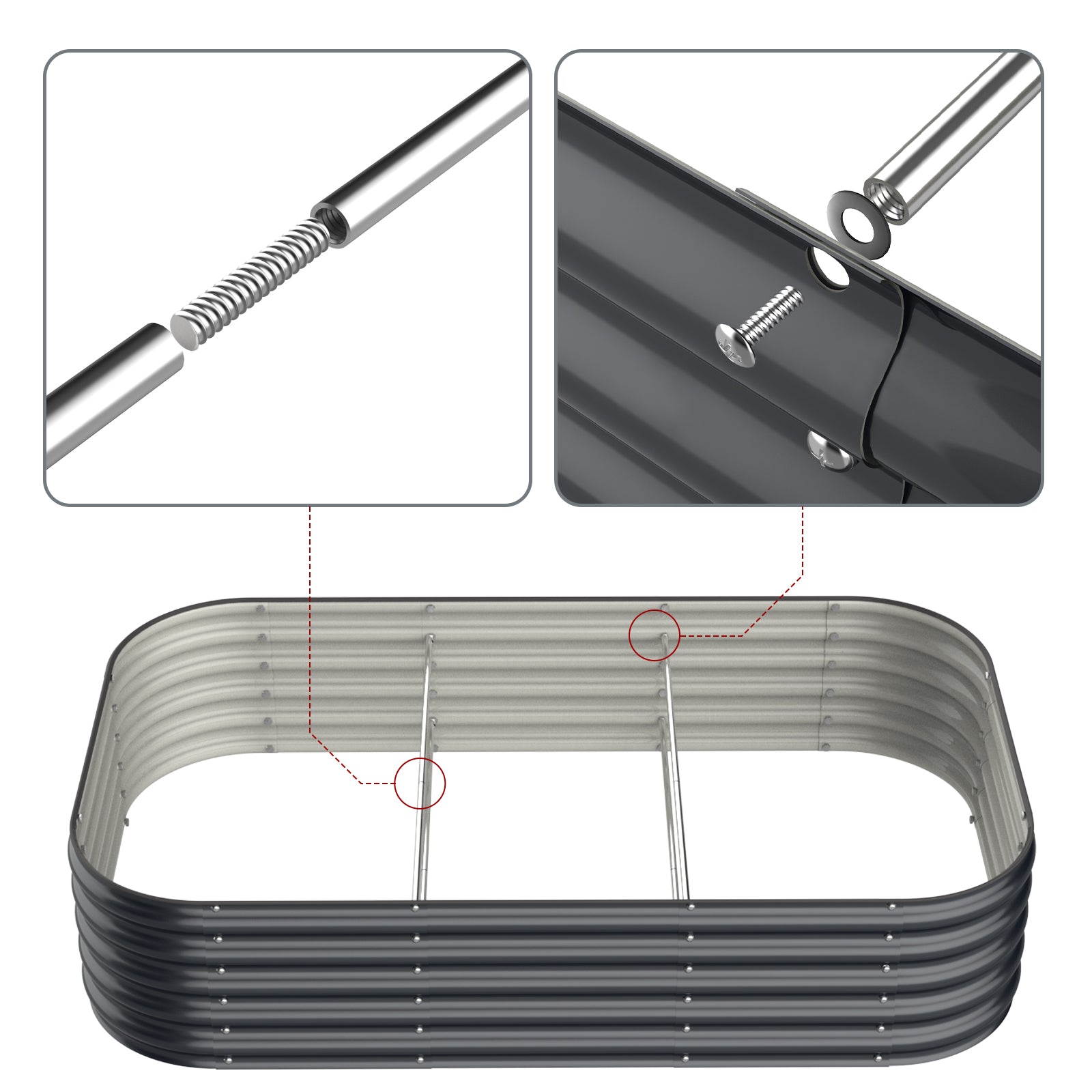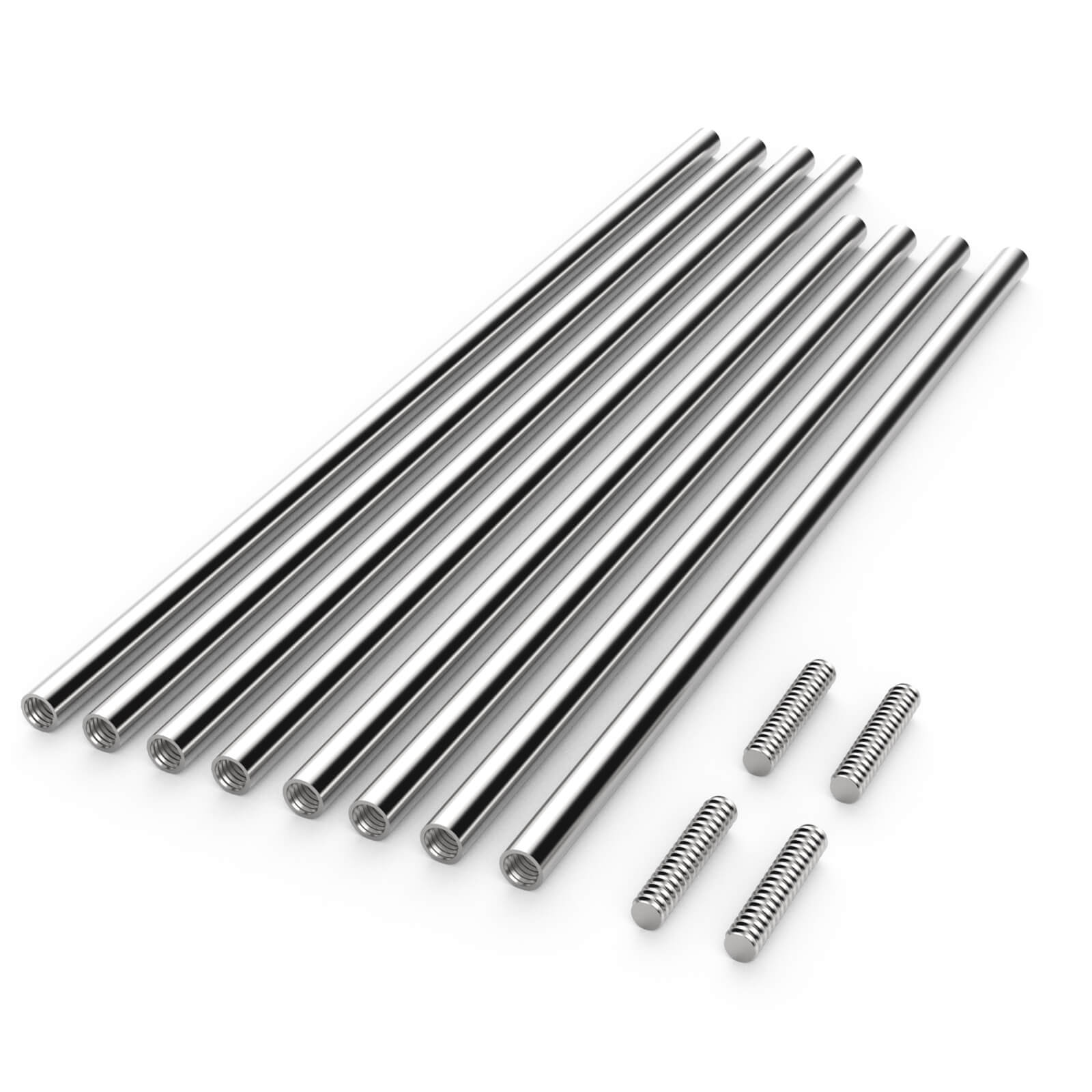 Olle Gardens Anti-corrosion Aluminum Support Rods-4 Pack
Free Shipping for Orders Over $50

Functional Purposes
The Bracing rods are designed for additional support of Olle gardens' raised beds or for extending the beds beyond the recommended configurations. Bracing rods help maintain the original shape of the garden bed even after many years of use
Material & Design
Bracing rods made from aluminum, the rods are firm but lightweight and corrosion resistant. The ends of the metal support rod are threaded on the interior side of the tube and designed to fit the same bolts and washers included in the hardware pack
Sizing Options
The garden bed bracing rods are available in 4 sizes of 24", 31.5", 40" and 42". Suitable for garden beds that are 24, 31.5, 40, 44-inches wide. For the longer rods, connect the shorter rods using the connecting bolts provided to form the longer rods.
Corrosion Resistant
The rods, connecting bolts, bolts and washers are made of stainless steel, which are resistant to corrosion and suitable for long term contact with water and soil.
Easy Setup
Olle gardens' bracing rods can be easily assembled without additional tools, can be put together in just 5-15 minutes.
Internally threaded design, easy installation
Connect rods using connecting bolts
Designed to reinforce
Olle Garden raised beds of various sizes
Made from aluminum, the rods are strong but lightweight.
4 pcs
corners 24"
4 pcs
Short Panels 16"
4 pcs
Long Panels 20"
132 sets
Washers and Nuts
1 ste
Wrench Tool
1 set
Rubber Safety Edging
Ivory Galvanized Raised Garden Beds
Midnight Gray Raised Garden Beds
Cobalt Blue Raised Garden Beds
Sage Green Raised Garden Beds
Ask Customer Service
Address: 825 W. Walnut Street, Compton, CA. 90220

Phone: 1-833-655-3872
Email: info@ollegardens.com

If there is anything we can help, don't hesitate to contact us by filling contact form below:

great Support
Not only do these offer support to the beds, but the customer support when order was excellent!
What I wanted exactly! Initially, I had some reservations regarding these support rods, but I am very glad I made the purchase. They are powerful, long-lasting, and simple to install, and they have significantly improved my garden beds.
Try these support rods if you're sick of weak stakes that bend and break. They are durable, dependable, and sturdy.
Great Service and Product
These planters are well built and offer great flexibility. I put two together and called to make sure I was doing the right thing. I was given the mobile # for Steve. He had me send some pictures of my configuration. He let me know that these rods would offer stability and I needed 3 sets, and had them in the mail the following Monday. As I gradually add more planters to my garden, they will get all my business.
I bought these metal support poles to fix a problem with my garden bed. These support rods are very robust and reliable and easy to install.
I purchased this set of metal support rods to protect my metal garden bed, they are strong and durable and effectively prevent the metal bed from bending. Now, I can safely lie in bed and not worry about it being deformed or damaged.
The support rod is of very good quality, strong and durable, and provides enough support to make the bed very stable. Installation is also very simple and does not require any professional tools.
The design of the support rod is reasonable, which can effectively prevent the bending and deformation of the bed. Although the color of the support rod I chose does not match my bed, the overall effect is still very good.
shorted
2 out of 3 packages were correct; 1 had no connecting threaded rods - improvised.
They are easy to install and will provide long-lasting support. I highly recommend them to any gardener.