10 Climbing Plants Names-Suitable For Raised Garden Bed
We love to have variety of plants in my garden such as vegetables, flowers, herbs, foliage, trees etc.But having climbing plants in the garden not only add beauty but those climbing plants which produces flower, fills our garden with healing aroma.Olle's garden bed can also do this.
In particular, adding them to the entrance and around the fence can create an attractive landscape. From this ultimate guide to climbing plants, you will get a list of 11 such plants.
What is a climbing plant?
Those plants with slender stems can climb up through support or special plant structures (such as tendrils, aerial roots, etc.). Not all vines are climbers, but they can also be climbers. However, most vines are climbers.
Climbing plants account for 25% of plant biodiversity in tropical and subtropical forests around the world. So let's begin to know the names of 11 plants that you can have in your garden.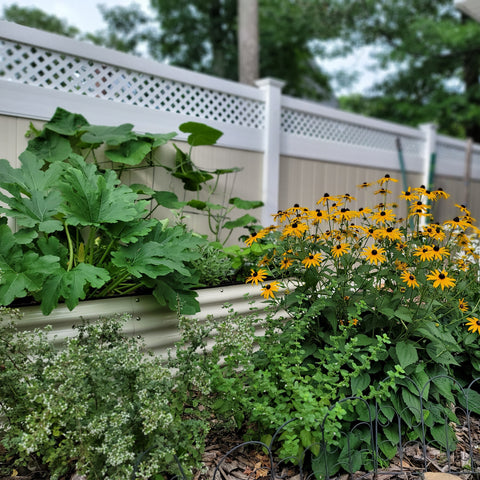 List of Climbing Plants
Climbing rose
Rose plants are famous for their attractive flowers and fragrance. However, you will be surprised to find that Altissimo, American beauty, Dublin Bay, icebergs, and other rose varieties are wonderful climbers.
Under direct sunlight, the climbing roses can grow and blossom well when planted in the loam with good drainage and rich organic matter. In addition, they do not need to be watered frequently, although old and diseased branches should continue to be pruned to keep the plants healthy.
passionflower
Passiflora or Krishna Kamel is a popular flowering vine, which is popular because of its spiritual importance. If you live in a tropical to subtropical climate, you must have this plant in your garden.
From spring to autumn, passionflower vines will fill your garden with beautiful flowers. This plant spreads rapidly in summer, but is dormant in the severe winter.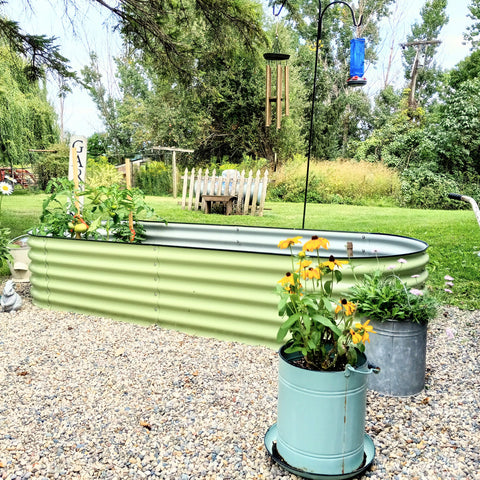 Orange Flame Vine
This wonderful hardy winter flowering vine will be full of yellow to orange flowers from mid January to early summer. Plant orange flame vines in direct to partially shaded sunlight for heavy flowering.
Pruning once a year is necessary (after flowering season) to remove all dead and diseased branches. In addition, you can even spread them through layered suction cups.
Clematis 'Jackmanii'
It is one of the most famous climbing plants in the world. It has large purple flowers and is used for gardens. Clematis "Jacmanii" can grow well in fertile soil with direct sunlight and good drainage.
However, it can also live in partial shadow and sunlight. Keep the soil moist and make this plant grow healthily, because drying will cause damage.
Rangoon Creeper
It blooms from spring to summer and spreads rapidly in summer. Rangoon Crawler is a hardy reptile that can grow along walls or drag structures. You can easily find this beautiful plant in tropical to subtropical climate.
In winter, plants are in a dormant state. With the arrival of spring, plants continue to grow again. You can even find variations in petals, which can have single to multiple petals.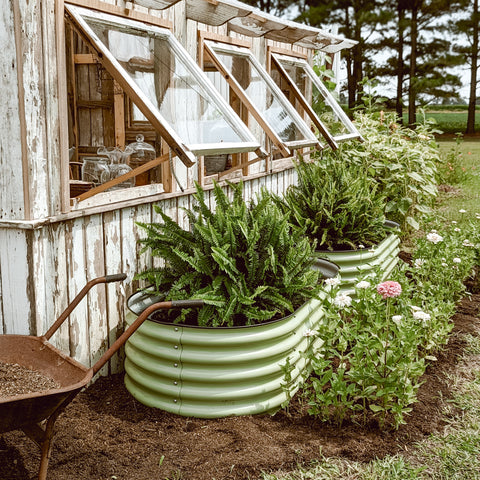 porthos
Pothos is one of the easiest plants to grow, can spread quickly, and likes bright indirect sunlight all day long. There are many varieties of potatoes that you can grow in your garden.
In addition, it does not need too much fertilizer, so adding nitrogen rich fertilizer every 60 days is enough to maintain good growth. Therefore, if you are looking for plants that can create a sweet green appearance in an indoor garden, pothos may be a good choice.
Gilroy
Also known as heartleaf seedling or Gudduchi, it is a fast-growing herb vine that you can easily plant in your garden. In addition, you don't have to worry about taking care of lucky plants.
With the arrival of spring, they begin to spread the vines and will climb any structures nearby. This plant also has medicinal value, so adding giloy in the garden can provide you with health benefits.
Morning glory
They are perennial flowering vines that can grow in tropical to subtropical climates. However, in temperate climates, you can plant them as annuals. Morning glory only blooms in the morning. The color of the flower varies from white, red, pink to purple.
Bengal Clock Vine
It is one of the most beautiful climbers, also known as Sky Rattan, Nirrata or Indian Sky Flower. If you are looking for vines to drag on arches, balconies or pavilions, Bengal bell vines may be a great choice.
Bleeding Heart Rattan
It is a herbaceous perennial flowering vine that can grow to 15 feet long and spread to 4 to 5 feet wide. It is well known that the bleeding heart vine will attract butterflies in the garden. Therefore, this climbing plant will also help to promote natural pollination in the garden.
It will continue to bloom from spring to summer, but will remain dormant in winter. Some sunshading and moderate watering are beneficial to the bleeding heart vine.