5 Tips for Gardening with Raised Garden Beds
Raised garden beds are a good way to add more space to your yard! It is applicable to the garden bed above the ground and usually adopts a wooden rectangular structure. They help to contain the soil in a controlled environment and improve drainage. They also have fewer weeds, can easily garden from a manageable height, and prevent pests. Before building the raised garden beds, please consider several factors, from land mapping to material selection.
This article will introduce five tips for this kind of gardening, so that you can learn how to achieve the best raised garden bed for your yard. But before we get started, make sure you avoid the most common raised garden mistakes!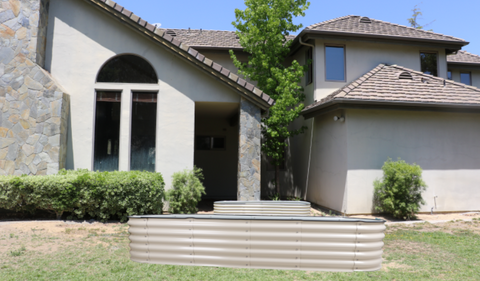 Maps and plans
Before you build a raised garden bed and fill it with soil, you should first make a proper plan. Create a chart that shows where you will place the bed in the yard and take appropriate measurements to ensure that there is enough space and size. You can make this chart on grid paper, and make it in the yard with measured ropes or ropes.
When creating a raised garden bed, leave enough space to easily walk to the garden between the sides. There is three to four feet of space between each raised garden bed, which will provide you with enough space to move and water comfortably.
When mapping the land, keep track of which areas in the yard receive the most sunlight. Many plants need five to six hours of sunlight every day, so if you notice that there are far fewer areas receiving sunlight, you should not build beds in these areas.
By carefully drawing and planning, you will provide your plants with the greatest chance of success during the growing season.
Choose materials wisely.
Use materials to build a raised garden bed. If you want to relocate or redesign the yard in the future, you can easily remove these materials. A raised garden bed made of wood is easier to disassemble than a raised garden bed made of concrete. Before you assemble a new home for your plants, be sure to remember the materials so that things in the future become easier.
The current popular metal raised garden bed is also a good choice.
In addition, use thick materials for your raised garden beds, as thin materials can expose your plants to adverse weather conditions. Whether the temperature is too hot or too cold, thin materials will not fully protect your plants. There are many ways to make a raised garden bed from a variety of materials, and you can even use some of them at home to create your unique design.
Crops and plants in rotation
Tracking the plants you plant each year helps ensure the best soil quality. Planting the same crops on the same bed every year will lead to the depletion of soil nutrients and increase the risk of disease. Crop rotation can reduce disease and establish healthy and nutritious soil. Crop rotation refers to planting various crops in the same area in sequence throughout the season.
Some crops clean the soil and put healthy nutrients back into the ground. Planting crops after harvest helps keep the soil healthy. Moreover, in the next growing season, healthier soil equals happier crops!
Water and covering
Raised garden beds are good for drainage, but they also make the soil easier to dry. To alleviate dry soil, these beds need to be watered more frequently than regular gardening. Some gardeners use rainwater to water their garden beds, which increases the benefits of energy conservation and plant health.
Covering the soil with mulch can help with sun exposure and drying. The mulch can be used as an effective soil cover and retain the water required for plant growth. In addition, mulch reduces the surface area where weeds can grow and acts as a barrier against soil erosion.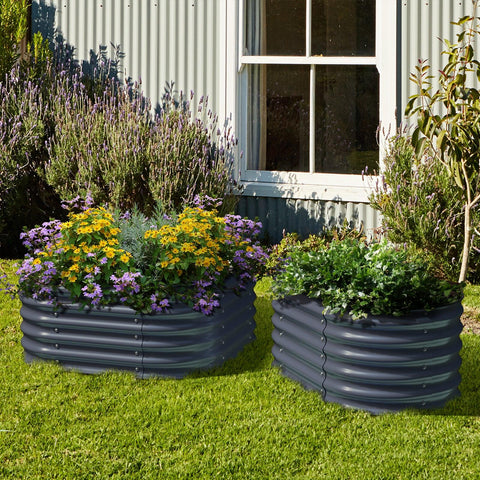 Raise the garden!
We hope you enjoy these five tips to help you make the best decision when creating a raised garden bed. When building a raised garden bed, you don't need the most gorgeous materials! Just use the materials you already have and be creative within your budget.