Raised Garden Bed Fence Do You Need One?
Gardening is becoming more and more popular every year, but when things become popular, not everyone understands the responsibilities that come with it. But gardening is easy if you know what you're doing. Many people have garden beds, but you may wonder if you need to put a fence around them.
If you have animal problems, you need to set up a fence around the raised garden bed. Animals such as rabbits and mice may enter your garden and eat your plants. However, if your area does not have any wildlife, you may not need to fence around the raised garden bed.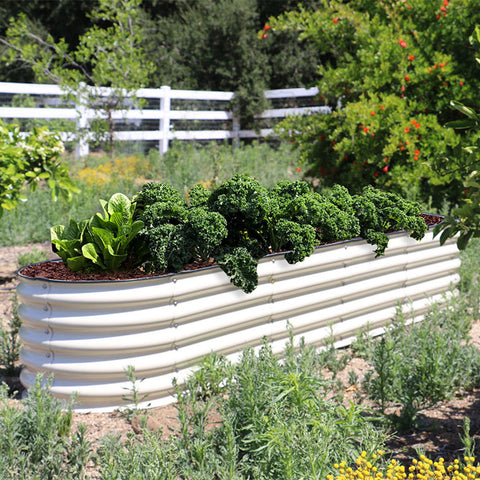 In this article, I will discuss why fencing is good for a raised garden bed and how to have a prosperous raised garden.
Set fence around raised garden bed
A fence around a raised garden bed is a good way to keep animals out. Rabbits, voles and mice may want to dig around your garden for food. Depending on where you live, you may even find some deer wanting to do the same thing.
If an animal enters your garden, it may cause great damage and completely destroy it. After you've spent all your time and money, you don't want this to happen. In addition to protection, the fence around the garden can make it look more attractive.
Here is a list of animals that could damage your garden:
Skunk
Rabbit
Deer
Squirrels
Raccoons
Chipmunk
Hamster
Groundhog
Most of the animals listed are small or short. If you just want to keep these small animals out, you need a fence about two to three feet high.
However, if you are dealing with tall deer that can jump over things, you need a fence about five to eight feet high to keep them out.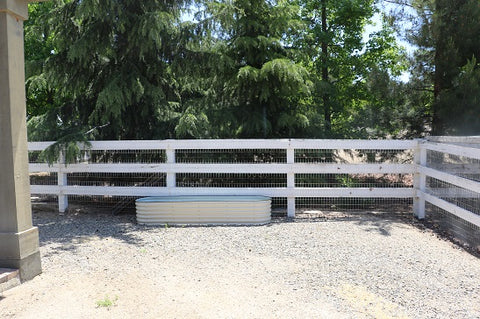 The type of fence you can place around a raised garden bed
You can use several fencing materials to fence your raised garden. All of these can keep animals out, so it depends on your favorite appearance and the maintenance you want to handle.
Wood: When you imagine a fence, you may think of a wooden fence. Wooden fences are the most common type of garden and backyard. You can choose a variety of wood, wood fence can be painted any color you want at any time.
Steel or aluminum: If you want a more rustic appearance, you can install steel or aluminum fences around the garden. You can leave the metal alone if you want, but it can also be painted according to your preference.
Vinyl: Vinyl fencing is always a good choice because it can last for years and looks great. Vinyl is also very affordable, making it a common choice.
In addition to material selection, you also need to choose a fence style that meets your aesthetic needs.
Here are some popular options:
picket fencing. A more traditional looking fence.
Roman fencing. There are final posts.
Gothic fencing. It is made of metal, similar to medieval architecture.
French Gothic fencing. A wooden fence with arrow shaped pickets.
Convex fencing. Made of arched panels.
Fence fencing. These have round plates with sharp tops.
Fence against wind
In addition to keeping animals out, small enclosures around the garden can also help protect against strong winds. A big storm with strong winds may upset your plants and cause problems.
Wind can also cause plants to pull and pull their roots, causing long-term damage.
The wind will cause the roots to be unable to take root in the soil, which will hinder their ability to absorb water. This problem will eventually lead to plant death.
If you have a fence around the garden, it will block a lot of wind, and your plants should be able to stay safely underground.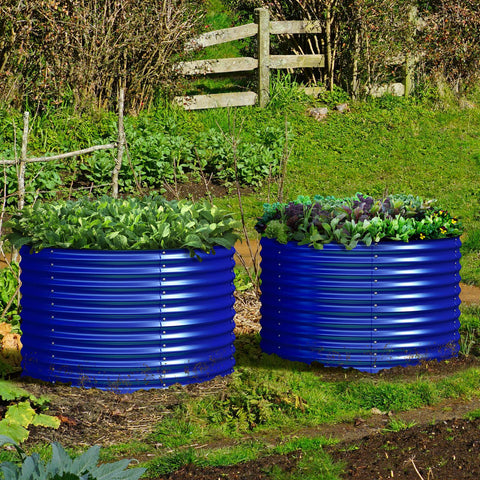 Conclusion
Fences can protect your garden in many ways. The main protection it will provide is to prevent animals from digging or eating plants in the garden. If you don't do anything to stop them, animals will destroy your garden.
Usually, a fence 2 to 3 feet high will do.
You can get wood, metal and vinyl fences that suit your preferences. The fence can not only prevent animals from entering, but also prevent strong winds from damaging the plants in the garden.