Exploring the Olle Raised Garden Bed
In modern urban living, an increasing number of people are seeking a closer connection with nature and creating green spaces in their own yards. As an important component, garden beds provide an ideal place for growing vegetables, flowers, and herbs. When it comes to choosing a garden bed, the Olle Raised Garden Bed stands out with its unique design and advanced features, setting it apart from traditional garden beds. This article will delve into the characteristics of the Olle Raised Garden Bed and explore its differences from other garden beds.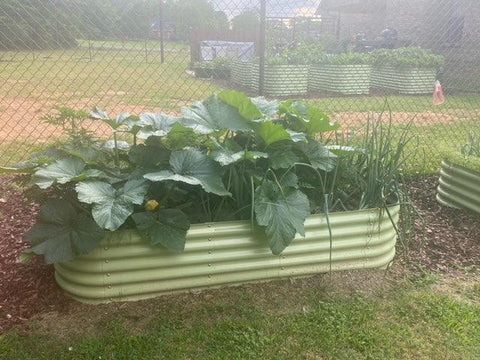 12-in-1 Combination
The Olle Raised Garden Bed features a unique 12-in-1 combination, allowing for the freedom to create garden beds of different shapes and sizes based on personal preferences and practical needs. This diversity makes the Olle Raised Garden Bed highly adaptable to different yard spaces and planting requirements, providing greater creative possibilities for garden design.
Bottomless Design
Unlike traditional garden beds, the Olle Raised Garden Bed adopts a bottomless design, allowing the soil to have full contact with the underlying earth, facilitating the exchange of water, nutrients, and oxygen. This design helps enhance plant growth and health while preventing water accumulation, reducing the risk of pests and diseases.
17-Inch and 32-Inch Heights
The Olle Raised Garden Bed offers two height options: 17 inches and 32 inches. This multi-height design takes into consideration the growth needs of different plants and the personal preferences of gardeners. Compared to most metal beds that are 12 inches or 15 inches tall or even lower, the 17-inch garden bed provides better drainage and root growth. The 32-inch height eliminates the need for bending over and reduces strain on the knees, while also preventing some small animals from invading the garden.
Excellent Customer Service
The Olle Raised Garden Bed comes with outstanding customer service. Whether it's product installation, maintenance, or inquiries, Olle provides professional support and assistance. Their customer service team is ready to answer any questions and resolve any issues that may arise. This high-quality after-sales service ensures a smooth user experience and increases trust and reputation in the Olle Raised Garden Bed.
Online Advanced Gardening Consultant
The Olle Raised Garden Bed also offers the service of an online advanced gardening consultant, allowing users to access professional gardening advice and guidance. Whether for beginners or experienced gardening enthusiasts, this personalized consultation service can help them choose suitable plants, develop planting plans, and solve any problems encountered in garden management. This thoughtful additional service makes using the Olle Raised Garden Bed more convenient and enjoyable.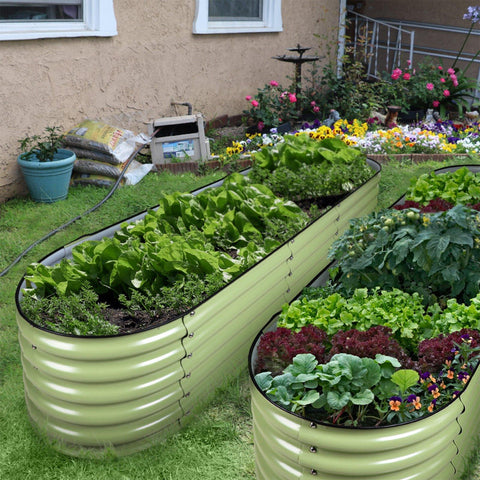 The Olle Metal Garden Bed adds functionality and aesthetics to your garden or outdoor space, allowing you to enjoy comfort and relaxation in your outdoor moments.