The raised garden bed garden design improves the growing conditions of the yard, making it almost perfect. These elevated planting areas offer many advantages, including creating customized growth conditions and higher yields per square foot. Whether you are planting vegetables, herbs or flowers, you will not be disappointed when you use the elevated garden bed design.
When you decide to try the raised garden bed design, you are moving towards better gardening. Although the effect of growing on the ground bed is good and the effect is good, you will find several advantages of embracing the raised garden bed. First, you can finally control the soil composition. You can customize the soil mixture in the elevated garden bed design to fully meet the crop's desire.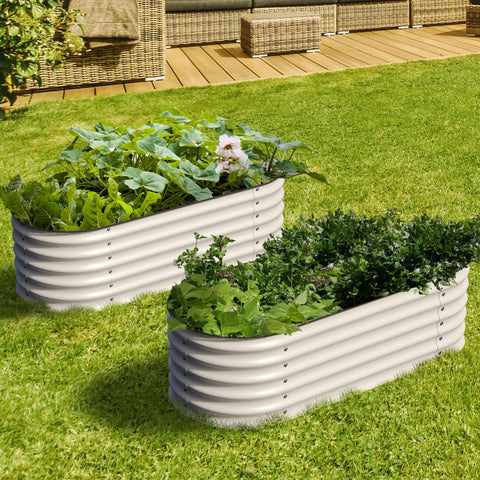 The raised garden bed garden design also allows you to avoid dealing with difficult native soil, which is a gift when the native mixture is hard clay or shale and difficult to dig. The soil in the raised garden beds drains better, which means that wet weather will not stop or rot the crops. In the raised garden bed, the soil warms earlier in spring, so you can start planting faster. This is especially useful in colder areas and where the sun shines on the soil in early spring.
Most of the raised garden bed garden designs have a clear path, which means that no one walks in the planting area, compacting the soil and bringing difficult times to the plant roots. When designing a raised garden bed, keep the path in mind. Make sure the path is wide enough for easy access using a wheelbarrow or garden cart. If the path is grass, you need to be able to mow in that space. Test run the mower to make sure you have enough space.
Gravel or formal brick roads keep feet and crops clean and free of mud. Choose these types of materials to ensure easy access to the garden regardless of the weather. These hardscape materials also release heat around plants during the growing season. Coverings or landscape fabrics provide a more affordable choice of path to help prevent muddy sidewalks.
The separate bed should be wide enough so that you can easily reach the center from both sides. A good rule of thumb is that if you can only enter from one side, you should have a bed 2 feet wide, and when you enter from both sides, you should have a bed 3 to 4 feet wide. Study the raised garden bed design, which can accommodate things such as grid or hoop to support the cold rack, bird net or row cover.
If you are fighting with ground squirrels or moles, please spread metal cloth or chicken shreds on the bottom of the raised garden bed to exclude these digging creatures. Add a low fence beside the bed to help rabbits keep away from crops.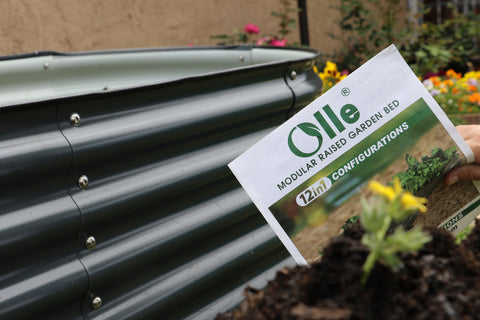 Raised garden bed material
There are no rules when designing a raised garden bed garden. Use your imagination to choose materials, textures and shapes that complement your landscape. But be realistic - an elaborate design with several beds requires much more work and maintenance than a few small beds placed side by side. No matter which design you choose, please solve it on paper first.
You can create your own garden bed by hand through design, but if you are too lazy to use your mind and do not want to operate it by yourself, which saves time and effort, you can also directly purchase Olegarden's 12in1 garden bed. There are 12 different ways to build it, and you can choose the appropriate size and shape according to the size of your garden. Ollegarden also has a variety of garden beds in different styles.
The raised garden bed makes gardening easy and the raised garden bed makes the garden last for several years.