Garden Bed Herb Garden: Adding Interest to Things
Having a garden bed herb garden can add a touch of interest to our busy urban lives. Herb gardens not only provide fresh herbs for cooking, but also allow us to experience the beauty of nature and the vibrant greenery it offers.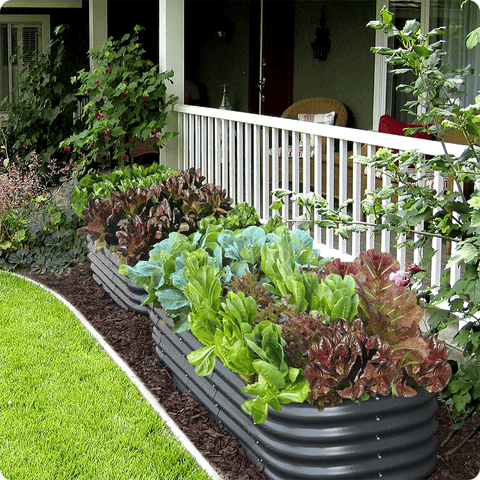 Firstly, cultivating a herb garden is a simple and enjoyable activity. You don't need a large space; a small garden bed is sufficient. You can choose from a variety of herbs such as rosemary, basil, mint, and more. Each herb has its own unique aroma and flavor, tempting us to try them all. The process of growing herbs is also straightforward—just select suitable soil, provide adequate sunlight and water, and soon you'll see lush herb seedlings sprouting.

Secondly, a herb garden adds more possibilities to our culinary endeavors. Adding fresh herbs to our cooking brings unique flavors and aromas to dishes. Whether it's stir-fries, grilled meats, or salads, you can pluck some herbs from your garden bed to season your dishes. Moreover, homegrown herbs are free from additives, making them healthier and safer to consume. The satisfaction and pride of tasting the deliciousness that comes from herbs you've personally cultivated is unparalleled.

Lastly, a garden bed herb garden provides an opportunity for us to connect with nature. In the midst of urban living, we often overlook the presence of nature. However, while tending to herb plants, we can touch the soil, feel the warmth of the sun, and experience gentle breezes, establishing a special connection with the plants. Daily interactions with herb leaves and observing their growth changes allow us to discover the mysteries of nature and the vitality of life. This closeness to nature brings about a sense of tranquility and peace, alleviating the pressures and anxieties of everyday life.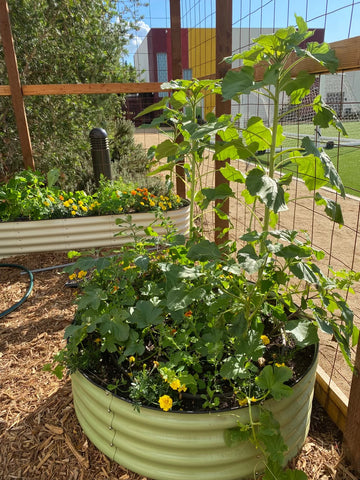 In conclusion, a garden bed herb garden adds a touch of interest to our lives. It not only provides fresh herbs for cooking but also allows us to experience the joy of connecting with nature. Through cultivating herbs, we can find our own oasis amidst the hustle and bustle of the city, making our lives more vibrant and diverse. Whether it's for culinary delights or spiritual satisfaction, a garden bed herb garden is a worthwhile endeavor. Let us get our hands dirty and fill our lives with the fragrance of herbs and the beauty of nature!