Knowledge from Olle Garden Bed: Winter Flowering Plants
Winter flowering plants add rich color to the barren garden landscape. When other plants do not grow, colorful winter flowering plants continue to bring vitality to the garden. Many types of perennial flowers, annual flowers, bulbs and flowering shrubs survive in winter and continue to produce flowers of various colors. The following content also has some reference value for raised garden beds.
Some late bloomers finish flowering in autumn, and winter flowers will keep their color in your garden. Planting along the border, mixing flower beds, driveways or planters on the terrace or deck, will keep your garden alive throughout the winter. You can enjoy the winter flowers in blue, yellow, orange, pink, purple, red and white colors. Of course, you can also plant evergreen shrubs to add green to the winter landscape.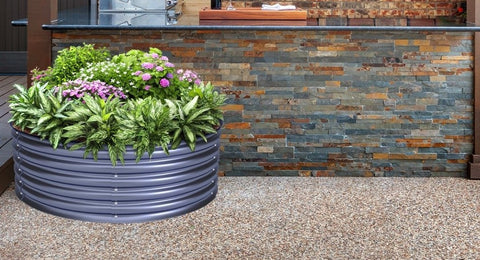 This is a guide to finding the best winter flowers for your garden. If you choose properly, there will be plants growing in winter in your front or back yard, which will bloom between November and March.
Where to plant winter flowers
You can plant winter flowering plants in many climates, even in cold regions. Although it is easier to find plants that survive in winter in warm areas, there are many cold resistant plants to choose from. There are several things to keep in mind when choosing the flowers that are most suitable for winter growth.
First, you should check the USDA area where you live. Some types of winter plants may die in extreme cold. Or some flowering plants grow as annuals in northern states, but are perennial in warm regions.
Secondly, you should consider how much light a plant needs to bloom Some winter knickers need plenty of sunshine. In some cases, you need to plant bulbs or shrubs underground long before winter comes, so that the roots have time to establish themselves.
Anticipate when flowering plants will bloom in winter
The time when cold tolerant flowering plants begin to bloom depends on the type of flowers, climate and sunlight. For example, as the snow melts, some flexible bulb plants begin to bloom at the end of winter. Some temperate perennials bloom throughout the winter.
You may need to wait until February or March to flower on winter plants in cold regions. In areas with mild winter, you can see the first flower in December or January.
If you plant winter flowering annuals, you may need to plant them in late summer or early autumn to enjoy the flowers in winter. It is also good to remember that some bulbs that bloom in winter need a cold current to bloom.
Winter flowers – plants that bloom in winter
Winter pansy (viola)
Winter flowering pansies are some of the best outdoor winter plants because their colorful flowers bloom in winter. Corydalis tricolor is a hardy plant, which can produce spectacular winter flowers in yellow, dark purple and orange. There are even pansies with black flowers. For the cold resistant flowering pansies, choose the violet variety, and they will blossom in mild winter.
Because of their cold tolerance, the winter pansies are also called pansies.
In order to obtain the amazing autumn and winter colors, Viola tricolor is planted as an annual plant in the cold climate. Corydalis tricolor is an excellent winter plant growing in flower pots or on the outdoor ground.
The best time to plant pansy is September. You may flower in autumn, sometimes in November and December. Then, the delightful flowers will be displayed in the early spring.
Low growing garden pansies thrive in the lower temperatures of USDA Zones 4 to 7.
Christmas Rose (Niger Rose)
Christmas roses bloom in the winter around the end of December. Cup-shaped flowers are 3 inches (8 cm) wide and grow at the end of long stems. As an evergreen perennial plant, the Christmas rose will come alive when the weather becomes cool. Christmas roses are ideal winter perennials, suitable for growing in full to partial shade.
Christmas roses grow best on shady borders, under shrubs, or in mixed beds. Christmas rose is also an excellent shade ground cover plant and flowerpot flowering plant in winter.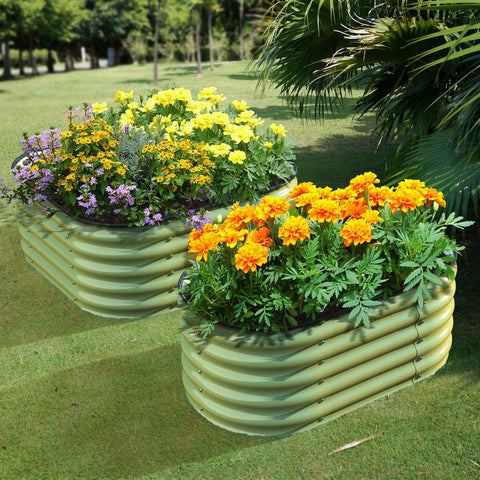 Christmas roses thrive in USDA Zones 3 to 8.
Helleborusxhybrid
The Lenten Rose, also known as the Winter Rose, is a clustered perennial plant that blooms in the middle or end of winter and early spring. The winter flowers produced by the Lenten rose are red, yellow, white, pink and purple. In a cold climate, this Helleborus hybrid may begin to blossom in spring, about in the Lenten period.
Lenten rose is a winter plant, which grows best in the shade under shrubs or trees. This kind of spreading plant is also suitable for ground covering. Its evergreen leaves add green to the bare ground in winter.
The roses of the Lenten Period thrive in the 3 to 8 districts of the United States Department of Agriculture.
Eranthishyemalis in winter
In winter, aconite flowers at the end of winter. It has small bright yellow flowers that look like buttercups. As a cold resistant plant, aconite usually pushes flowers when there is still snow on the ground in winter. Small winter acorns grow to 6 inches (15 centimeters) tall, and their green leaves appear after flowering in winter.
Monkshood is a perennial flower, which should be planted in autumn. In order to bloom year after year, even if its growth is dormant in spring, the ground needs to be continuously wet. In winter, aconite dies in spring and returns to its roots.
Monkshood grows in 3 to 7 areas of the United States Department of Agriculture in winter.
English primrose (primrose)
English primrose is a semi evergreen flowering plant, which grows fragrant yellow flowers from the end of winter to mid spring. As a low growth flowering plant, English primrose is very suitable for colorful ground cover in winter. The pale yellow round flower has a golden center.
English evening primrose is a cold resistant winter plant. It grows best in some cool or sunny places in cool summer. At the border, plant hardy English evening primrose plants in mixed flower beds or rock gardens. Primulas are also suitable for growing in outdoor pots as winter plants.
The British evening primrose thrives in the 4-8 areas of the United States Department of Agriculture.
Winter jasmine
The winter jasmine is a kind of shrub. It blooms in winter. The beautiful star yellow flowers grow on the long hanging branches. Slender vine branches bloom in late winter or early spring. In winter, jasmine flowers grow about 4 feet (1.2 meters) high and vines can reach 15 feet (4.5 meters).
Winter jasmine is native to China. Its name means "the flower that welcomes spring". Winter jasmine is a vine that blooms in winter, and its flowering time is from November to March.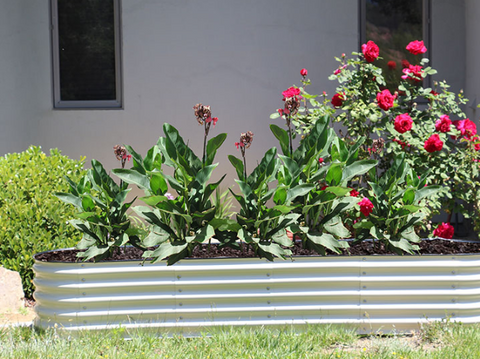 Winter jasmine thrives in USDA Zones 6-9.
Camellia japonica (Camellia japonica)
The hardy Japanese camellia plant has amazing winter flowers, which are single, double or peony like. The hybrid camellia has a spectacular flower display in late winter or early spring. According to the variety of camellia, the size of flowering in winter is between 1.5 inches and 5 inches (4 cm – 12 cm).
Camellia is also known as Winter Rose because of its amazing flowers. The service life of pink, red and multi-color flowers can be as long as five months, depending on the climate and varieties.
Before choosing which winter shrub to plant in the backyard, please check its cold resistance. The varieties flowering at the end of winter include "powder blusher in April", "memory in April", "Korean fire" and "pink icicle".
Camellia japonica flowering shrubs are hardy to USDA Zones 6 to 9.
In addition, there are Lonicera fragrantissima and Erica × Darleyensis), Pierisjaponica, witch hazel, clematis, snowdrop