Metal Garden Bed: Diversity's Beauty or Singular Delight?
Among gardening enthusiasts, there has long been a debate over whether it is better to cultivate multiple plant varieties or focus on a single plant species in a metal garden bed. One camp believes that planting a diverse range of flora brings visual richness and ecological balance, while the other advocates for a singular plant to achieve a cohesive landscape. This article will explore the advantages and disadvantages of growing multiple plant species versus a single plant in a metal garden bed from aesthetic, ecological, and management perspectives, aiming to find a balance.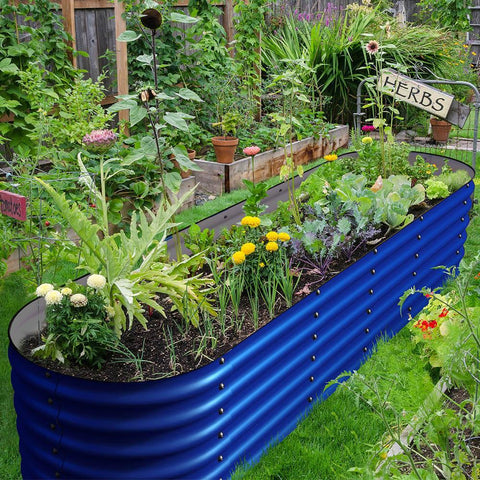 1.Aesthetic Perspective:
Planting multiple species can create a vibrant and visually appealing landscape. The intertwining of various flowers and plants produces a splendid array of colors and layers, offering a delightful visual experience. Different plant types exhibit distinct characteristics in terms of flowering periods, leaf colors, and plant forms, complementing each other and infusing the metal garden bed with vitality. Moreover, a diverse selection of plants can attract more insects, birds, and other wildlife, adding an ecological atmosphere to the garden.
However, cultivating a single plant also possesses its unique qualities. By choosing different varieties of the same plant, a unified and distinctive landscape can be created. For instance, planting various colors and sizes of the same flower species in a metal garden bed can form a romantic sea of colors. This approach emphasizes overall harmony and unity, providing a sense of stability and comfort.
 2.Ecological Perspective:
Planting multiple species contributes to the establishment of a rich ecosystem. The interactions and dependencies among different plants provide more food sources and habitats, attracting a greater diversity of insects and small animals. This ecological diversity helps maintain balance and promotes the reproduction of beneficial organisms while facilitating the functioning of ecological processes. Furthermore, growing multiple plant species in a metal garden bed can reduce the occurrence of pests and diseases, as their transmission between different plants is relatively limited.
However, cultivating a single plant also has its advantages from an ecological perspective. The uniformity of growth requirements among plants of the same species enables more precise environmental control and management. Similar plant species have similar watering, fertilizing, and pruning needs, making it easier to maintain a consistent care routine. Additionally, for plants with specific requirements, such as moss or desert plants, cultivating a single species provides a more suitable growth environment, ensuring their healthy development.
 3.Management Perspective:
Growing multiple plant species requires more management and maintenance work. Each plant has varying growth rates, water and nutrient requirements, necessitating careful management to meet their specific needs. Moreover, diverse plantings may lead to competition and shading among plants, increasing the complexity of maintenance tasks.
In contrast, cultivating a single plant is simpler and more convenient. Due to the similarity among plants, management becomes more consistent and efficient. This is a preferable choice for those with limited time or less horticultural expertise.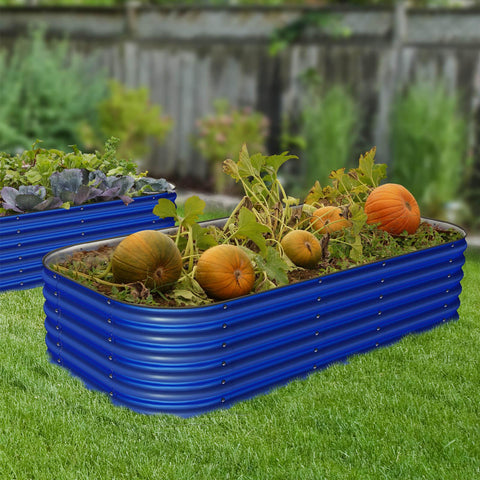 Planting multiple species brings visual richness and ecological balance, while a single plant focus pursues a consistent landscape and streamlined management. In a metal garden bed, the choice of planting method can depend on personal preferences, available time, and gardening experience. A compromise can be achieved by planting a variety of species in one part of the metal garden bed while focusing on a single plant in another, striking a balance between aesthetics and convenience. Regardless of the choice between diversity and singularity, the key lies in providing plants with ample care and attention, allowing them to flourish and showcase their unique beauty in the metal garden bed.