Olle Metal Garden Bed Introduction
Elegant and Stylish
The Olle Metal Garden Bed is designed with an elegant and stylish look that makes it suitable for any outdoor space. Whether you have a small balcony or a large garden, this garden bed will give your outdoor area a touch of sophistication and glamour. The metal material used to create the garden bed is durable, weather-resistant and easy to maintain, ensuring that your garden bed will last for many seasons to come.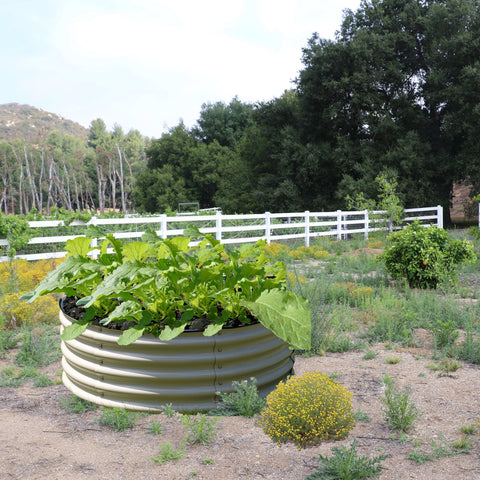 Versatile Design
The Olle Metal Garden Bed comes in different styles, giving you the versatility to choose the perfect design to match your outdoor area. Whether you prefer a modern and minimalist look, or a more traditional and rustic design, this garden bed has got you covered. Each style offers a unique and attractive look that is sure to complement your outdoor area perfectly.
Convenient and Practical
The Olle Metal Garden Bed is designed with convenience and practicality in mind. The raised design of the garden bed allows you to plant your favorite flowers, herbs and vegetables without having to bend down, making gardening more comfortable and enjoyable. The garden bed is also easy to assemble and disassemble, making it a great choice for those who love to change up their outdoor area frequently.
High-Quality Construction
The Olle Metal Garden Bed is made with high-quality materials and construction, ensuring that your garden bed will last for many seasons to come. The metal frame is sturdy and robust, while the powder-coated finish provides a smooth and weather-resistant surface. The garden bed is also designed with safety in mind, featuring rounded corners and edges that reduce the risk of injury or damage.
At Olle we pride ourselves on using the best materials and offering a great long-term host of garden products across the US. Our friendly staff is always available to assist you in any way or answering a variety of gardening questions. Having a Senior Garden Consultant on staff has been great value for our customers to ask quick questions and improve their garden production.
We are committed to the garden business not just selling products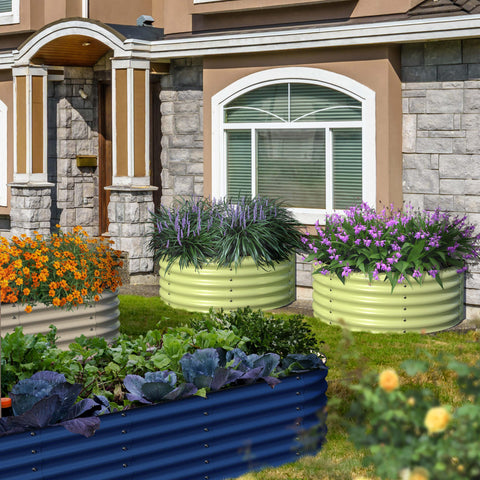 Perfect for Any Occasion
Whether you are looking to create a stunning outdoor space for entertaining guests, or simply want to grow your own herbs and vegetables, the Olle Metal Garden Bed is the perfect choice. With its elegant design and versatile style, this garden bed is perfect for any outdoor area and any occasion. So why wait? Get your Olle Metal Garden Bed today and start enjoying your beautiful outdoor space!