Raised Garden Beds - A Useful Alternative To Traditional Row Gardening
Raised garden beds are within reach of those facing mobility difficulties or limited garden space.
Gardening is a hobby. For many people, it has become a lifelong passion. Communicating with nature in this way usually requires a lot of hand and knee time, but traditional gardening can be a challenge when it is difficult to move due to disease, injury or age.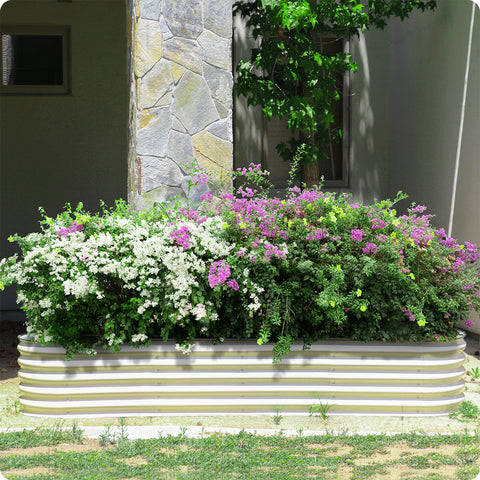 Fortunately, gardening is adaptable and can be practiced anywhere from open spaces to simple flower pots. The basic needs for soil, sunlight and water do not necessarily require hard work or movement. The raised garden bed, usually 12 "- 24" high open bottom planting box, is a popular solution to reduce the bending and kneeling posture related to gardening, but many benefits of gardening with a raised garden bed can be further improved. A few inches or feet from the ground, you can easily enter the garden using metal, recycled tables, sawhorses, garden benches, or cinder blocks. The raised garden bed can be adjusted according to personal needs or available space to make gardening within reach again.
A raised garden bed is similar to any raised garden bed. The soil depth should be at least 8 "- 12", with good drainage and strong walls. Once these criteria are met, the design can be adjusted to meet the needs of any gardener. The bed height is 24 "- 30", suitable for wheelchair access. For those with back problems or difficulty bending, a higher bed can relieve gardening stress. In most cases, the maximum width should not exceed two feet to facilitate access to plants, so that the width of the bed entering from both sides does not exceed four feet. The structure shall be firm, stable and resistant to toppling. Unlike the traditional raised garden bed, the raised garden bed is not open. In this regard, raised garden beds must be drilled to allow drainage and may be lined with barrier fabrics to retain the soil.
The raised garden bed is easy to access the plants, but it is also important that the bed itself is easy to access. Select a location with flat ground and no clutter on all sides. When the raised garden bed is placed on the deck or terrace, it can be accessed more easily. Regardless of the location, make sure that drainage does not cause water to accumulate and that there is sufficient sunlight to grow the planned crop.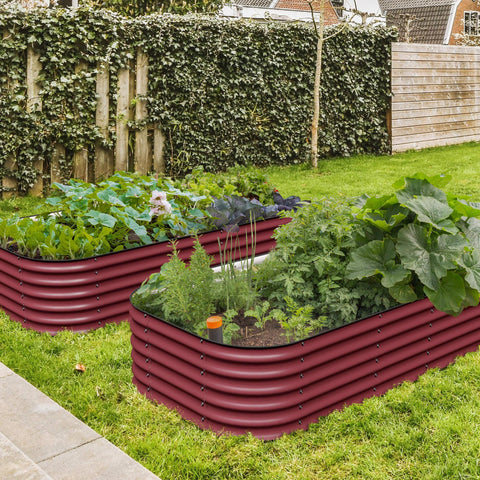 Choosing the right tools can also simplify the process of caring for plants. Consider using "wand" type spray, easy to grasp tools and extension range accessories to reduce the need for over stretching. Make sure that all tools are stored in a convenient location and that hoses are retractable so that they do not get in the way when not in use.
The construction of a raised garden bed is not only valuable for people with limited mobility. The portability of these beds also makes them a good solution for situations where yard space is limited or traditional gardening conditions are limited. Like the traditional raised garden bed, the raised garden bed also allows growers to provide ideal soil and location without expensive landscape development.
For lifelong gardeners or art novices, raised garden beds can be a useful alternative to traditional row gardening.