The 10 Best Vegetables to Grow in Garden Bed for Beginner Gardeners
If you're new to gardening, sowing vegetables directly is a great place to start. These are vegetable seeds that you can sow directly into your outdoor
garden bed
! From delicious salad vegetables to abundant summer squash, there are plenty of satisfying crops grown in your relaxing garden bed.
Read on for 10 easy straight-sown vegetable tips for beginner gardeners. All of them are easy to grow in sunny and well-drained areas, and these are suitable for growing in
raised garden beds
. Choose some favorite foods for your garden and get ready to harvest homegrown produce!
Looseleaf lettuce
With very little care, loose leaf lettuce is abundant – even in containers. You also won't wait long to get your first crop: most varieties ripen in just 45-50 days. Lettuce prefers the cool weather of early spring, so grow as long as the soil is viable. To keep serving crisp salad vegetables, replant every other week until the temperature reaches above 70°F. You can plant again in late summer when the temperature drops and admire the fresh leaves in autumn.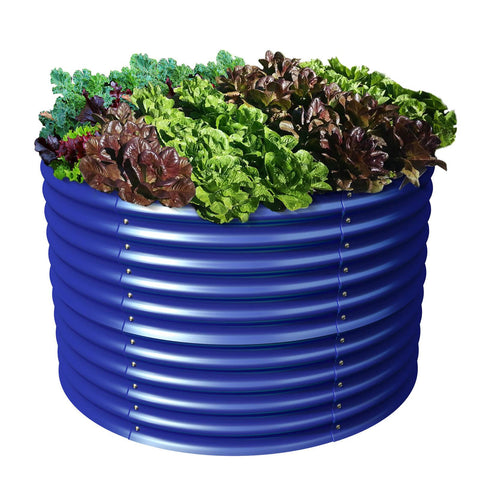 Bush beans
You don't need a lot of gardening experience to grow lots of fresh, crunchy bush beans. Unlike climbing pole beans, bush bean plants are compact and grow up to two feet tall or less – meaning you can grow them in patio containers! Sow this warm season favorite after all the dangers of frost have passed. For a continuous supply of pulses, new crops are sown every two weeks until midsummer.
Radishes
21 days after germination, you can harvest delicious radishes that are different from supermarkets. Radish is one of the fastest and easiest vegetables to grow, making it a satisfying choice for new gardeners. They are also great for containers. Radishes are a cool-season crop that should be sown in early spring or late summer to grow fall crops. The trick is to pick these fast-growing people before they pass their peak. What is the best way to determine the correct harvest time? Pull one to do a taste test!
Cucumber
Sun-loving cucumbers are a staple of summer gardens and require little attention from you. Just make sure to plant them in warm soil, when there is no longer a danger of frost. Space-saving bush cucumber varieties can grow in containers without support, while grape varieties are more massive and benefit from the support of trellis or fences. Note: Cucumber plants are very thirsty, so water them on the soil line.
Pea
An early spring favorite, freshly picked peas are tender, sweet and easy to grow! There are three types of peas, giving you a variety of options: garden shelled peas, peas or snow peas. Plants thrive in cooler weather, so you should sow seeds in your garden about a month before the average last frost date in your area. Whether you grow climbing varieties or shrub varieties, all peas grow best with support. Make sure to set up trellis for climbing peas before planting.
Summer pumpkin
Summer pumpkins are super prolific and come in a wide variety of interesting colors and shapes, from classic green zucchini to yellow crooked necks and round pie fried fruits. Planted in early summer, prepare for a delicious supply throughout the season. Pumpkins need more room to grow than the other vegetables on this list: sow about 3 feet of seeds in the garden. These plants are high in water, so be sure to stay well hydrated. Pumpkin is best eaten when the skin is shiny!
Kale
Leafy kale is a popular first-season crop because it's low-maintenance, hardy, and nutritious. The multifunctional green can tolerate frost – in fact, after the plant experiences the first frost, it tastes even sweeter! Sow kale seeds in early spring or fall and start harvesting after the plant has 10–12 leaves per plant.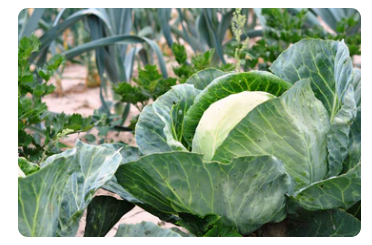 Turnip
Radishes grow quickly, are easy to use in containers, and are an excellent cool-season crop for aspiring green thumbs. Bonus: You can eat roots and leaves! Radish seeds are sown in loose soil that works well, allowing them to reach their full shape and size. Within a few months, you can eat the crispy root raw or cooked.
Scallions
Also known as green onions, green onions are easy to grow in your own backyard. Green onions prefer cool weather and should be sown in early spring or autumn. If you live in a frost-free southern region, you can grow green onions all winter! Both the stem and bulb of green onions are edible and can add a delicious mild onion flavor to almost any dish.
Arugula
We couldn't have completed this list of beginner-friendly vegetables without including arugula! This slightly peppery salad star grows rapidly from seed – ready to be harvested in just three weeks. Although arugula prefers spring and autumn weather, it tolerates warmer temperatures more than other green vegetables. In hot weather, apply mulch around the plant to keep the roots cool.