The Benefits of Elevated Garden Beds and How to Choose A Suitable Garden Bed for You
Garden Style
Container
The container gardening is low technology. You can use any pots or containers of different sizes. The container can also be placed on the terrace, lane or directly on the grass.
Vertical Container
Vertical container is an excellent choice for small spaces. If you have no horizontal and flat ground space, they are also useful. You often see vertical containers on the fence, walls or balconies.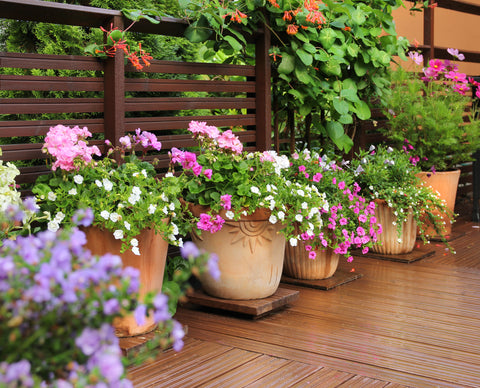 Trapezoidal Raised Bed
If you have a tilted land, the terrace viaduct is a good choice. If you have no horizontal and flat ground space, you can also consider this type of garden.
Underground Raised Bed
If you have enough horizontal and peaceful ground space, consider this option. You also need to be able to put the shovel at least 6 inches underground. Another decisive factor for building an underground viaduct is whether your soil is safe for heavy metals.
Combined High Bed
The raised bed looks similar to the raised bed. If you have a horizontal and peaceful ground space, they are very good and can dig at least 6 inches underground. If you know that your soil is not safe for heavy metals, it is wise to build on the ground. If you like to skip the test together, then you will not make an error with a combined viaduct bed
It will be found that these common sizes are 4 feet and 6 feet long. Most of the raised beds are 4 feet wide, so you can reach the center of the bed from any side without going into it.
We decided to use an raised bed for our first vegetable garden. In the rest of this article, we will focus on the benefits and disadvantages of this route.
What is the benefits and disadvantages of raised garden beds?
Benefit
Position

: Put them on concrete, grassland, turf, and any place where you can get 6-8 hours of sunlight
Accessability

: very suitable for the elderly or people who are inconvenient to move. The higher growth surface means you don't need to squat to reduce knee pain or back tension.
Soil control

: Fill in any soil mixture that is beneficial to your planting area you want
Weed control

: By adding thick cardboard to the bottom of the bed to prevent the growth of weeds and grass.
Good drainage

: The soil is higher than the surrounding areas, so it can effectively drain. This is especially useful when you get a lot of rainfall in a season.
The soil contains

: you need light, fluffy, and uninteresting soil. You also want to ensure the safety of seedlings. The raised bed can prevent dogs, children and people from stepping on your plants.
More food

: Compared with the surrounding soil, the raised bed heated faster, so you can plant it earlier. Having a closed planting area means that there are more food in smaller space.
Shortcoming
More water

: more water may be needed because they drain well. In the warm month, the water evaporates faster. Remember, you want to maintain a 1 -inch water level or even 2 -inch water level per week in a hot month. Many people will use irrigation systems to help automatically water.
High cost

: The size and quantity of the cost of the material, the size and quantity of the bed. If you have no tools to cut the raw materials and connect them in the way you want, then renting or buying a new one may be expensive.
More time

: Materials and tools needed to determine materials and obtaining raised beds need a lot of time. Then, you must also consider the construction time.
Wood deterioration

: If you decide to use wood, it will deteriorate over time (replacement every 5 years). Over time, the water or heavy soil in the bed will destroy the structure.
Worm invasion

: If you choose wood, there is a risk of termites and ants.
Building VS Buy your raised garden bed
Now you have decided all the benefits of the raised garden bed exceeding the shortcomings. Now let's consider whether you build or buy an raised garden bed.
Architectural option
You can creatively design something that suits your growth space. This requires some time planning and assume that you have all the tools you want to build, which is a good choice.
You can use many different architectural materials to make your raised bed. We will focus on some common ones below.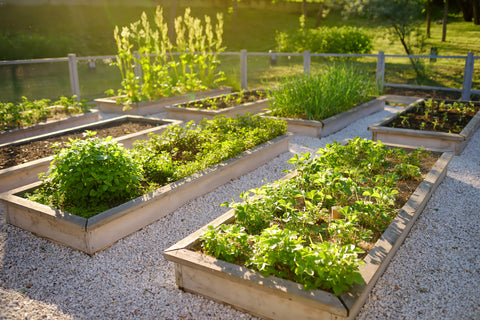 Wood is the most common. It is easy to buy in the local hypermarket, and they even chopped it for you.
You need to use natural anti -corruption and unprocessed wood to make raised beds. We have seen advice to use locusting, black walnuts, cypress, Ossech orange, red cedar, mahogany or white oak.
Below is an example of a cold -rolled galvanized steel raised bed.
We like the design of this raised bed, a simple combination bed and durability.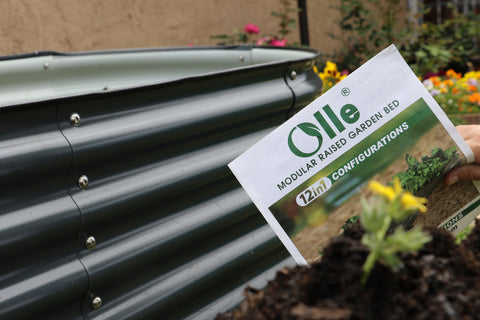 Q: What do beds do, will they rust?
6 -in -1 and round high beds are made of cold -rolled galvanized steel, and metal coatings are composed of aluminum and zinc. It is the same as the material for roof, drainage ditch and water drop pipe.
In the direct comparison of the standard galvanized coating, ALUZINC's performance in rust and corrosion resistance is 2-6 times better.
With wooden raised beds, your wood will eventually rot. Similarly, these beds will eventually rust, but it takes many years before this situation. Our beds have been used since 2007, and there are very few signs of corrosion (if so).
If you keep the soil freely drainage, pH neutrality, and not using fresh chicken manure, your OLLE bed can be used for many years.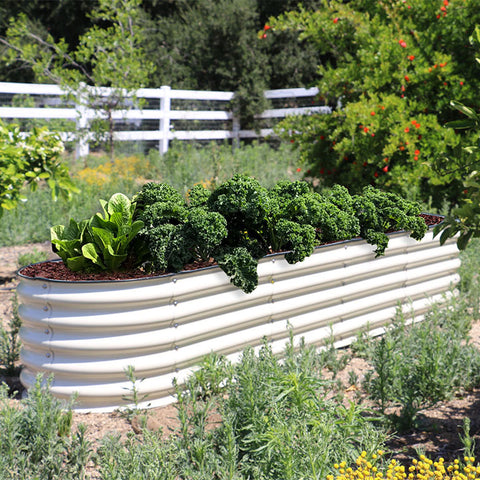 Steel: ALUZINC Steel AZ150, is widely used in Australia in Australia, water drop pipes, fascia and water tanks
Galvanized: zinc and aluminum mixture.
Powder paint: The coating has been tested according to AS/NZ4020. According to SDS, the product is classified as non -dangerous goods.
Final Idea
Obviously, we agree to build an raised garden bed in our first vegetable garden. Although there are many things that need to be considered, such as style, materials and budgets, in the end, you need to take risks to do it.
We bought four Olle garden bed because we don't want to experience the process of our own construction. These metal beds look easy to assemble and look fashionable. The most important thing is that they are very strong! Only time will prove how long they can last as they promise.
In the end, the children ran around in our yard. We felt that the Olle bed was safe without rough edges.