The Perfect Soil Formula For Gardening With Raised Garden Beds
Plan to build your raised vegetable garden? Using a raised garden bed can be overwhelming, so in order to make the most of the growing season, you need to consider which soil to put into the raised garden bed. The soil in the garden is not enough to grow different crops. You must use different soil mixtures to ensure higher yields.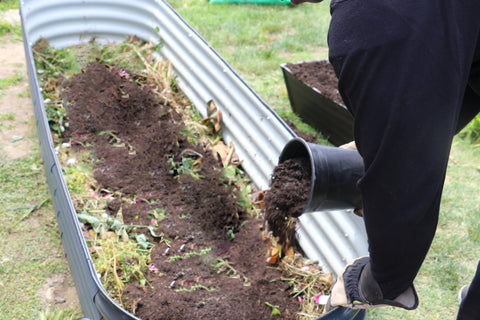 Classic 3-component soil mixture
You can always buy packaged soil mixes, but if you fill a few raised garden beds, you will immediately run out of your savings. Buying soil mixtures in bulk and mixing them yourself is the best way to save garden soil costs and ensure a healthy and prosperous garden throughout the growing season. Here are our best recommendations for soil formulation:
You will need to:
1/3 vermiculite
1/3 Sphagnum
1/3 Various organic composts
This recipe is most suitable for small raised garden beds. For large raised garden beds, adjust the amount of vermiculite and peat to one fourth of each; The rest is organic compost. You can use perlite or coconut shell as a substitute for vermiculite.
Rich mix
You will need to:
1/3 topsoil
1/3 organic compost
1/3 Various organic composts (chicken manure, home-made compost and/or worm castings - you can use outdoor compost bins to help you)
Perfect integration
You will need to:
5 bags of peat moss
3 bags of organic compost
4 bags of worm castings
3 bags&zero width space; Organic chicken manure
2 bags of organic vermiculite
3-6 lb nitrophospholipid
1-2 pounds kelp powder 3-6 pounds oyster shell powder
2-4 lbs general fertilizer
If possible, mix all ingredients on a large tarpaulin before filling the bed. This helps avoid pockets of peat, dung or other ingredients. This recipe is enough to fill a 4'X8'X1 raised garden bed.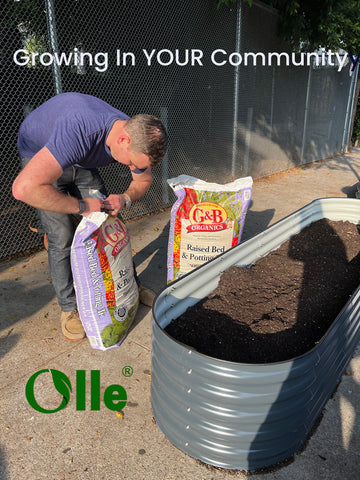 Tips for filling raised garden beds with soil mixtures
Fill more than 1 raised garden bed? Buy soil in bulk at your local landscaping store to save more money
Use a soil calculator to determine how many bags of soil are needed for a raised garden bed based on its size
Soil volume varies by source, so please estimate the soil you need according to the soil calculator
Failure to obtain high-quality topsoil? Use 50-50 mix of soilless growth media or potted soil and compost
Sphagnum should not account for more than 20% of the total mixture
The acidity of the material should be considered as some are not suitable for planting certain crops. For example, peat moss is slightly acidic and is not the best growth medium for growing vegetables
Most plants thrive in moderate temperatures between 60 and 70 degrees Fahrenheit.
Keep the soil moist until the seeds germinate and the seedlings show their true leaves.
Cover newly planted areas with shading nets to protect germinated seeds or seedlings from elements until they are established
Use granular general organic fertilizer in the season to enrich the soil of the raised garden bed
Provide healthy soil for your raised garden bed
In raised garden beds, it is important to keep the soil healthy. Remember that the soil in the yard is too thick for a raised garden bed or flower pot. You can keep the soil healthy by avoiding compaction, deep excavation, and covering the soil.
We began to create a beautiful and diversified garden with our durable raised garden bed. Choose from our ecological gardener raised garden beds, raised and layered.