Tips and Techniques of Raised Bed Gardening in Cold Season
Gardening skills of raised garden bed

Now is the best time to talk about all the information you need to know about raised garden bed, because the cold season is coming!

Gardening in the cold season can be tricky. Not all plants are suitable for cold weather, but also in warm seasons.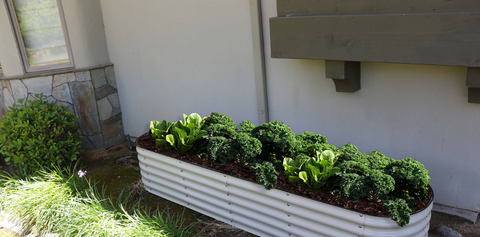 In cold seasons, perennial shrubs and evergreen trees are the best choice. Check out these useful raised bed gardening tips to help you keep your plants beautiful in the cold season.

1. Cover your plants

If you want to put plants (such as vegetables) outdoors, cover them as much as possible. You can use the greenhouse, and you can DIY or buy it online.

Another option is to cover it with white spun fabric, which will protect your plants from frost on cold days and throughout the season. Covering your plants will protect your hardy plants and keep them alive longer.

Remember that plants in containers are more susceptible to cold weather than underground plants.

2. Keep the plants you want to live indoors

If you have indoor plants that hope to keep alive in winter, please keep them indoors. Most of the time, tropical plants are the ones you should stay indoors. Plants growing in warm climates must be kept in your house to protect them.

With this hint, these indoor plants will continue to survive and should flourish at the end of the cold season. If you bring plants before the beginning of the cold season, the plants will continue to bloom early in the winter.

3. Pay attention to your USDA cold resistant area

Raised bed gardening in winter is crucial - you need to know about cold resistant areas and use cold resistant plants, at least two of which are colder than your area.

For example, if you are in Zone 7, you should consider planting plants that are hardy to Zone 5. This is not necessary, but it can be very helpful in winter gardening.

4. Do not use terra cotta for container gardening in winter

One tip is that you should not use terra cotta pots for container gardening in winter. The terra cotta container will crack during freezing and thawing.

You can consider using containers made of fiberglass, stone, concrete, metal, thick plastic, or log. Don't forget to add drain holes at the bottom and lift these containers off the ground as much as possible to avoid freezing.

5. Use evergreen plants

When looking after winter gardens, this does not mean that you must look after actively growing plants. You can use evergreen trees to make your container gardening look fresh and more energetic.

To add a festive feel, you can add pine cones and evergreen branches. Don't forget to spray anti desiccant to keep your plants fresh throughout the season.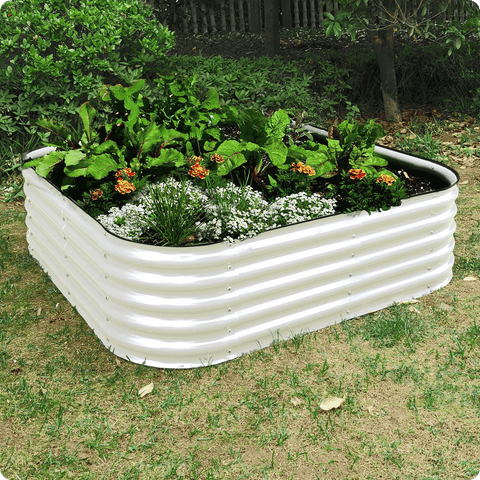 6. Prepare for frost

It is important to note the expected frost date in your area, especially the first day. This is important because you need to stop adding fertilizer to the raised garden bed at least 1 1/2 to 2 months before the first frost, especially perennial plants in the garden.

Doing so will stop growing for a while and make the plant soft in the cold season. Keeping this way will make it difficult for plants to survive in cold weather and may eventually die.

7. Understand "freezing"

Speaking of freezing, you need to know the three levels of freezing of plants. A slight freezing of 29 ° to 32 ° may affect and kill young plants. In this temperature range, vegetation can survive.

Moderate freezing at 25 ° to 28 ° can be very difficult for tender and semi cold tolerant plants. Serious damage is likely to occur.

Finally, severe freezing at 25 ° or colder is likely to kill most plants, leaving only hardy plants alive.

8. Replanting

Replant perennial plants planted in small garden beds. In cold days, plants in smaller garden beds tend to absorb more freezing temperatures and may kill plants.

What you can do is replant perennial plants on the garden bed, or take them indoors if possible.

9. Use cold resistant perennial plants

Some of the hardy perennials you can use are coral bells, tobacco bushes, ivy or sheep ears. In order to make your garden more colorful even in extreme temperatures, you can try to plant pony tolerant perennial plants.

You can choose from different kinds of colorful plants, and even add textures with leafy and grass plants. Use hardy perennials, which can survive in at least two areas colder than your area.

10. Decorate the garden with the almanac of love cold

If you want to add decoration to your garden and bring more texture and shape, you can add cold loving annual plants, such as flowering cabbage, sage, flax and kale.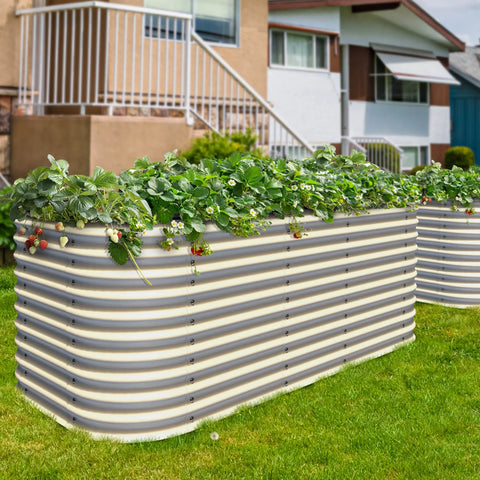 Although some annual plants may only survive the first frost, when they are covered with snow, they will look great and add sculptural design to your garden.