Tips from Olle Garden Bed: 5 Things You Should Do in the Garden This November
As winter approaches, your crops will show signs of slow growth due to lack of sunlight and low temperature, but there are still many gardening tasks to do this month. In other words, when you work in the garden in November, you need to wear the right equipment. This is because falling leaves, rain, strong winds and low temperatures may be difficult to handle when you complete basic gardening tasks. The following content also has some reference value for raised garden beds.
From giving priority to plants that need to be protected from frost, rain and wind and maintaining greenhouses, to packaging flower pots and moving some plants indoors, there are many things to do this month. Now you will know some gardening tasks you should complete in the garden in November this year.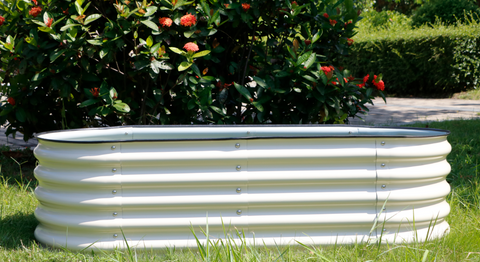 5 basic gardening tasks in your garden in November this year
Before you lock up your garden supplies and prepare to stay indoors for winter, you need to do some basic gardening chores so that your garden will not be affected when the temperature drops. You need to cover edible crops, dig and store tender bulbs, and cover sensitive plants that cannot be moved indoors with plant coverings to prevent freezing.
Tasks of fruit and vegetable garden
This month, cool season crops such as radish, beets, carrots, brussels sprouts, kale and spinach will be left underground to fully mature before harvesting them. If you are planting Brussels sprouts, you need to support and protect them from rain and wind. Too much rain will rot them, and strong wind will shake them back and forth, damaging their head heavy stems.
It is also time to harvest all soft and temperature sensitive vegetables, such as tomatoes, eggplants and peppers. After harvesting the crops, you can plant broad beans and common peas to protect the soil from erosion and increase its nitrogen content, which is conducive to future harvests. Then, broad beans and peas can be replanted into the soil as green manure in spring.
If you want to add flavor and diversity to your garden, November is also a great time to plant garlic!
Garden tasks related to soil
After harvesting tender plants, if you do not want to plant cold season crops or ground cover plants, you need to prepare soil for the next growing season. First test your soil fertility to see what it lacks and how to further improve it. The tests will also help you understand the soil type so that you can add the necessary corrections to improve its structure.
It is also time to test soil pH after harvest and before adding lime, fertilizer and manure to the soil. The crop you just harvested will use up most of the nutrients you added to the soil when you planted it. This test will help you understand what nutrients are lacking in the soil.
After receiving the soil test results, if necessary, please supplement the content of nitrogen (N), phosphorus (P) and potassium (K) in the soil before winter. After supplementing the nutrient content of the soil and adding the necessary organic and inorganic improvers, lay a layer of mulch on the soil.
Covering can help prevent erosion, keep the soil warm, promote the growth of plants in cold seasons, inhibit weeds, and reduce soil compaction. Natural mulch, such as perennial cuttings, tree pruning, grass pruning and deciduous leaves, can reduce soil water evaporation by as much as 50%. Remember that green mulch adds nitrogen to the soil as it decomposes and decomposes.
Greenhouse related gardening tasks
Now is the time to check your greenhouse to ensure that all screws and bolts remain in place during the winter. This is especially true if you encounter strong winds and snowstorms. Anchor the small greenhouses on the ground, fix them in place, and ensure that they will not fall in strong winds.
If there are empty filling pots and trays in the greenhouse, please clean them up and store the potted soil in a sealed container for reuse in the spring. In spring, you can learn how to renew old potted soil before using it for plant growth.
Finally, invest in a good greenhouse heater and insulation to keep warm and frost free in winter.
Plant care and gardening chores
Put the flowerpot on the support to prevent waterlogging, and take out the dish from under the flowerpot to prevent damaging the root of the plant. Most gardeners plant tulip bulbs for the beautiful spring show! However, if tulips are not your dish, you can plant crocuses, candy clusters and summer snowflakes to add color when spring comes. Although, some bulbs cannot survive winter, so they should be dug out for storage. Some include dahlia, calamus, alfalfa and elephant ears.
To protect your plants from frost, you can learn to make garden hoop, build cold shelf or cover your plants with outdoor plant cover to protect them from extreme frost. Next, large outdoor containers are insulated to prevent frostbite. Finally, install windbreaks or solid screens around the garden beds to protect them from strong winds.
When you are in it, reduce perennial plants, such as hostas, phlox, hemerocallis, peonies, lilies and yarrows, to about 6 to 8 inches above the soil level to help them harden, so that they can spend winter. When the temperature rises, they will eventually grow again! You can separate other perennial plants and transplant them into pots. You can spend the winter indoors.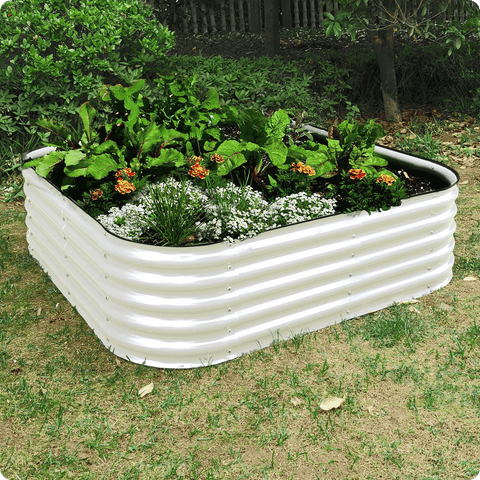 General maintenance
Before locking garden tools, clean, oil, polish and sharpen them before storage. You need to remove rust from garden tools, because rust will corrode metal, causing tools to become useless over time. Gardening tools can be expensive, depending on materials and quality. That's why you can learn how to repair, maintain and reuse them before you lock them in for this season.
Rake up fallen leaves and add them to the compost pile to insulate your compost bin so it does not freeze and stop decomposing in winter. To keep the pile warm, place a bag of leaves around the compost bin. You can also add up to 12 inches of fallen leaves, sawdust, or sawdust to insulate the pile.
Remember that winter is also a difficult time for birds. If you often have winged tourists, you may want to invest in a bird bath heater to provide warm water throughout the winter and keep their food supply in reserve.
There's never a dill moment!
November is a good time to perform some gardening tasks and prepare your garden for the coming winter. From caring for plants to maintaining greenhouses, there are many things to be done this month. As a last minute reminder, remember to stay away from the lawn when it is wet and frosty to avoid accidents and dents.