Tips from Olle Garden Bed: 6 Ways To Protect Your Garden From Frost
Gardening is about preparing for the next season and making sure that the conditions are right so your plants don't die unexpectedly. As cold weather approaches, it is time to start preparing for winter and consider how to prevent frost. The following content also has some reference value for raised garden beds.
Frost likes to cause serious damage to the garden, which is why it is so important to complete all planting now. You should take additional precautions when your beautiful plants are safely hidden underground or in flower pots. Fortunately, there are several ways to protect your garden from the cold of winter.
Most of these solutions are easy to DIY, and some are cheaper than others, but taking these additional steps will benefit your garden in the long run.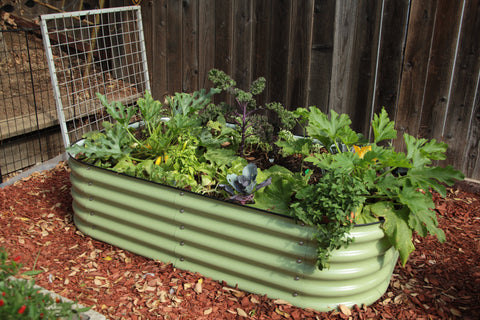 Use a cold frame
The cold frame is a small portable structure that can be installed on top of plants and provides shelter for some more dangerous winter weather factors. Cold frames are made of wood, aluminum, or plastic and usually have an open bottom so they can be placed on top of a part of the garden. Because of their portability, they can be removed and stored when the weather warms again.
Cold framing is also a good way to harden seedlings and prepare them for exposure to more severe outdoor conditions. If you have plants that germinate indoors and want to be ready to grow outdoors, cold framing is a good way.
Spreading mulch
Covering is very useful for your backyard garden, no matter what weather you encounter. It is widely used and can be composed of various materials. You may lie around the house, such as straw or straw chips. One of the best things about mulch is that it keeps plants warm throughout the winter.
When the mulch is spread over the roots of the plant, it begins to decompose. This process generates a small amount of heat, which is then transferred to the surrounding soil. Most mulch will then capture this warmth and protect the plant from frost and extreme weather.
Spraying Plants with Antitranspirant
Antitranspirants are sprays that help protect plants from frost and other damage caused by cold weather. Antitranspirants work by blocking stomatal openings in plants and preventing frost from entering cellular structures. One of the advantages of this spray is that it will not prevent the absorption of C02, so even if your plants are coated, they can still breathe.
It should be noted that antitranspirants protect plants only when they are exposed to slight frost. If you expect a temperature of about 25 degrees Fahrenheit or higher, this spray should be sufficient. If the weather is colder than this, other protective measures should be taken.
Colonial plant
One of the best ways to keep plants warm is to gather them together to form a compact shape. If they are placed in separate pots, this is a good way to help them get through the cold. You can bring potted plants indoors or move them closer to the outside of the house so that they can get much needed warmth.
Clustering works because the humidity emitted from each plant creates a barrier that prevents frost. This moisture is reabsorbed into each plant and helps protect them from the cold.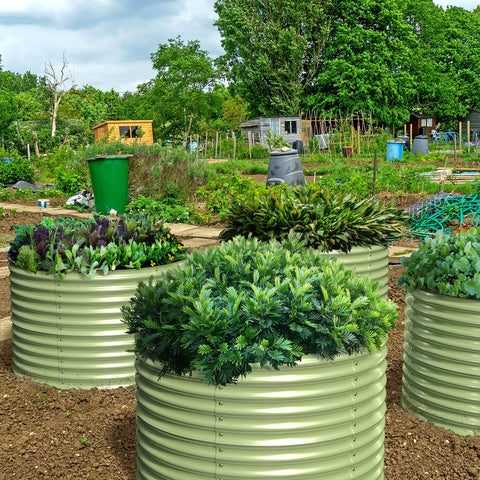 Plant growth lamp
If you are very worried about the frost of plants, please try to grow the lamp - 100 watt bulb is a good solution. Wiring the lamp in the area where you want to keep warm requires some additional planning and execution, but it may be worthwhile.
A 100 watt incandescent bulb will generate about 90 watts of heat, which can be distributed on your plants in winter. If you have several rows of plants that you want to keep warm, it might be a good idea to collect these bulbs. Just make sure they are not too close together. Twelve inches is usually enough for heat to reach the plant.
Water before the cold current
This may seem like the opposite of what you should do, but watering your garden before the cold can provide good protection against freezing. Dry plants are more susceptible to frost and freezing because they are more likely to absorb moisture from cold air. Moist soil can also be used as an effective insulator.
Make sure to water only the soil around the plant, not the plant itself. Doing so the day before the cold snap prevents plants from absorbing frost and destroying their cells.
Defeat Frost
Knowing that you have made every effort to protect your plants is a good way to get peace of mind in cold weather. If possible, try a combination of these methods to ensure maximum protection. The better your garden is insulated, the more likely it is to survive the winter.