Tips from Olle Garden Bed: Seven basic tasks of November Garden
November's gardens mean countless different things to gardeners around the world. Many homesteads and gardening chores are common. Weeding, watering and adding organics to garden beds are just beginners. Then comes the garden design - now your garden is bare, what can be improved to make next year the best season ever?
Insect and fungal diseases? These are all year-round signs that need attention.
Garden care list in November
The garden never really had a day off, nor did the gardener.
Like piles of dishes and mountains of clothes, the work in the garden will never be really finished. You need to stick to it week after week, month after month, to get the most abundant and beautiful results.
When November comes, even if your garden slowly starts to sleep, there is still housework to do.

Here are some outdoor activities to help you get started!
1.1 Harvest season in November!
The seasonal harvest depends on the location, but if you plant on time, have plenty of rain, and have good gardening luck, you may encounter the following surplus (or moderate harvest):
Late maturing lettuce
a turnip
Leek
Pumpkin
radish
Carrot
Parsnip
Celery root
Chinese cabbage
Cabbage
cauliflower
All of these are very suitable for fresh consumption, while others are suitable for preservation or storage until winter. Catch them all before the first frost, except for parsnips - leave them underground for several cold nights to make them more sweet.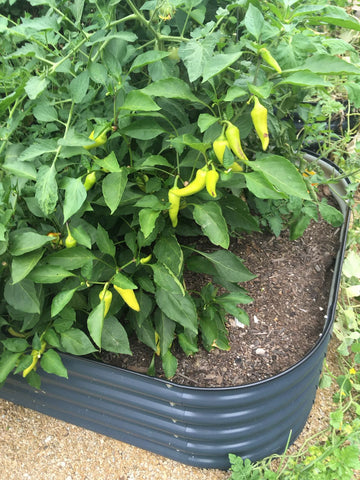 Prepare garden beds for winter
At this time of year, annuals really begin to show their age. They become messy, lose their leaves, and rot to their roots.
However, this is a beautiful process - renewal and soil nourishment.
Disease free plants can be simply composted and left on the floor of a dig free garden.
It is also time to consider soil amendments, such as aged feces, bone meal, kelp and rich compost.
Leaves, leafy and leaf mold
Autumn comes, and it often ends unconsciously!
It may take a few seconds to several weeks for a colorful leaf to fall to cover the ground. Use the power of all leaves to learn how to make leaf mold.
You can also use fallen leaves as winter mulch in your garden. Fruit leaves and deciduous shade leaves perform best, away from acid conifer needles.
Maintain gardening tools
As the weather gets colder and the days get shorter, you will have enough time to daydream and imagine your "dream garden".
At the same time, you will have extra time to clean, grind and maintain all your gardening tools.
Now, your tools will have a long rest. Please take this opportunity to restore the edges of the trimmer and saw, sharpen the axe used for cutting firewood, and ensure that the shovel, shovel and hoe are as free of dirt as possible.
Clean all tools to remove debris/feces/compost, then polish off any rusty spots with a wire brush or sandpaper. If necessary, oil your gardening tools and prepare for the next season's work.
Continue composting!
Just because we feel cold doesn't mean we have to stop composting - as long as your trash can is big enough to hold your kitchen and garden debris. Make sure the compost will survive the winter.
If you haven't built a composting system yet, maybe now is the time to build one.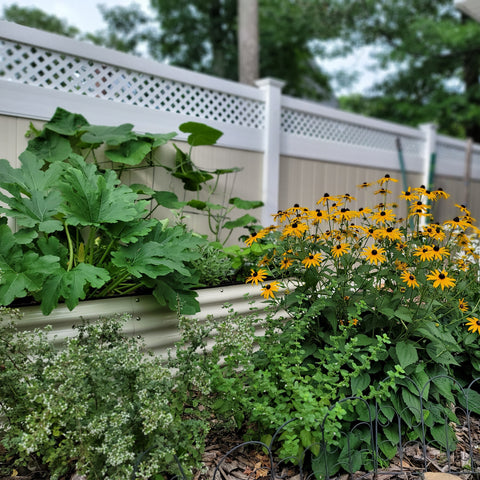 Reduce perennial weeds
Garden weeds such as dandelion, goose foot, plantain and nettle are gradually disappearing on the ground. As perennial plants, they will definitely come back next year, in the early season.
Now you can cut them back off the ground as much as possible and leave them until spring.
If removal is your only choice (no one likes to pick lettuce on the stealthy nettle bed - it happened once before...), dig them out, and minimize the disturbance of roots and soil.
Garden care in frost area in November
Once you have harvested all the late garden crops and prepared your bed for winter, it is time to plan and take action for the beauty of spring.
Plant flowering bulbs from now on!
You also need to drain any hoses, stow irrigation equipment, and place protective burlap barriers around newly planted fruit trees and evergreen plants.
Garden care in frost free areas in November
If your garden and living place are warmer in winter, everything will be the same. Now is the time to classify any perennial plants that need thinning. This is also a good time to plant azaleas, roses and camellia to decorate the landscape. Continue watering and check for insects.
Now that the harvest of summer and autumn vegetables is slowing down, you can thin them, reorganize them and add compost to your garden space.
If it's not too late, here are 10 kinds of vegetables that can be planted in autumn
Last November's garden chores, before you go!
If your ground is still free of frost and the temperature will not drop soon, it may still be a good time to put garlic planted in autumn into the ground.
After checking all these garden tasks from your list, you can now take care of goats or chickens, feed animals, cut more firewood, and finally sit down to drink a cup of steaming herbal tea to relax.
Don't forget to take care of your indoor plants!